Camila Capetillo is a lovely student from Mexico participating in EC Montreal's Semi-Intensive English programme, which consists of 24 Lessons of instruction per week.  Sadly, today was her last day at EC.  Here is what she wanted to share with everyone about her EC experience: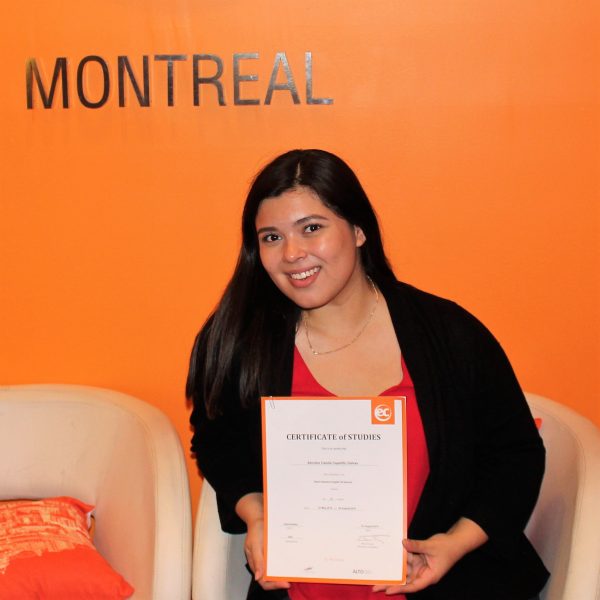 I chose this institute of language because I had good recommendations from some friends and today I finished my course, I can agree with them that this is the best institute!  The professors, the atmosphere and the academics are pretty amazing.  I feel very confident with my stay here!
Many students come to learn english abroad, and EC Montreal will gladly receive you too!
Comments
comments