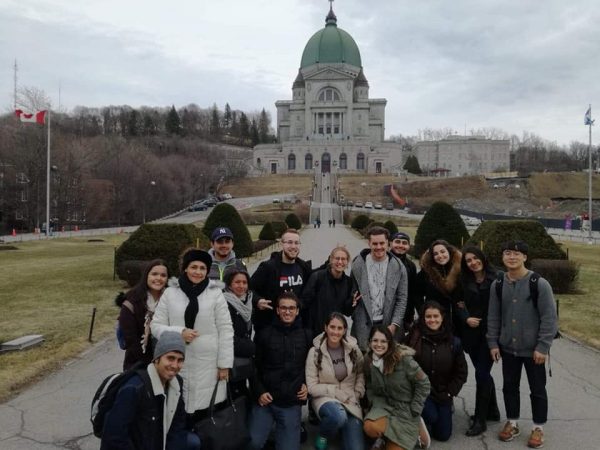 Starting next Wednesday, August 21 and every Wednesday after that until September 11, St. Joseph's oratory will be hosting a spectacular concert series called Sun and Music concert series.  The shows will take place at the St. Joseph oratory's terrace at sunset.  The shows start at 7 p.m.  You can bring a blanket or a chair and sit back while you enjoy classical, jazz or world music.  The view from St. Joseph's is absolutely majestic and it is even more amplified at sunset!
A visit to Montreal would not be complete without visiting Canada's largest church.  The oratory is a tribute to St. Joseph and a newly appointed Saint, Brother Andre, who devoted his life to helping the ill and physically challenged.  The legend told is that he performed miracles on thousands of people.  The entrance to St. Jospeh's is adorned with crutches, walkers and other devises of those who no longer needed them because Brother Andre had cured them!  There is a lot of history in the church and they often hold special services and events several times a year.  They have a Christmas nativity scene display every winter with scenes from all over the world!
The Sunset and concert series will start on August 21 with a Tango Music Collective.  They will be performing the Four Seasons of Buenos Aires by the master of the Argentinean tango, Astor Piazzolla.  The music will consist of mainly violin and strings.
The following Wednesday, on August 28, the theme will be Chinese music, singing and dancing.  This performance will include a lot of audience participation.
On September 4th, the show will consist of cappella singers from the group Ainsi Soient-elle and on September 11, the performance will include Tamboyés, a percussion and world music group.
St. Jopeph's oratory is accessible by public transportation.  You can take the bus 165 on Guy Street, right next to EC Montreal.  The exact address is 3800
Chemin Queen Mary.  The concerts are free!  As if Wednesdays weren't already cool enough at EC Montreal with all our complimentary activities!
We will definitely be promoting these concerts to our EC Montreal students!
Comments
comments