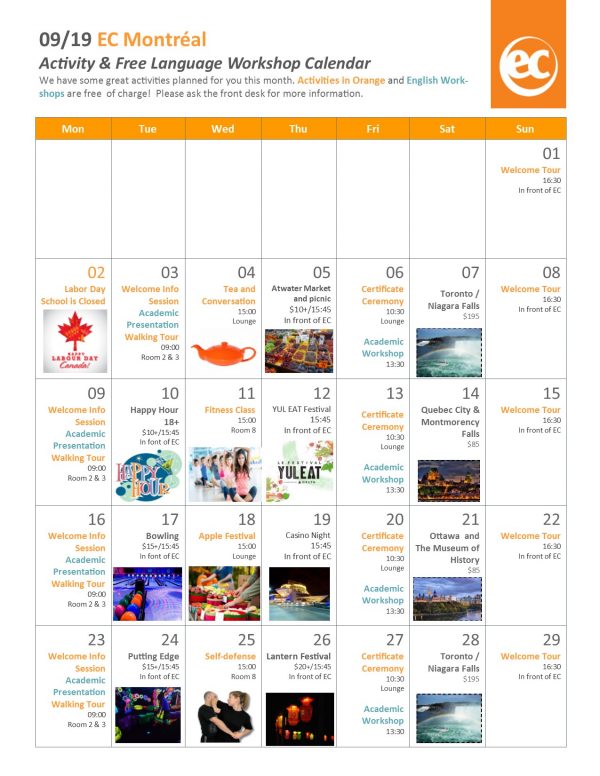 The month of September is right around the corner and we at EC Montreal are excited about that!  September is supposed to be a back to school time of year but at EC Montreal, we have year-round enrollment!  Summer is our busiest and most hectic time of the year!  Personally, I prefer September weather in Montreal!  The weather is still very warm and sunny but evenings start to get a little cool.  This is perfect to get a good night's rest!  The fall colours start to emerge and it is a spectacular sight to see.  We are lucky in Montreal as we get a taste of four distinct seasons.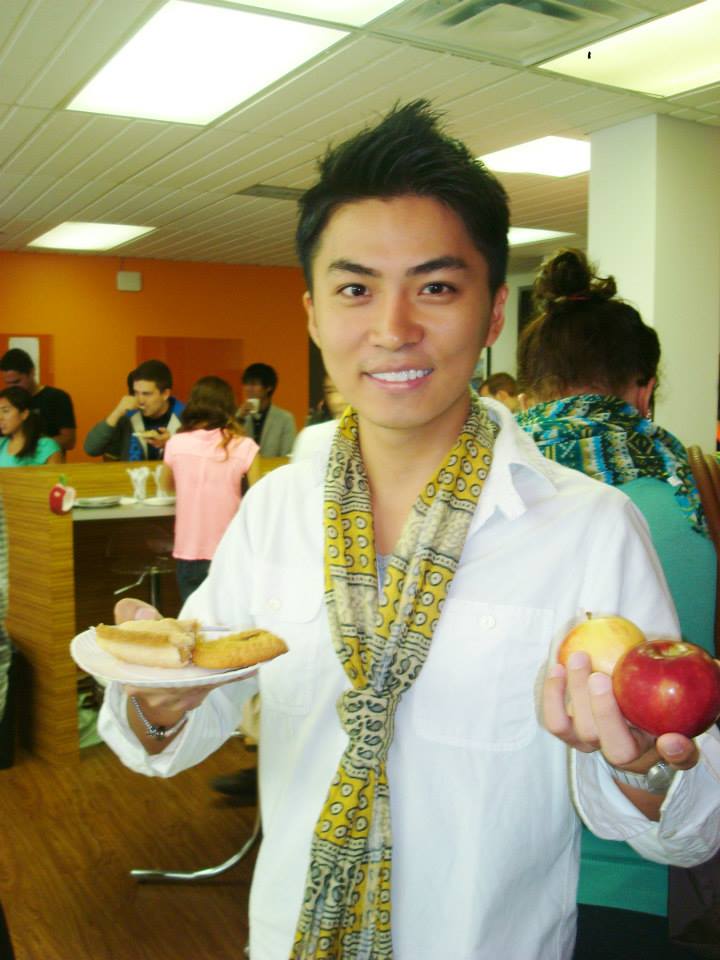 The EC Montreal team is putting its final touches on our September calendar of events!  We are so excited to present it to our students later this week.  It is apple season in the province of Quebec!  There are thousands and thousands of apple orchards; north, south and west of Montreal!  There are so many apple picking farms you can visit.  Every year, we combine apple picking with a visit to the Laurentian mountains.  It is a perfect opportunity to visit our countryside and to get a taste of sweet Quebec apples.  There are so many types of apples to sample!  So, our taste of Montreal in September is the apple!  We will be hosting an apple festival at the school as one of our complimentary activities.  Other complimentary activities will include a tea and conversation event, a self-defense class and a boot camp fitness workshop.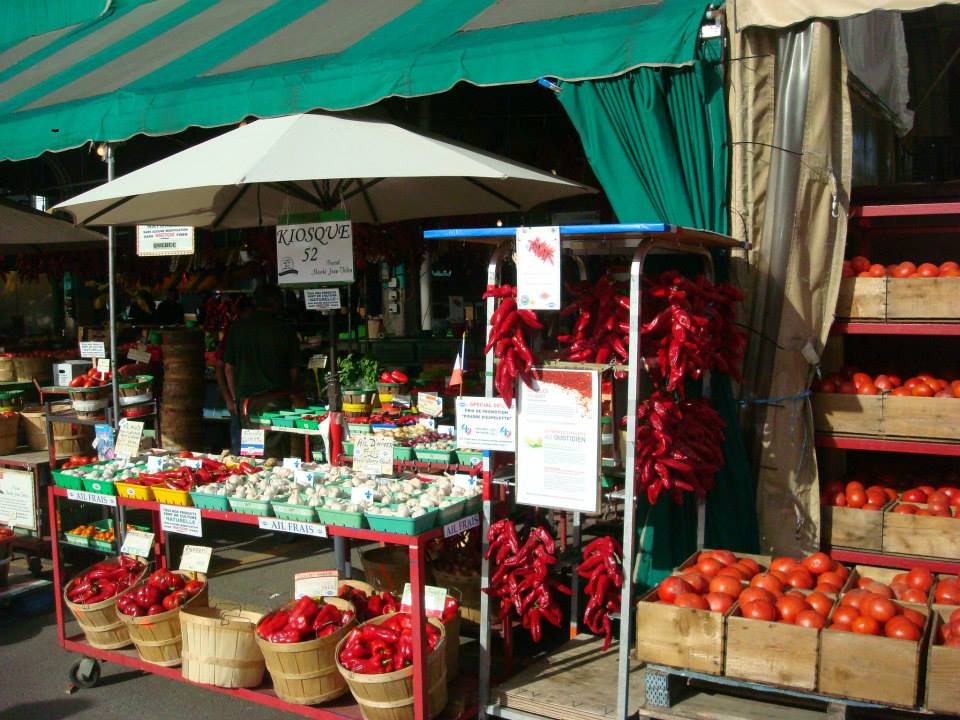 Our cultural outings next month will include a visit to the Atwater market to see all the beautiful produce from local farms.  We will pick up a few snacks and enjoy a picnic along the Lachine canal.  We will also introduce our students to the YUL EAT festival taking place at the Quartier de Spectacles.  This gastronomy festival will include an amazing variety of cuisine from different cultures.  The following week, we will head over to the Notre Dame Island to visit the Montreal Casino!  Even if you don't gamble it is a beautiful and entertaining place to visit.  You can also get spectacular views of the downtown city center from off the island.  We will end the cultural activities with a visit to the annual Chinese lantern festival at the Botanical Gardens.  It is a spectacular exhibit that will touch your heart and soul!
The weekend activities planned will surely not disappoint!  We have trips to Toronto, Niagara Falls, Quebec City and Ottawa.
What a sweet September we have to look forward to at EC Montreal! These and more are the reason you should come and Learn English and French in Montreal!!!
Comments
comments