Ana Paola Guerrero Valdez is a lovely student from Mexico participating in EC Montreal's Intensive programme.  Sadly, this is her last week at EC.  Here is what she would like to share with everyone about her EC experience: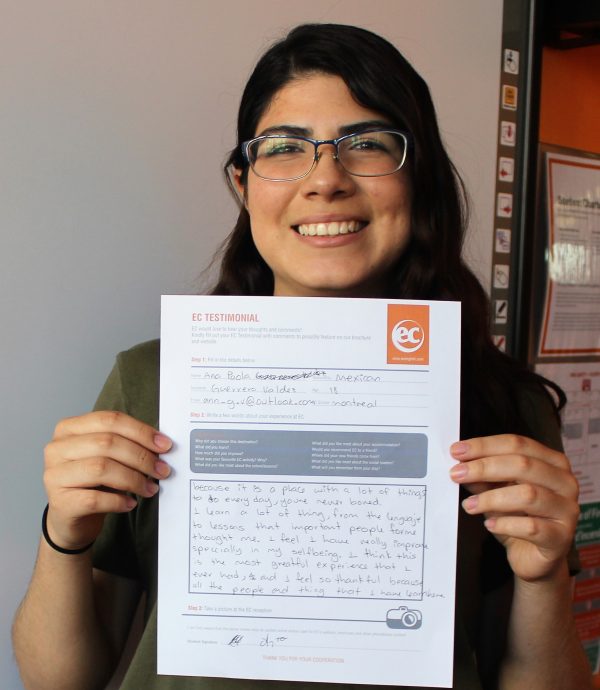 I chose EC Montreal because it is a place with a lot of things to do every day.  You are never bored.  I learned a lot of things from the language to lessons taught to me.  I feel I have really improved, especially in my self-being.  I think this is the most grateful experience that I ever had and I feel so thankful because all the people and things that I have learned here.
It is nice to have students from all around the world willing to Learn English and French in Montreal !!
Comments
comments