Colin Tim Muller is a student from Switzerland participating in EC Montreal's French programme.  Sadly, Friday is his last day at EC.  Here is what he wanted to share with everyone about his EC experience: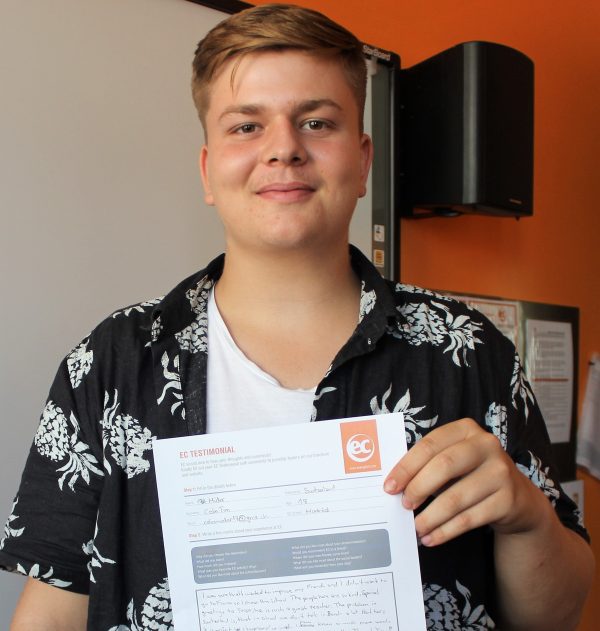 I was sure that I wanted to improve my French and I didn't want to go to France so I chose this school.  The people here are so kind.  Special greetings to Yasser.  He is such a great teacher.  The problem in Switzerland is that in school we don't talk in French a lot, but here, it is perfect.  I improved so much.  I now know so much more words than when I came here and also, I speak a lot better.  Thank you!
EC Montreal French courses, EC satff and EC teachers are always happy to receive our students and help them suceed!
Comments
comments