Every week, EC Montreal has a chance to meet with its departing students to get feedback on their EC experience.  We use this information to improve our services across all our departments at EC.  This week, we met with students from Mexico, Germany and Colombia.  Here is what they had to say about their time at EC: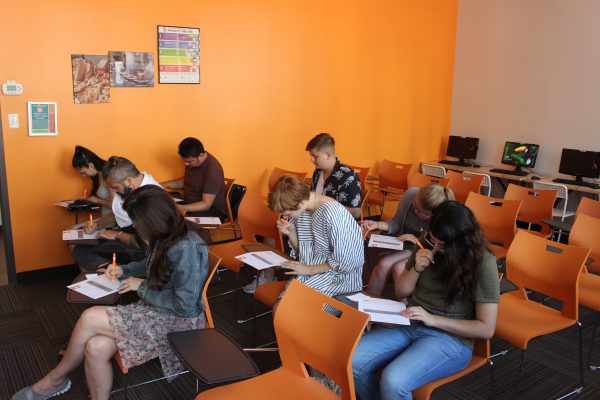 Miguel from Mexico
I chose this school because it offers flexible two week courses at the Montreal center which are validated in cooperation with a German language school for an educational leave.  EC Montreal is a good school; the program, teachers and overall experience was great!
Daniela from Colombia
I chose EC Montreal because it was recommended to me by a friend.  I am so happy with my decision to come to Montreal.  The city is wonderful.  It offers so many festivals and attractions.  The food is also amazing!  I think I gained 10 kilos during my stay!  My homestay family was excellent.  They made me feel like part of the family.  The lessons were also great.  The teachers are all very professional and attentive to the student needs.  I will recommend EC to my friends.  I will always remember the friendships I made and the beautiful places I visited.  Thank you EC!
Marco from Germany
I chose EC because I wanted to learn English and French in Montreal.  I took a bilingual program and studied French in the morning and English in the afternoon.  I really enjoyed my time here.  I learned a lot of new things and made many friends.  I enjoyed Montreal's night life and attractions.  I hope to come back one day and continue my studies.  Thank you for an amazing time.  I made friends with people from Mexico, Italy, Spain and Chile.  I hope we can stay in contact after this trip together.  
Comments
comments