Carolina Diaz Fernandez is a student from Mexico participating in EC Montreal's General French programme.  Sadly, this is her last week at EC Montreal.  Here is what she wanted to share with everyone about his EC experience: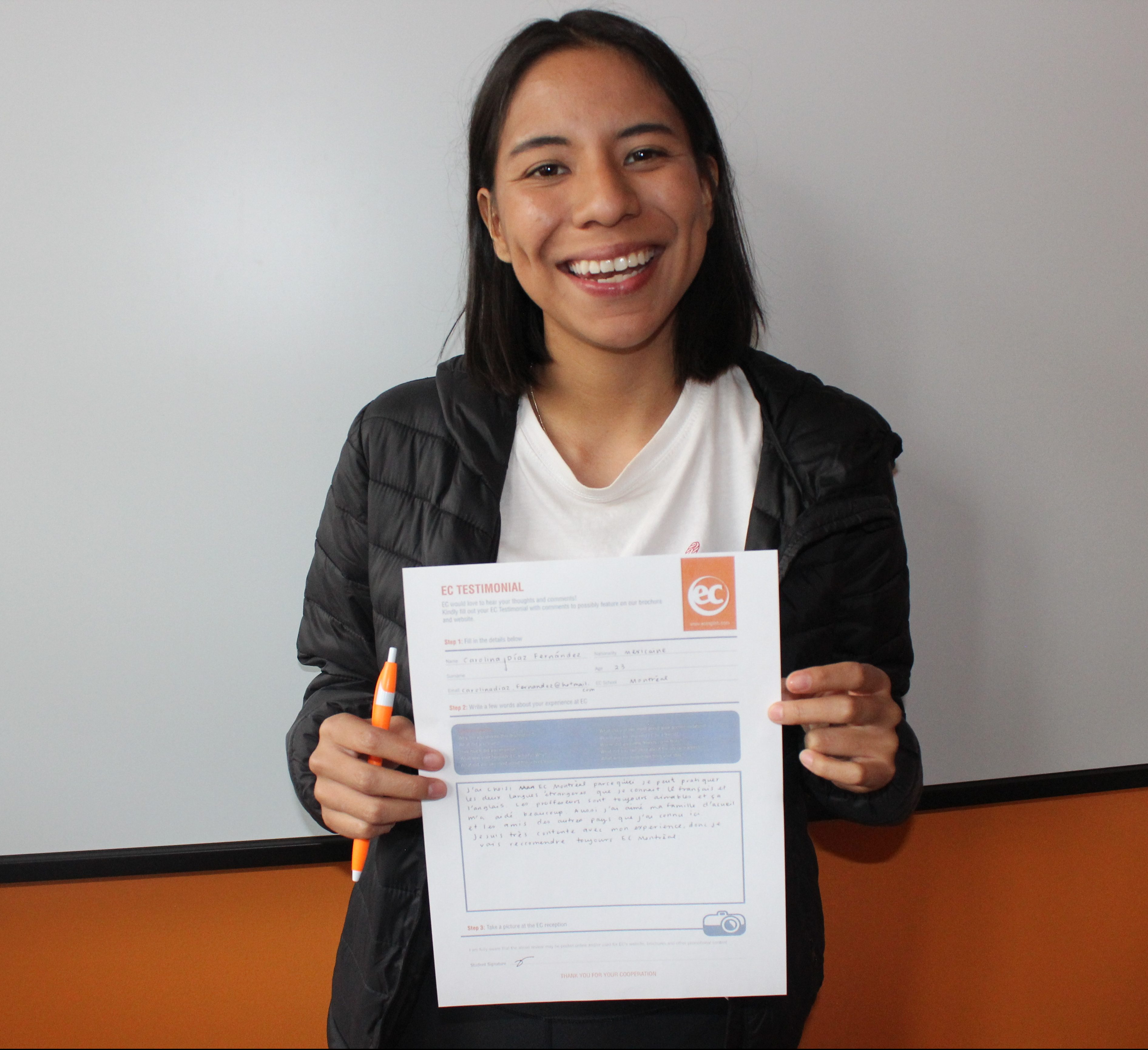 J'ai choisi EC Montréal parce qu'ici je put practiquer les deux langues étrangeres que je connait: le francais et l'anglais. Les proffeseurs sont toujuors aimables et ca m'a aid'e becaoup. Aussi, j'aime ma famille d'accueil et les amies des autres pays que j'ai connu ici. Je suis trés contente avec mon experience, donc je vais recommendre tojours EC Montréal.
I chose EC Montreal because here I could practice the two foreign languages I know: French and English. The teachers are always friendly and it helped me a lot. Also, I love my host family and friends from other countries I have known here. I am very happy with my experience, so I will always recommend EC Montreal.
We hope Carolina to come back and learn french in Montreal again!
Comments
comments