Patricia Cecilia Da Cunha Bastos Silva is a student from Brazil participating in EC Montreal's Intensive English programme.  Sadly, this is her last week at EC Montreal.  Here is what she wanted to share with everyone about his EC experience: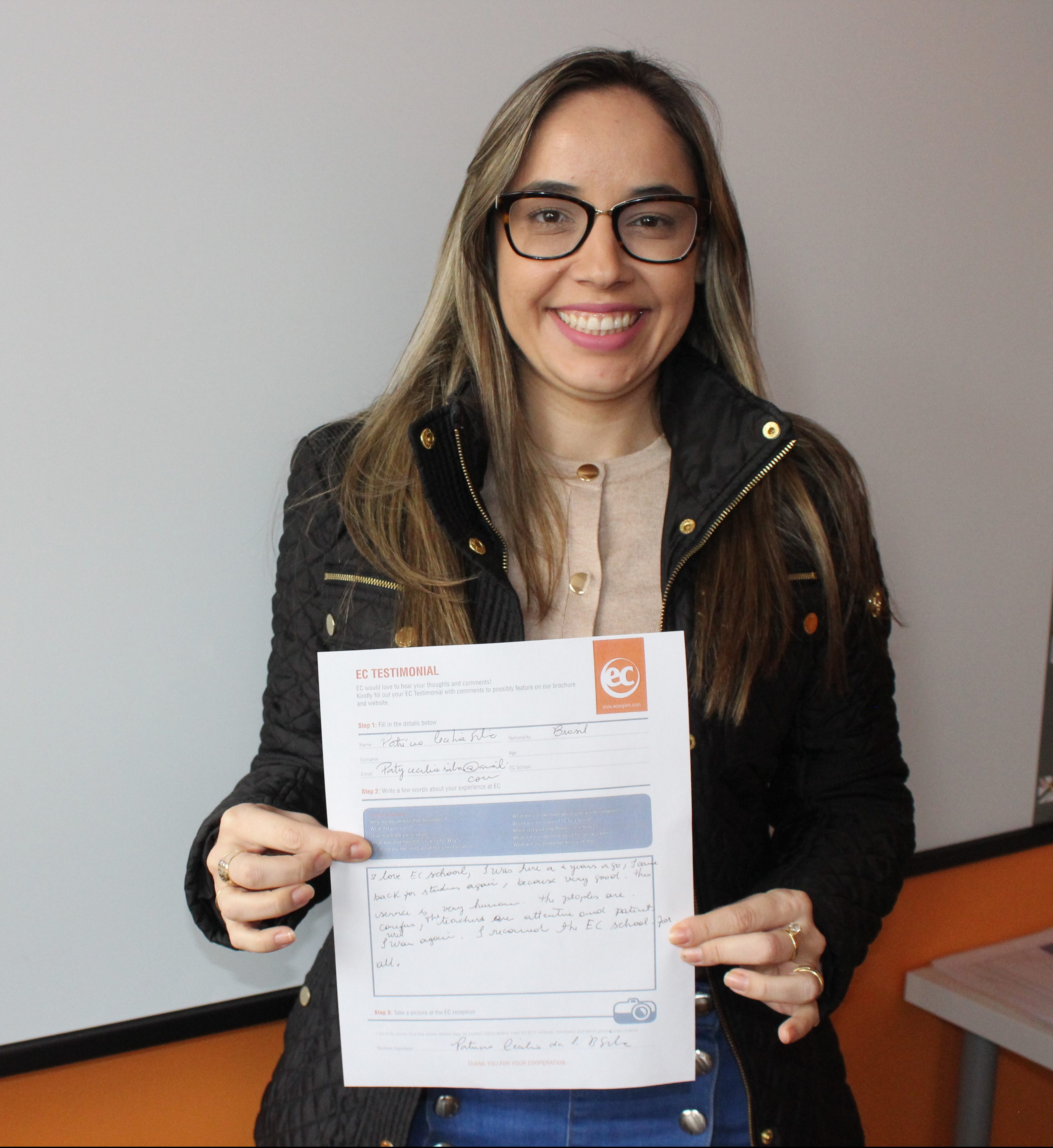 I love EC Montreal school. I was here 4 years ago, so I decided to come back and study again here because the school is really good. The service from the staff is very human. The people here, the professors are always attentive and patient. I recommend EC Montreal to all!!
It is so rewarding when our students come back to learn English in Montreal !!!
Comments
comments