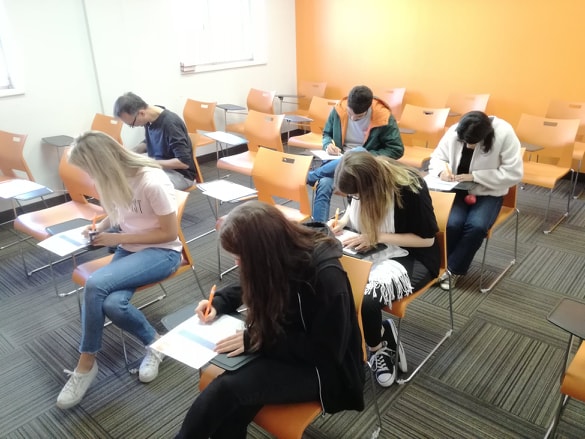 Every week, EC Montreal meets with its departing students to gather feedback on the student experience.  This feedback is essential in helping us improve our services.  This week we met with students from Mexico, Brazil, Colombia, Switzerland and Germany.  This is what they had to say about their EC experience: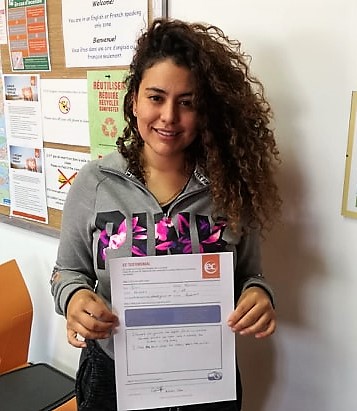 I learned the grammatical English, for me was great.  There were many activities after the lessons.  Fridays were always the most fun.  I liked to know people from other places in the world. – Devi from Mexico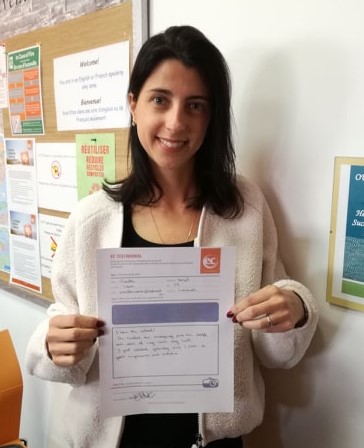 I love the school!  The teachers are amazing and the staff take care of my needs very well.  I just started yesterday and I have a good impression and welcome. – Priscilla from Brazil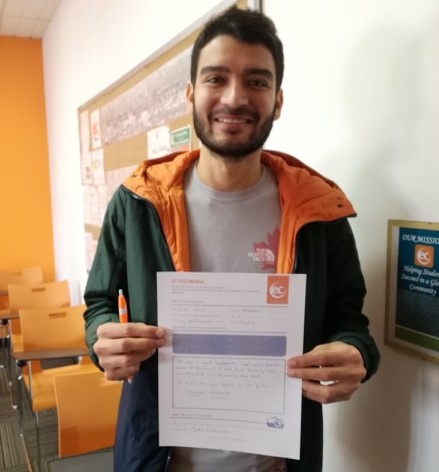 It was a great experience.  I met many friends from all around the world.  I have been learning very quickly and I am improving very fast.  I hope to see you again in the future.  Thanks to everyone! – Juan Daniel from Colombia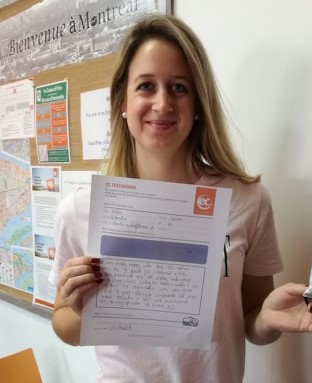 I was really happy with the EC Montreal school.  You do a great job.  I learned a lot.  The teachers are all really motivated and they were willing to teach with a lot of fun!  The organization was also great and I felt always comfortable at the school.  Thanks a lot.  I will recommend EC to my friends at home!! – Natasha from Switzerland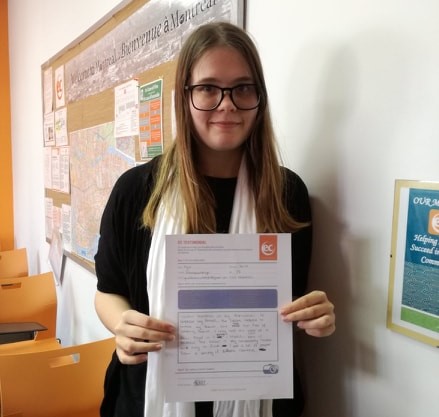 I chose Montreal as my destination to improve my French.  The classes helped to improve my French and took the fear of speaking French.  I really liked the walk up to Mount-Royal as it brought a beautiful view of Montreal.  The school is very conveniently located and easy to find.  I met a lot of people from a variety of different countries. – Kyra from Switzerland
I came to Montreal to improve my French and to visit a new country.  I have never been to before.  I learnt a lot of new grammar in French.  I fell I got more secure in talking but I am still missing a lot of worlds and verbs to have a proper conversation.  All the teachers are very supportive.  The accommodation is very central, good to reach any spot in the city. – Julian from Germany
It is always rewarding to read the students testimonials at IELTS Montreal !!
Comments
comments