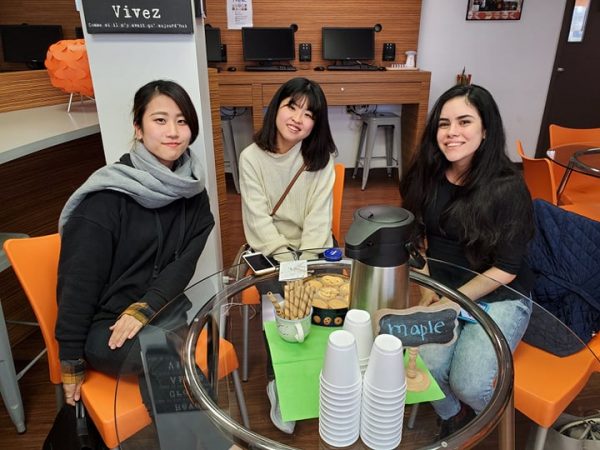 Every Wednesday, our EC Montreal students have something special to look forward to!  This week, we offered our students a tea and conversation activity.  We had a different flavored tea on every table along with biscuits and cookies.  One of the flavors was maple.  We purchased the tea directly from a maple farm in Quebec.  It is made from maple from our trees right here!  Many people are not aware that maple is filled with so many nutrients.  It has many antioxidants and good for your health!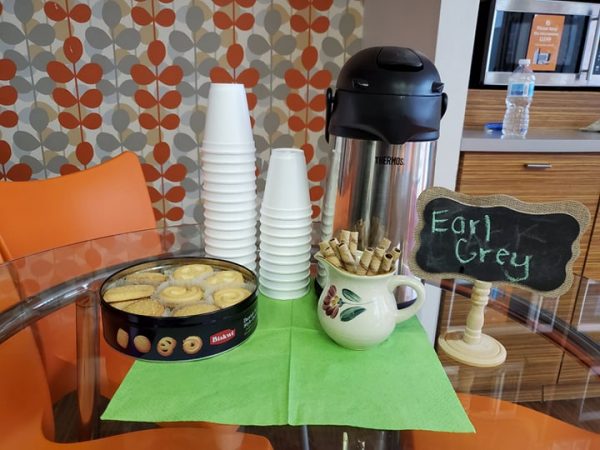 The other flavors were blueberry, raspberry, peach and a British Early Grey.
The purpose of the activity is to get students to hang out, relax and interact with one another.  We encourage them to make friends from people from all over the world.  It was so lovely watching our students enjoying the treats while getting to know one another.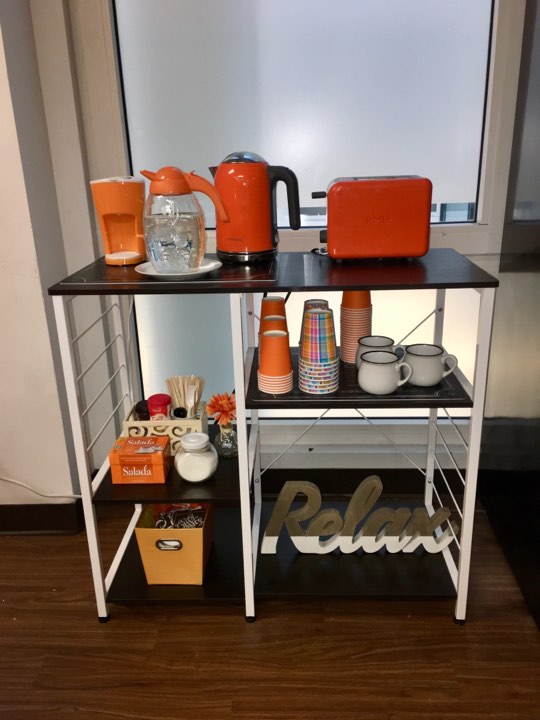 The coffee cart we introduced earlier this year in the student lounge is still as popular as ever!  Students are really enjoying the complimentary tea and coffee that we offer.  It is so nice to see them hanging around the cart at break time enjoying a soothing hot cup of coffee.  Now that the weather is getting colder and colder, it is a lot more appreciated!
There are many tea and coffee shops to enjoy in Montreal.  Just downstairs in our building we have a Starbucks, a Second Cup and a Tim Hortons right across the street.  Also across the street are two new tea shops serving bubble tea.  Our students love bubble tea!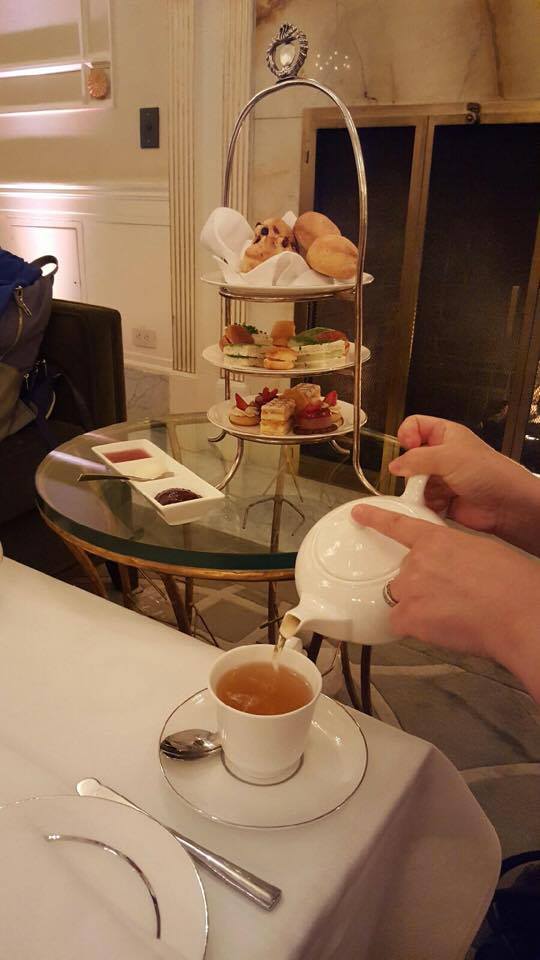 For those students participating in our English or French plus Gastronomy programme, we always recommend the session of high-tea at the Ritz Carlton Hotel.  They serve a beautiful variety of teas as well as finger food including house made pastries, scones and sandwiches.  They make their own bread and even make their own jam.  It is a real treat and makes our students feel like VIPs!
We look forward to our upcoming complimentary activities including the pancake breakfast, cupcake decorating and Halloween festivities.
Don't miss these activities and join us in this great Montreal Language School !! 
Comments
comments