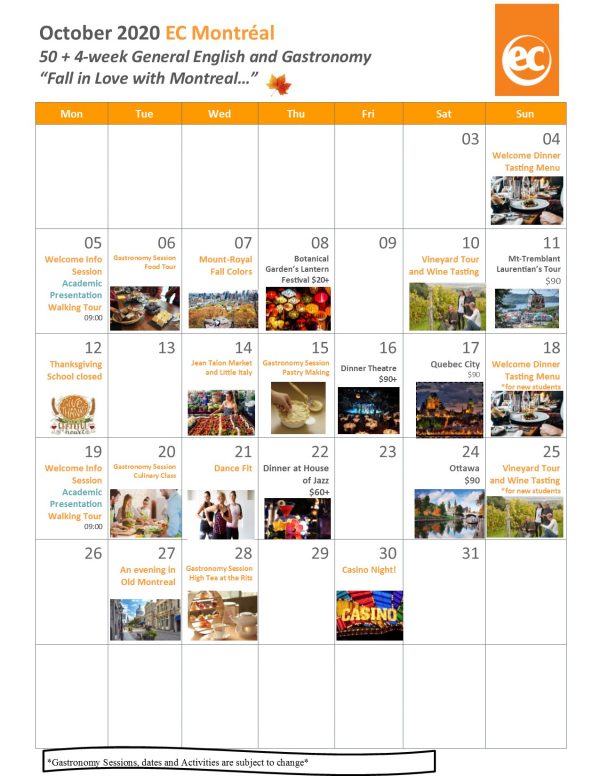 We are so excited to share this news with everyone; EC Montreal is launching a 50+ club next fall!  This specialty programme is for students who are fifty years and older.  The programme will take place in October 2020!  There will be three different start dates in October.
The programme is designed to appeal to a mature and sophisticated clientele.  It will include 20 Lessons of General English per week.  The class sizes will be small with an average of six to eight students.  The programme will be available in English and French for students at all language abilities; from absolute beginner to advanced.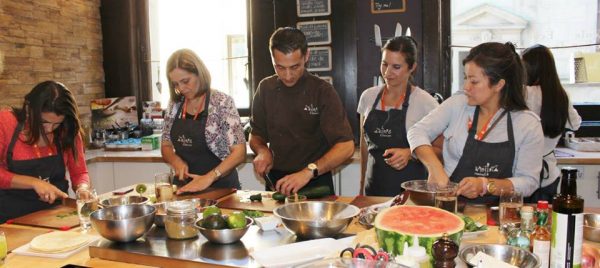 The programme will also include one gastronomy session per week.  Montreal's center's plus programme is gastronomy as Montreal has been named the gastronomy capital of North America by Towne and Country magazine.  The entire 50+ Club programme has a gastronomy feel to it.
The students will be welcomed with a group tasting menu dinner!  The welcome activity will take place at a trendy neighborhood eatery.  The 50+ club students can bond over a beautiful meal served over some delicious cocktails.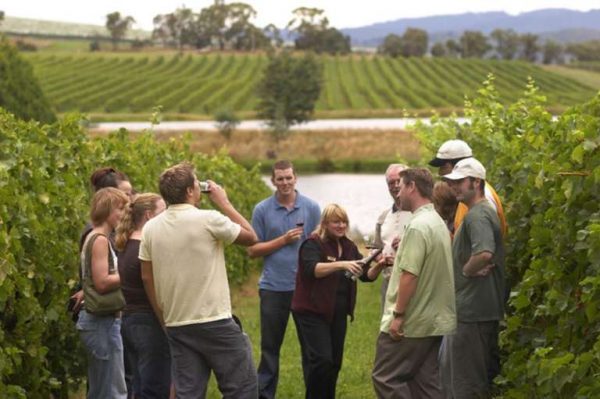 The 50+ club students will also have a vineyard and wine tasting tour during their stay.  They will get to visit Quebec's beautiful countryside and will be very surprised to discover that our province produces some very good wine!  They will also be blown away by the fall colours and majestic maple trees!
Students will also be given one complimentary activity per week.  Among them are dance lessons, a nature walk up Mount-Royal, an evening in Old Montreal and a tour of Little Italy and the Jean-Talon market.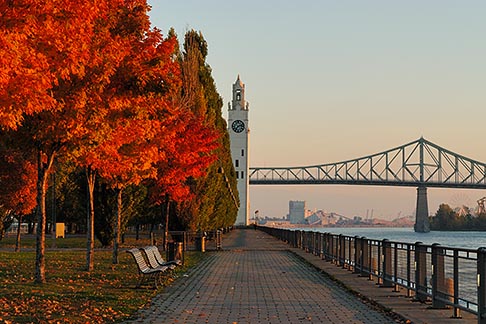 Students will also be given the option of adding to their language adventure with additional evening and weekend excursion options.  We will have trips to Quebec City, Ottawa and Mont-Tremblant on the calendar of events.  We will also be promoting the Botanical Garden's Lantern Festival, a casino night, a dinner show event at Le Balcon as well as a group dinner at Montreal's famous House of Jazz supper club.
Doesn't all this sound absolutely amazing!  We can't wait to get our first group of 50+ club students next October and will be delighted to watch them "fall" in love with Montreal!
At EC English School Montreal we love to innovate and give our clientele a special treatment! 
Comments
comments