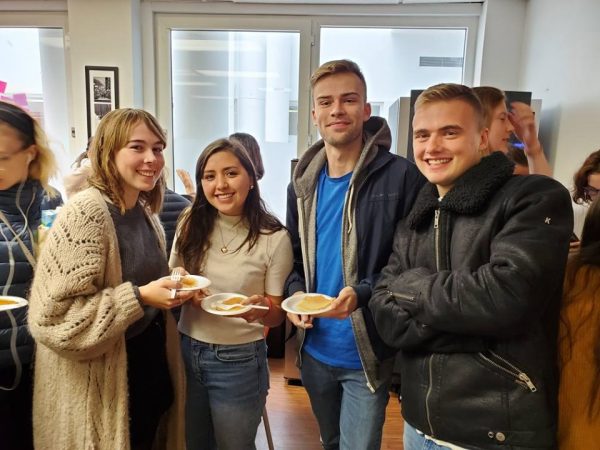 I can still smell the mouth watering pumpkin spice pancakes in my office following our pancake breakfast activity this morning.  In fact, the entire school smells absolutely delicious!  Our EC Montreal students were treated to a very special complimentary activity today; a fall pancake breakfast!  From the moment we arrived at the school today, we rolled up our sleeves and started prepping for the activity.  We mixed the pancake batter and added some special ingredients like pumpkin spice, cinnamon and of course, love!  We slathered the grills with butter and carefully poured the batter a little at a time until all the hot cakes were ready to be served.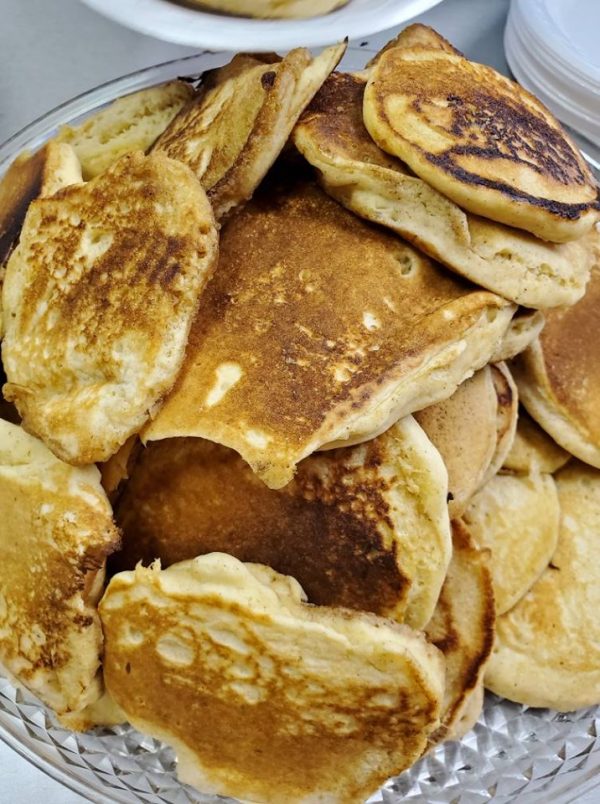 Each table in the student lounge had Canadian maple syrup, caramel sauce, chocolate and strawberry toppings.
Our EC Montreal students and teachers lined up to get a taste of these fall pancakes.  They came back for seconds and even thirds until all the pancakes were gone.  It was so nice to see our students smiling from ear to ear as they enjoyed this very sweet treat!  They were enjoying their break hanging out over the pancake breakfast being served.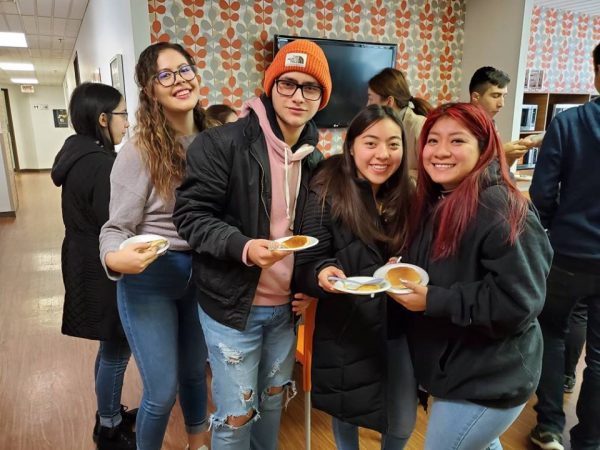 Many came to ask about how the pancakes were made as they had never had pancakes quite like this!  This time of year, adding pumpkin spice makes everything taste like autumn!  Now that they know how delicious this spice is, they will surely try all the pumpkin spice flavors out there.  EC Montreal is located close to so many different popular coffee shops like Starbucks, Tim Hortons and Second Cup and they all have pumpkin spice treats on the menu this fall!
What a wonderful morning we had at EC Montreal!  We can't wait for our cupcake decorating activity next week!  We will make sure to have all our Halloween decorations out in time for the Cupcake Madness event!
Happy Fall Days from all of us at EC Montreal!
Comments
comments