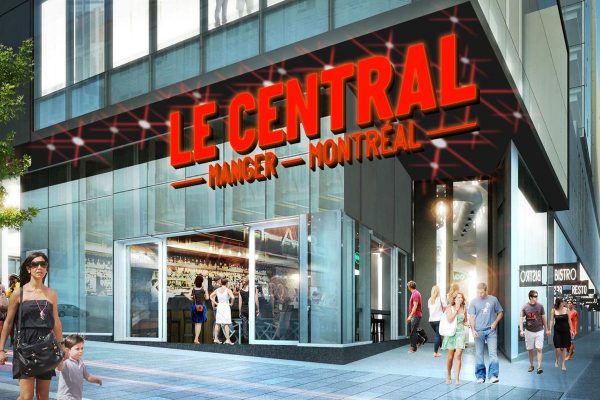 Montreal is known for its food scene and has received high praise by Town and Country Magazine where they name Montreal as the gastronomy capital of North America.  Second to New York City, we have over six thousand restaurants on the island of Montreal.  They say that you can actually eat out three times a day for fifteen years and not go to the same place twice!  That's impressive!  Because Montreal is so multi-cultural, you will see this beautiful diversity in its cuisine.  You can find food from all over the world in Montreal!  Whether you are in the mood for Thai or Syrian food, Montreal's restaurant scene will satisfy your cravings!
In addition to the restaurants, Montreal hosts hundreds of food festivals every year and celebrates its different cultures through food!  There are farmer's markets and local food markets in every neighborhood!
Even right here in the same building where EC Montreal is located, food is everywhere!  There are restaurants on the street level like Kampai Gardens, La Belle et La Boeuf, Bacaro Pizza, Juliette et Chocolat, Kinka and Whale Juice Bar!  On the second floor there is a food court with Korean, Chinese and Vietnamese cuisine.  On the third floor, you will find a Chinese grocery store selling fresh produce and already prepared dishes.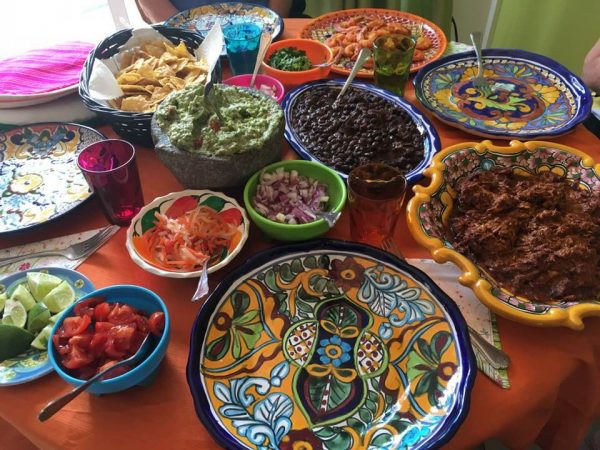 A new food market to open in Montreal is called Le Central Food Hall.  It is located at 30 Ste-Catherine Street West on the corner of St. Laurent boulevard.  The market includes food kiosks from twenty-five different vendors as well as dessert shops, beer, wine and coffee.  The market is open seven days a week.  From Monday to Wednesday, it is open from 8 a.m. to 8 p.m.  From Thursday to Saturday, it is open from 8 a.m. to 11 p.m. and on Sundays from 8 a.m. to 6 p.m.  Whether you are in the mood for breakfast or a late night snack, this food court will be available to serve you different menu options!
From the list of vendors, you can see cuisine from Italy, Portugal, Mexico, Thailand, Japan, France and local Quebecois treats!  Here, you can eat high-quality meals in a  casual yet trendy atmosphere.  Whether you are in the mood for savory or sweet dishes, you will find something special to indulge in.
Le Central Food Hall has quickly become a wonderful addition to Montreal's food paradise.  We will definitely be adding a trip to this new amazing market to our list of gastronomy themed activities as well as to our English in the City class outings.
Remember, you can enjoy all of these places when you come to our English Language School in Montreal Canada !!  Bon appetit!
Comments
comments