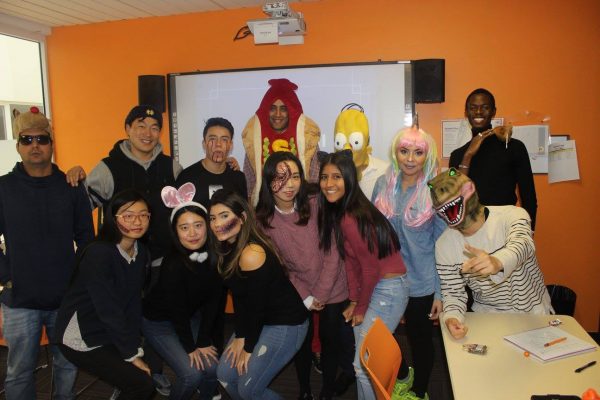 Halloween day is right around the corner!  It is less than one week away!  I hope our Montreal English school students are getting their costumes ready for our annual Halloween bash and costume competition!
EC Montreal will be holding a classroom competition!  The class that has the most students dressed up in some kind of disguise, will win a pizza lunch!  In addition, at the 12:30 lunch break, we will host our annual Halloween catwalk!  We will put out our orange carpet and play some fun, club music and ask all those who are dressed up to walk the runway!  By applause, we will name the winners!  There will be prizes for funnies, scariest, most creative and best teacher costume!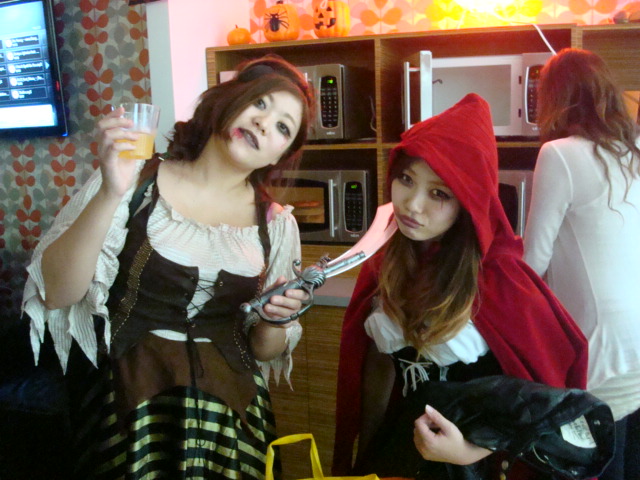 This week, our Activity Leader, Nanys, will be taking our students Halloween shopping!  There are so many places within walking distance to EC Montreal where you can find great costumes at a very good price.  The Dollarama right downstairs, is the perfect place to find some great accessories like hats, masks and face paint!  The Party store close to Atwater metro station and the Halloween shop close to Peel street are also great spots to find some really great gear!  Most pharmacies also sell costumes and great wig accessories!  We can't wait to see what our students and teachers come up with!  The EC Montreal team has a great theme again this year!  You will get to see the costumes when we go to all the classrooms distributing candy and counting the costumes for the competition!
On Halloween night, many of Montreal's bars and night clubs will be hosting a Halloween party and costume competition.  You can win some serious cash!  We encourage all our students to be active and get out there in their best looks!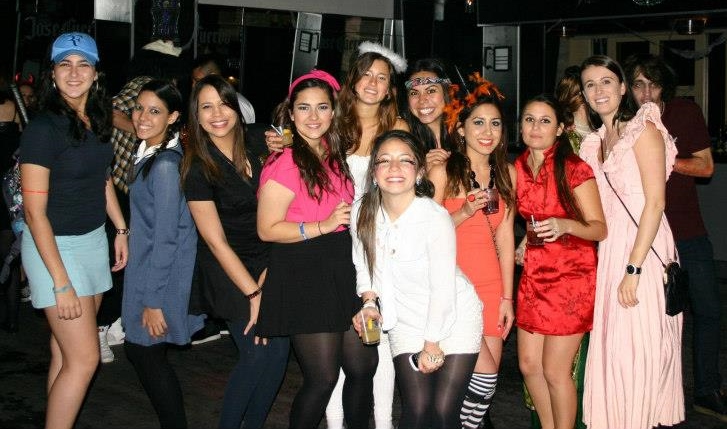 If the bar scene is not your thing, Montreal's Planetarium will be hosting a Halloween extravaganza!  The event starts at 9 p.m. and goes until midnight.  Throughout the evening, there will be a screening of the classic movie Alien in the Chaos theatre.  The movie will be played in English but will have French subtitles so all our EC Montreal students can participate and further practice their skills.  To add to the fun, you can purchase snacks like popcorn and both alcoholic and non-alcoholic beverages available.  The event is for students ages 18+.  Visitors are encouraged to come in costume, preferably with a "space" theme costume!  The entrance fee is only $12.25 with a student I.D. card.  The planetarium is located at 3200 Viau street.  You can walk from the Viau metro station.
Hanging out with your homestay hosts and opening the door to the trick-or-treaters can also be a very fun way to spend Halloween!  Whatever you choose to do on Halloween night, stay safe and have fun!
Want to know more about learning English in Montreal? Contact us today?

Comments
comments