Estefania Angel Castillon is a student from Colombia participating in EC Montreal's Intensive English programme.  Sadly, this is her last week at EC.  Estefania was an EC Montreal student back in 1999 when EC was known as Language Studies Canada, LSC for short.  She enjoyed her experience so much that when she had the opportunity to take another language programme, abroad, she wanted to continue her studies with EC!  If you combine both experiences, she has been a student at EC Montreal for close to two years!  Estefania has really become a part of the family and we will be so sad to see her go!  Friday will be her last day.  She wanted to share her EC experience with everyone!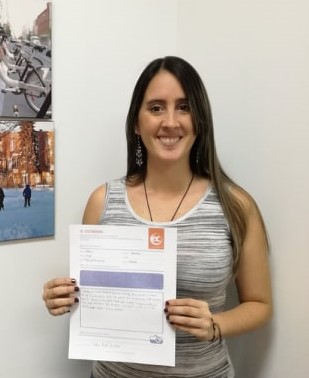 I decided to come back to Montreal because I already new it and it seemed to me that it was a very multi-cultural city.  I chose the same school ten years ago and I still studied here because it is a very good school with excellent academic quality and very good didactics.  The teachers are great!  I liked it a lot!  I also had the opportunity to meet people from so many different countries.  If I have a chance, I will return to EC Montreal for sure!
Thanks for choosing EC English School Montreal once again, Steff!! 
Comments
comments