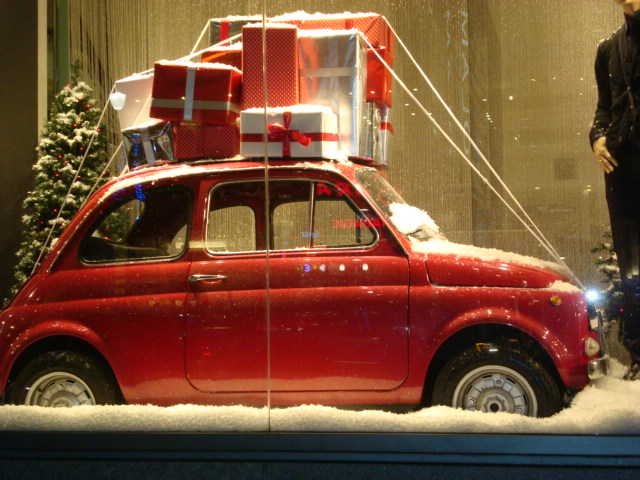 If you want to feel holiday cheer in Montreal, you don't have to look very far.  Christmas lights and displays are already out in full force and we are only in mid-November!  As it has already begun snowing in Montreal and we are experiencing below zero weather, people seem to be celebrating the holiday season very early this year.
We have just learned that the Atwater market will be transformed into a Christmas market called the Village de Noel.  The Atwater market is close to EC Montreal. It is only a few metro stations away, so it will be very easy for our EC Montreal students to frequent.
The Christmas market will be open every weekend from November 29 to December 22, 2019.  The hours will be as follows:
Fridays from 5 p.m. to 10 p.m.
Saturdays from 11 a.m. to 7 p.m.
Sundays from 11 a.m. to 5 p.m.
The Christmas market will sell Christmas trees of all sizes as well as hand crafted ornaments, gift ideas and lots of sweet treats.  They will even have a sugar shack set up.  There will be many vendors selling the most festive treats.  These treats can be served at your holiday parties are can be used as Christmas gifts.  Students can do a gift exchange, a secret Santa or give special gifts to their teachers and homestay hosts.
The market will be an indoor and outdoor event.  There will be fire pits set up to warm-up as well as synthetic igloos to escape to.  It will truly be magical!
The market will include live performers that will sing classic carols.
The Atwater market is located 138 Atwater Avenue, a 5-minute walk from the Lionel-Groulx metro station.
We will definitely be promoting this Christmas market to our EC Montreal students.
Comments
comments