Ambar Zoe Zamora Rendon is a student from Mexico participating in EC Montreal's Intensive programme.  Sadly, this is her last week at EC Montreal.  This is what she wanted to share with everyone about her EC experience: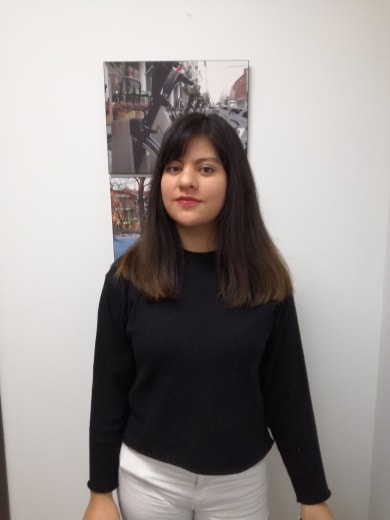 I chose to study in this destination because I really like Montreal and because I came here three years ago with my family and this time, I really wanted some new experience and it was very cool for me. I learned a lot of things like reported speech or to conjugate good the verbs and I like it because I knew a lot of persons and that made me improve a lot.  My favorite activity at EC Montreal was the Happy Hour because I met a lot of people there and now we are really good friends.  The things that I liked most in the school was the teacher Jayson and Katrina because they are very funny and they have a unique form to teach.  Of course, I will recommend EC Montreal to a friend because this school is one of the best for me.  My new friends are from Colombia, Turkey, Korea, Japan, Brazil and France.
Come and join our Montreal English Lessons too !!
Comments
comments