Nashmi Kaory Cristerna is a student from Mexico participating in EC Montreal's Intensive French programme.  She was in our Debutant class in the morning and was taking a conjugation and conversation class in the afternoon.  Sadly, this is Nashmi's last week at EC Montreal.  Here is what she wanted to share with everyone about her EC experience.
Please note that this testimonial has been translated from Spanish.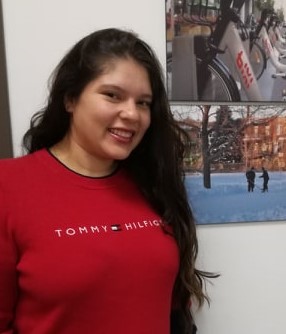 I chose EC Montreal because I had heard a lot of good comments about EC from my agency in Mexico.  I really liked the activities that the school organizes.  They are very original and allow you to meet a lot of people from all over the world.  The school's programmes of study are very good and I would highly recommend coming to study at EC Montreal.  At first, it was difficult because I didn't speak much English or French but little by little, I was learning.  Besides, my teachers were patient and I liked that very much.  Thank you for this wonderful experience!
Thanks for being part of our French courses in Montreal, Nashmi!!
Comments
comments