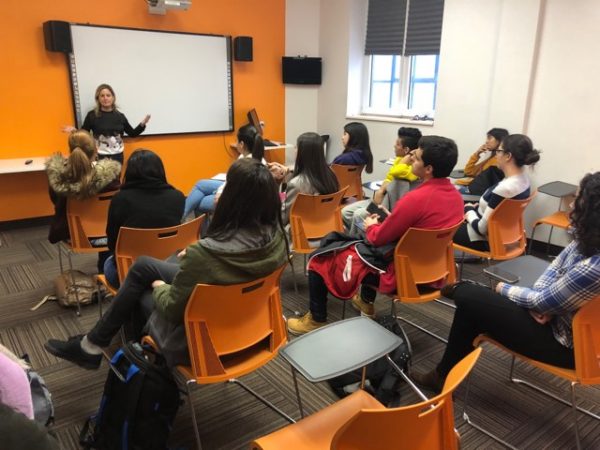 Yesterday at EC Montreal we had the incredible opportunity to welcome Carolyn Bercu, the Pathway Director for all of EC Canada schools at what an amazing turnout we had!
If you haven't had the chance to know her, Carolyn guides students currently at EC, studying French or English, in the transition from EC to studying at a college or university in a program with a fulfilling career prospective.
During the meeting Carolyn touched upon key elements that any student must consider when deciding where to study after their time at EC. Make sure to take notes!
City Living – a student must always think of what city they will be studying in because different Canadian cities hold a different living cost. In Montreal, we are extremely lucky that the city is much more affordable for students than other Canadian students! In fact, for years it has been ranked among the best cities in the world for students to live in! However, if they desire, our pathway program can also help students expand their horizons in a Canadian city of their choice such as Toronto or Vancouver! There's a bit of everything for everyone!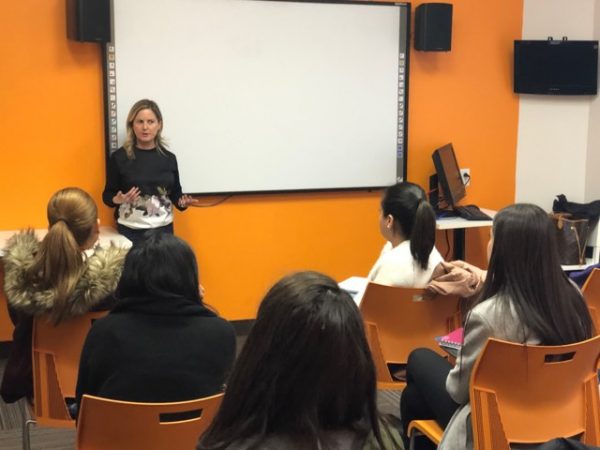 Program and language requirements – it's no secret that a city like Montreal requires students to possess some capabilities in speaking both English and French, as they are both official languages for the province of Quebec. Carolyn reminded students that at EC Montreal they have the unique opportunity to learn both languages as part of the Bilingual Program, hence increasing their career opportunities once they have finished their diplomas or degrees. She also noted how important it is to know French in specific industries such as health and services even before employment as some internships might be entirely conducted in French!
Visit your future college! – at EC we are so grateful to have someone like Carolyn on our team given her ability to secure school tours for our students interested in pursuing the Pathway Program. She made it very clear that expectations for students are extremely important, just like they are for EC. All our partner colleges and universities have been carefully vetted to guarantee great quality, but there is nothing more important for a student than to visit their future campus for themselves! As Director of Pathway Carolyn can arrange the visit of a college for a student that is thinking of applying, so we highly recommend all our students to take advantage of this!
These are just a few of the things we discussed in group. Afterwards the meeting was swiftly followed by personal meetings between Carolyn and the students to discuss their individual paths.
The event was a success and we can't wait for Carolyn to return to EC Montreal!
As you see, we offer you more than just Learning English and French in Montreal!!
Comments
comments