Candice Thueux is a student from France participating in EC Montreal's Intensive English programme, which consists of 30 Lessons of instruction per week.  Sadly, this is her last week at EC Montreal.  Here is what she wanted to share with everyone about her EC experience: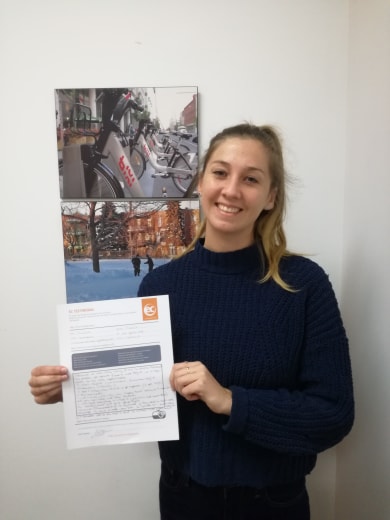 I chose EC Montreal because it was more easy for me to choose Montreal.  The people here can speak French and English, so to begin it seemed to me more approachable.  I came to learn English and I took classes in conversation, Business English, vocabulary and listening.  I made improvements.  My favorite activity was "happy hour" because it was fun and you can talk with other students.  I like that everything is in English, the activities and conversation.  The teacher never gave up to speak English.  Of course, I will recommend EC Montreal to my friends if they want to learn one language.  My new friends come from Switzerland, Chile, South Korea and Belgium.  I will always remember all of the people I met and all the things that I did.  It 's a rich experience!!
Why staying at home when you can go to Learn English Abroad !!??
Comments
comments