Mariana Aragon is a student from Colombia participating in EC Montreal's Bilingual programme.  Sadly, this is her last week at EC Montreal.  Here is what she wanted to share with everyone about her EC experience: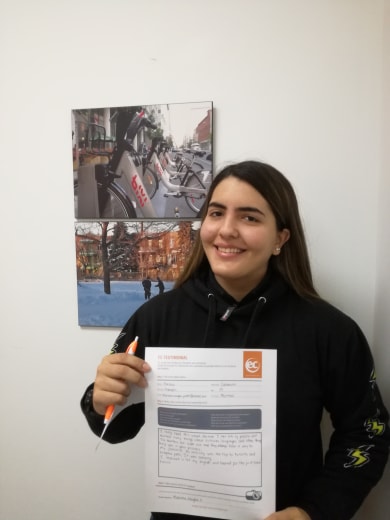 I really liked this school because I met lots of people and learned many things about different cultures, languages and other things.  The teachers are super nice and they always have a way to help you in your learning process.  My favorite EC Montreal activity was the trip to Toronto and Niagara Falls.  It was amazing!
I improved a lot my English and I learned for the first time the French language!
Thank you EC Montreal!
As she you can come and Learn English and French in Montreal !!
Comments
comments