Chan Hee Yang is a student from Korea participating in EC Montreal's French programme.  This was supposed to be Chan Hee, also known as Terry, last week at EC Montreal.  Lucky for us, Chan Hee has decided to extend his studies with us until March 2020!  In addition, Chan Hee will be applying for an on-campus work visa and will be assisting us with our activities in the new year!
Even though Chan Hee has extended, he still wanted to write a testimonial to share with everyone how he feels about EC.  We are delighted to share it with you: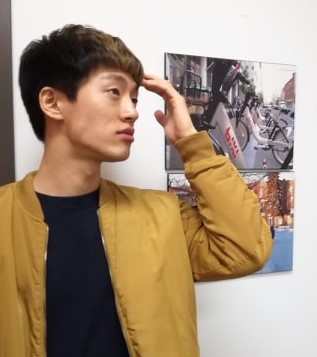 I want to become a flight attendant and Montreal is a bilingual city so this is why I chose to study in Montreal.  I wanted to learn many languages.  I learned English and French of course, but also experienced different cultures from my friends here.  My favorite activity is the certificate ceremony every Friday because I can say good bye to my friends with whom I have had good memories with and taking some photos.  I will definitely recommend EC to my friends if they want to study English or French.  I will not forget the memories I had here and the people whom I met.  EC is so special in my life.  Thank you EC for giving me these beautiful memories!  Merci!  Gracias!  Danke!  Obligado!
Thank you Terry for being part of our family!! We are delighted with your decision to Learn English and French in Montreal!!
Comments
comments