Every week, EC Montreal meets with its departing students to get information from them on how they enjoyed learning at EC.  We rely on this feedback to improve our services.  This week, we met with students from Brazil and Mexico.  This is what they had to share about their EC experience: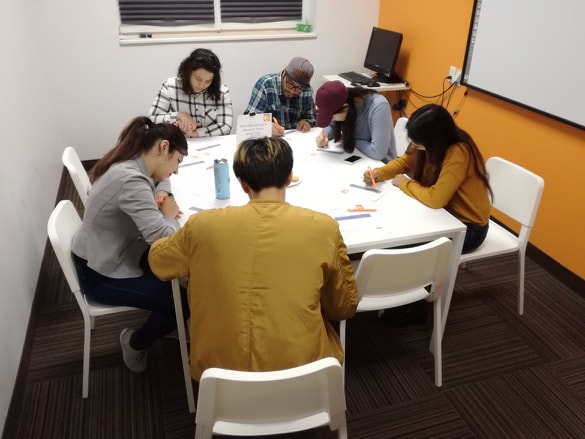 I picked Montreal because it is a city full of activities to do and with a vibrant culture.  I was hoping to learn French at school and apply it every single day during my stay.  I believe that during my four-week stay, I learned a lot and improved the grammar more than anything.  Speaking is still a problem, but I also learned to do it without fear.  What I liked the most about this school was the teaching staff.  They are great and they are the reason I would recommend the school. In addition, I appreciate the university expert, which is a great and unexpected bonus. – Sabrina from Brazil
Thanks to the classes, I think I have improved a lot in especially grammar and speaking.  Besides that, I have learned a lot of other cultures because of my foreign friends in school.  My favorite class is the afternoon class because I love the topic and I think I learned a lot of common and really useful topics, facts and vocabulary.  Most of my friends are from the same country but also I have friends from Sweden, Belgium, Colombia, Argentina and other countries. – Aylin from Mexico
It was a pleasure to have you in these French courses Montreal!! 
Comments
comments