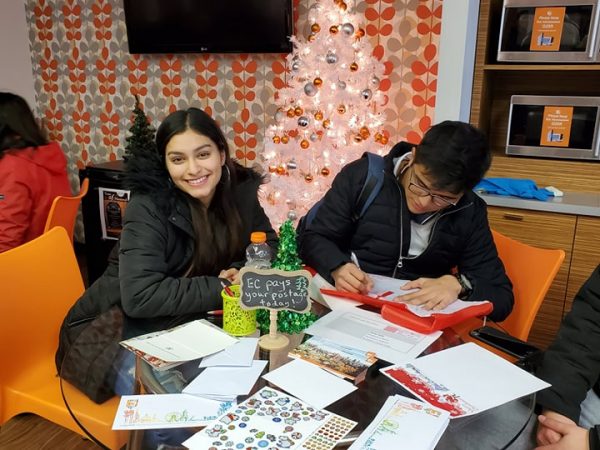 EC Montreal's Christmas letter writing activity has become one of our most honored traditions!  We give our students an opportunity to send letters and message to their loved ones back home and as a Christmas gift to our students, postage is courtesy of EC!
The first time we held this activity in 2014, it was so well-received by our students that it has become part of our regular December events at EC Montreal!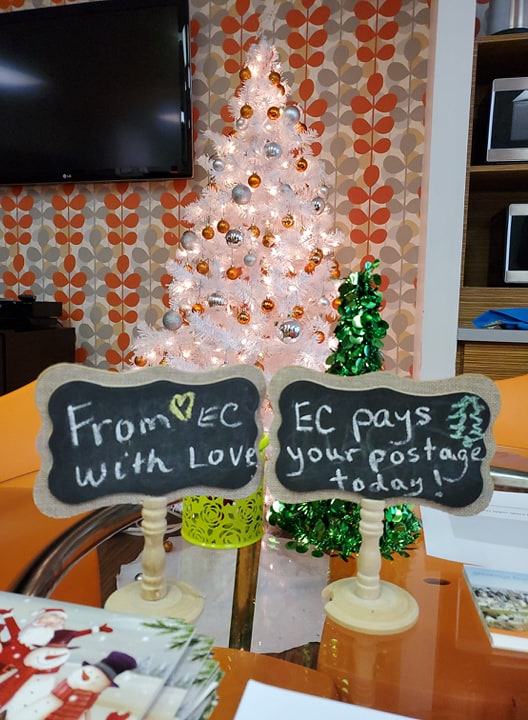 We set up each table in the student lounge with stationary, Christmas cards, envelopes, post cards and stickers and we encourage our students to sit down after class to take a moment to write a letter to whoever they are thinking of this holiday season.  For many of our younger students, they have never written a letter before, so they were really excited to send something by post!  We even had to give our students instructions on how to address an envelope.  Where to put the address and where to leave the space blank to leave room for the postal stamp.  It was really funny and for us older folks, unbelievable, to not know how to address a letter.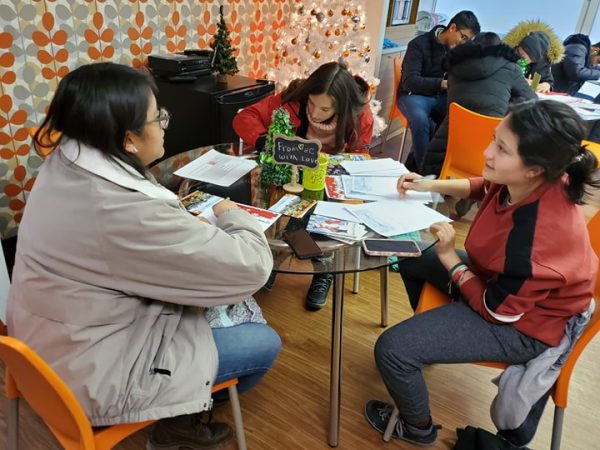 Many of our younger students also only know how to print in block letters.  They never learned how to write cursive, long-handed.  We should give a workshop on calligraphy in the New Year!  I think our students would really enjoy it!  They are always interested in learning something new!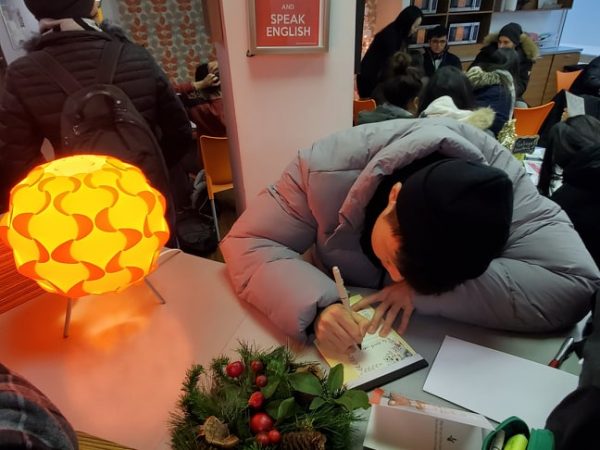 This may be a out-dated custom, but even today, in 2019, etiquette experts agree that hand written letters and notes should never go out of style.  The effort you put into choosing a card, writing out a note and taking the time to mail it by post, is very much appreciated by the recipient.  It also makes you feel very special to receive a festive envelope in the mail box.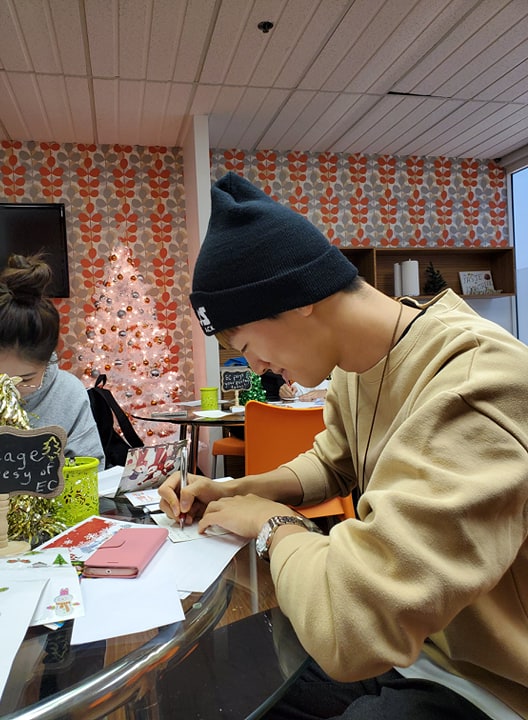 We had a large wicker basket set up in the student lounge where students could place their completed letters.  We will be stamping them and mailing them for our students.  It delights us to think of so many messages of love going out around the globe from EC Montreal!
Seasons Greetings from everyone at EC Montreal!
Comments
comments