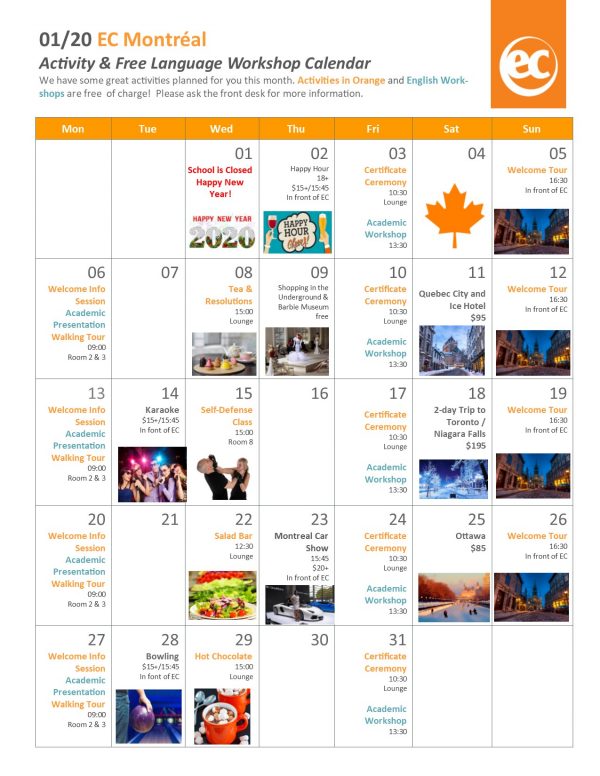 There are only two weeks left until Christmas and three weeks left of 2019!  It has been a very eventful year at EC Montreal!  We have had so many wonderful activities with our students!  EC Montreal plans our calendar of events with great care to ensure we are giving our students a memorable experience in Montreal!  It is important for us to create opportunities for our students to interact with one another, make friends, practice the language and discover Montreal!  At EC Montreal we sincerely believe that what happens outside of the classroom is just as important as what happens inside the classroom.  By having fun and interacting with other students and people in the Montreal community, our students have a chance to practice their language skills and sometimes without even knowing it!
In 2020, we plan to continue to plan the most exciting activities for our students so they can really enjoy their language adventure and get a true taste of Montreal!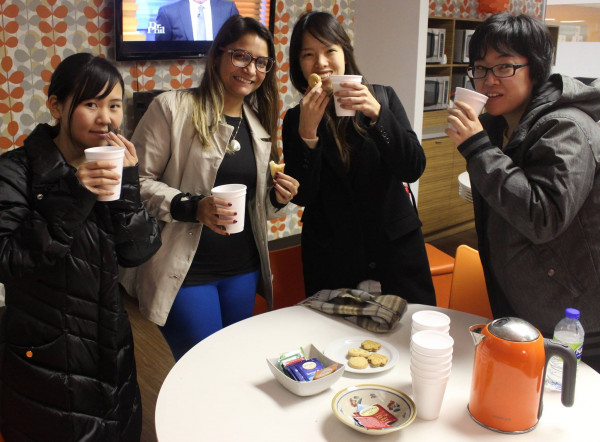 Every month, our calendar of events has a special theme.  The theme is fitting with the season and what is happening in the city.  As it is the start of a New Year, we want to start in January on a very positive note!  The monthly theme will be New Year's resolutions!  At the beginning of every New Year, people make promises to themselves on things they will do or change to improve.  Promises of eating better, more exercise and learning something new are among the most popular resolutions people make.  Therefore, every complimentary activity will revolve around these resolutions.  We will begin the month with a tea and resolutions activity where we will serve tea to our students and will encourage our students to write down their resolutions.  We will hang all the notes in the student lounge as a constant reminder of our students' intentions.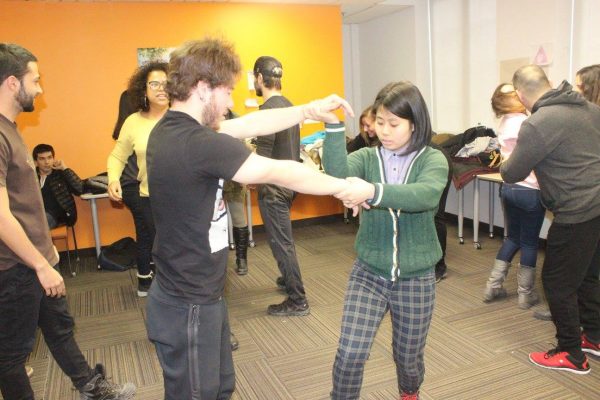 The following week, we will offer our students a self-defense class.  A team of professional fitness experts will come in to lead the class.  Our students will get a great workout and learn really important skills to empower them!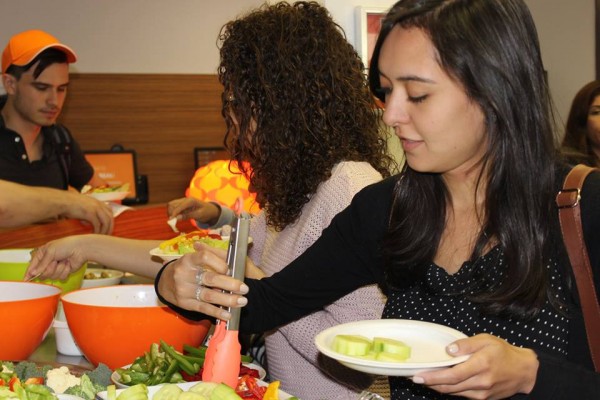 The next week, we will host our salad bar activity.  We will set up the bar in the student lounge with a variety of lettuces and other vegetables so students can create their very own salad bowl.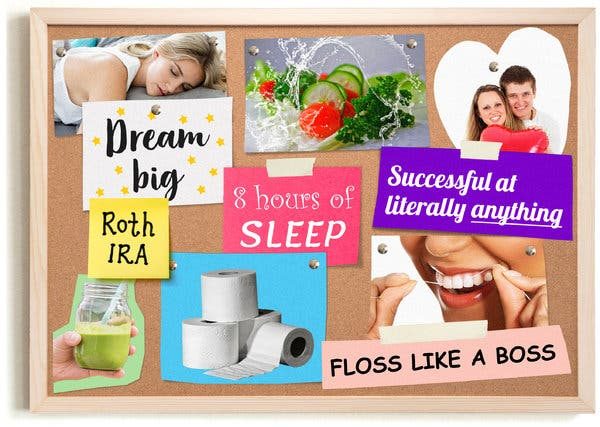 We will end the month with a feel good, hot chocolate activity, promoting self-healing and relaxation.  Learning a new language and being in a foreign country can be very stressful.  It is important to take a break and treat yourself to something comforting.  In addition to the hot chocolate, we will encourage our students to work on their 2020 vision board.  Vision boards are used to help people focus on their goals.  We will have small boards available on the different tables in the lounge along with some magazines and other images to help our students create beautiful boards they will want to keep displayed as motivation!
Our evening activities will include wonderful outings of shopping, bowling, singing karaoke and a visit to Montreal's annual car show!
The weekend excursions with Iko tours will include a one-day trip to Quebec City and the Ice Hotel, a 2-day trip to Toronto / Niagara Falls as well as attending Ottawa's winter festival, Winterlude!
We wish all of our EC Montreal family a very Happy New Year!  May New Year be filled with great love, health and success!
At ESL Montreal we are looking forward for an excellent 2020!
Comments
comments