Our student ambassador, Iahaira Sanchez, will be leaving us this week.  We are sad to see her go.  She has been a student at EC Montreal for one full year!  During her time at EC, she was one of our amazing student ambassadors.  Her role was to help welcome our new students, help promote our student events as well as collect ballots for our teacher of the month campaign.  She has promised to keep in touch and to return to EC Montreal in the future!  We hope she will keep her word as she has become part of our EC Montreal family!
Here is a little something from Iahaira: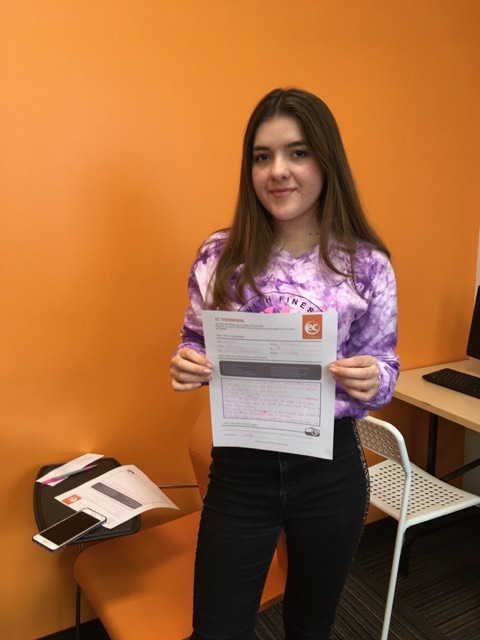 Overall, I feel really grateful with EC Montreal.  After one year in this place, I would say that it was the best decision I have ever made when choosing this city and this school!  I will always keep, in my heart, all the amazing experiences that Montreal gave me.  The best part of it all was the people I have met.  I made wonderful friends from all around the world and I am sure I will never forget anything.  Also, I would like to say thanks to all my teachers who helped me during my English progress!!  They were all the best!  I don't have words to express how thankful I am with everyone, including my teachers, my friends and my wonderful host family!  I can't believe this experience is ending, but I am sure I will come back one day.
We sincerely hope Iahaira will return to continue her Montreal English classes at EC!
Comments
comments