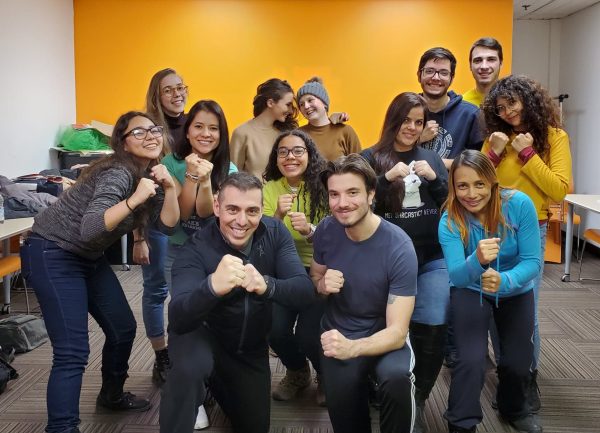 EC Montreal staff and students participated in a dynamic self-defense training session this afternoon as part of our January, New Year's Resolutions monthly theme! This week was about learning a new skill and being physical.
We hired a professional instructor who holds a black belt in martial arts to run the class. His first lesson was if any situation arises, the best thing to do is try to run. Don't be a hero. The whole point of self-defense is learning how to get away from the attacker.
We learned that self-defense is working on the defensive and using your own body's strength to unbalance and weaken the attacker, so you can put them down and get away.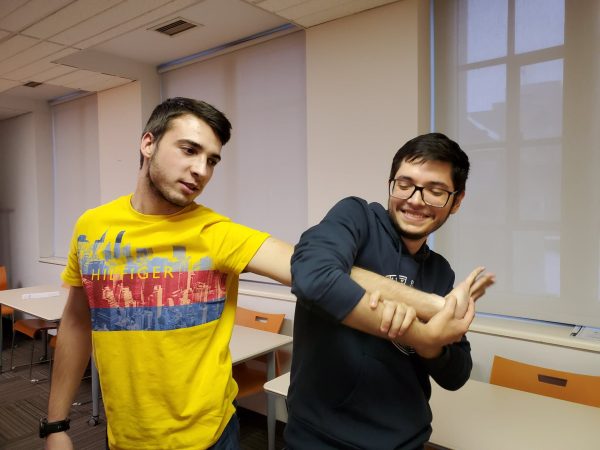 We learned several different moves including how to defend yourself against someone holding a weapon, specifically a knife, how to lock someone's arm and how to use your strength to defend yourself from an unexpected assault.
We had 11 students participating and all did such an incredible job with all the defense skills.  They had a great time learning and you can tell they felt much more confident and powerful at the end of the session.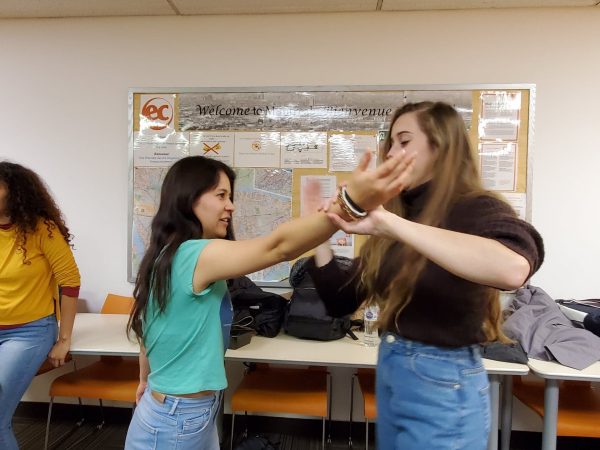 Next week, our students can look forward to a healthy lunch day!  We will create a salad bar with all kinds of lettuce and healthy, colorful toppings!  Health professionals are always encouraging us to add lots of color to our dinner plates.  They say each meal should have three or more different colors.  This is to ensure that we are eating lots and lots of vegetables!
The last week of January will be about reflection, motivation and vision. We will set up the student lounge with soothing hot chocolate as well as material needed to create your 2020 vision boards.  The boards will help us all to stay on track and visualize ourselves exceeding our targets!
Thank you to the wonderful EC Montreal team for organizing the lesson and for all the other healthy activities we have planned and organized throughout the month of January!
Join our EC Montreal classes where you will learn more than just a language!
Comments
comments