Every week, EC Montreal takes the time to meet with its departing students to get feedback on their experience.  We rely on this information to improve our services and to respond to student requests and expectations.  This week we met with students from Korea, Brazil, France and Colombia.  This is what they had to say about their EC Montreal language adventure: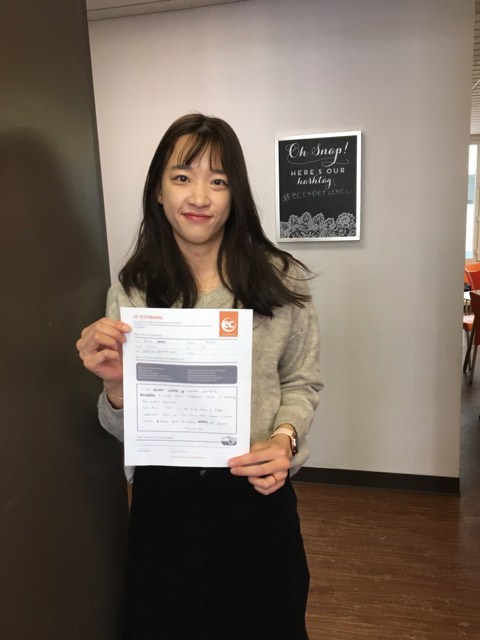 I like that our teachers change.  I could learn different styles of teaching from many teachers.  But, one class is too long when I have afternoon class on Tuesdays and Thursdays.  It is about 2 hours without a break time.  It makes me tired.  Thank you.  – Sunhee from Korea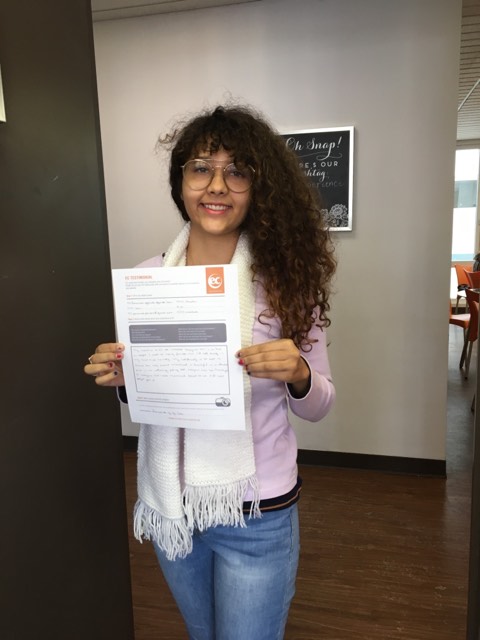 My experience at EC Montreal was incredible.  Everyone here is so kind and helpful.  I made so many friends that I will hold dearly in my heart and memory.  My host family is so sweet.  The teachers are very patient.  Montreal is a beautiful city in its structure and is a welcoming city where we get a feeling that everyone is at home here.  Thank you to everyone that made Montreal special for me.  I will never forget you. – Fernanda from Brazil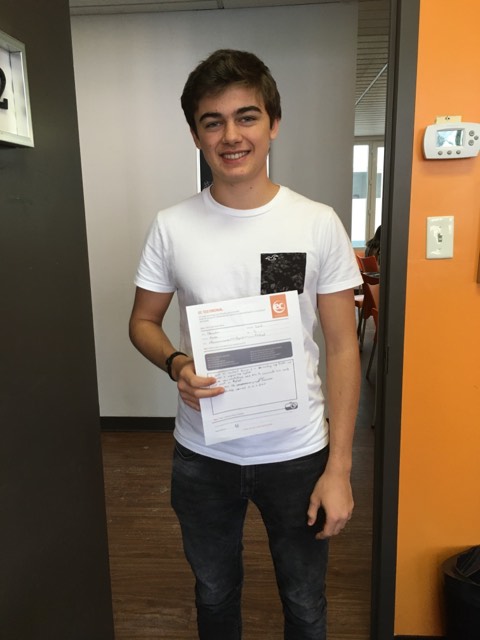 I chose EC Montreal because I am visiting my brother and I wanted to improve my English.  I learned new vocabulary and how to communicate more easily with people in English.  I liked most the group class discussions.  I would definitely recommend EC to a friend. – Alexandre from France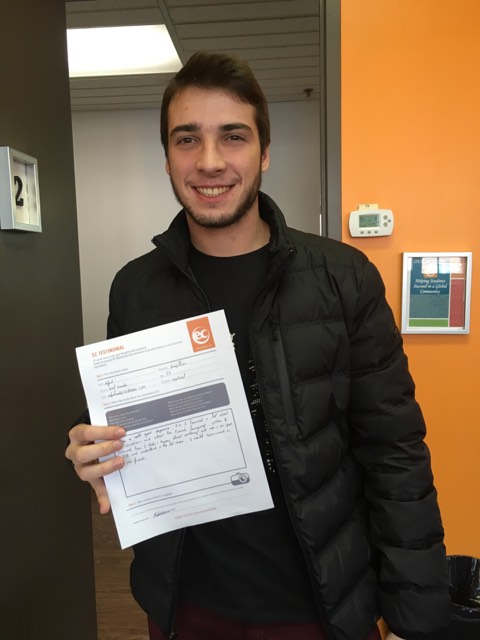 It was a really good experience.  I learned a lot about Canadians and about the French language.  When I arrived here, I didn't know almost anything and now, I can speak a little and understand a lot more.  I would recommend EC to my friends. – Rafael from Brazil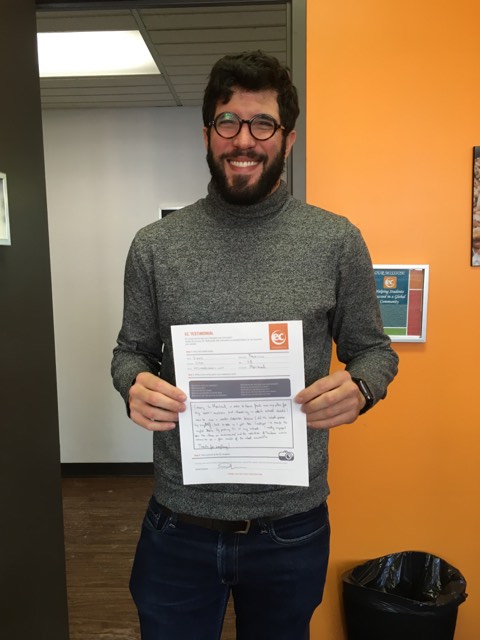 Coming to Montreal in order to learn French was my plan for my work and vacation, but choosing in which school I should come to was a complex decision because I did the whole process by myself, but as soon as I got here, I realized I have made the right choice by picking EC as my school.  I really enjoyed how the classes are distributed and the variation of teachers which seems to be a fair result of the school expertise.  Thanks for everything! – Victor from Brazil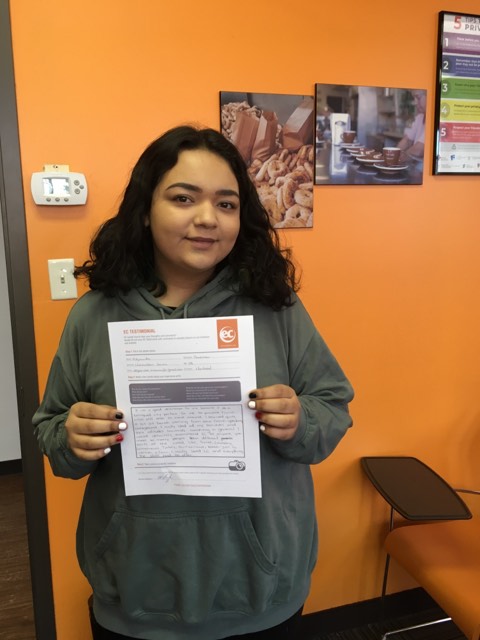 It was a great destination for me because it is a bilingual city perfect for me to practice French while still able to move around.  I learned quite a bit of French coming from zero French-speaking background.  I really liked all my teachers and their attitudes towards teaching in general.  I would definitely recommend EC to anyone.  You meet so many people from different parts of the world like; France, Germany, Latin America, Turkey, Switzerland and Korea, just to mention a few.  I really loved EC Montreal and everything the staff had to offer.  – Alejandra from USA
Please note that the testimonial below as been translated from French.
I chose Montreal because it is a city where I can practice both languages; English and French.  I also had the opportunity to meet people from different parts of the world that I had the pleasure of learning from and interacting with.  When I arrived, I stayed with a homestay mother called Rosalie.  She was wonderful and she was like a mother to me.  I adored her!  I want to thank her for everything she gave, all her love and attention.  My French course was also wonderful!  Essadia and Yasser are very kind teachers.  I learned a lot and had so much fun with them every single day.  However, I want to give a special recognition to my teacher, Djamel.  Thanks to him, my French improved 100%!  I improved in my vocabulary, my expressions, my listening and my ability to analyze and improve in a manner that has made me so proud of myself.  Thank you, Djamel.  You have made my learning at EC Montreal so much better!  – Natalia from Colombia
We hope to welcome you to our EC English lessons in Montreal soon!
Comments
comments