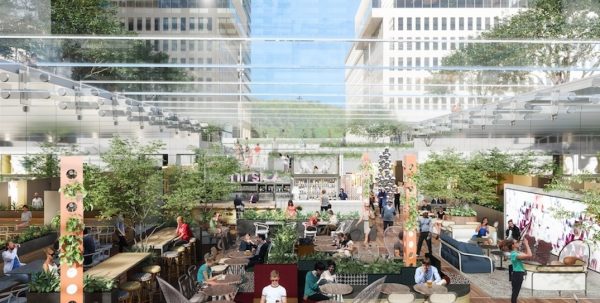 Montreal is known for being a food lover's paradise.  Not only did Town and Country name Montreal the gastronomy capital of North America, Montreal has some of the best restaurants on the entire planet!  Food is a very important part of our identity in Montreal!  From its preparation to its history.  This is why EC Montreal's English or French plus programme is Gastronomy!  There are endless culinary classes, pastry making, mixology and barista lessons.  In addition, you can discover the city through the various neighborhood food tours.  You can learn about the culture, diversity and history of the different neighborhoods through the restaurants and type of cuisine.  There are tours of Old Montreal, the Mile End, the Jewish district, Little Italy, Chinatown, Downtown and Little Portugal too!
The city of Montreal is slowly being transformed into a culinary oasis with the different food courts opening all over the city.  We recently announced the new Time Out, gourmet food court in the Eaton's Center and the high-end food kiosks on Ste-Catherine Street close to the Complex Desjardins.  Today, there is the grand opening of, yet another fancy food court called Le Cathcart Biergarten.   This new eatery can be found in the Place Ville Marie building.  This building is enormous, the tallest building in Montreal.  It spans from McGill College and Cathcart to Rene-Levesque and Robert Bourassa.  There are 12,000 people who work in this building.  It is connected to Montreal's underground city as well as to the central train station.  McGill College avenue is one of the prettiest streets in Montreal.  You get a spectacular view of Mount-Royal and the majestic McGill University campus.
Le Cathcart is located in a 35,000 square food facility.  There are nine food counters and three full-service restaurants.  In addition, there are two cafés and a biergarten.  The entire facility is housed under a glass dome where you can get a spectacular view of the mountain.  The eatery is decorated with a lot of greenery that acts as a connection from the outdoors and in.  It can accommodate up to one thousand customers!
The food counters offer a very nice variety of cuisine from vegetarian, burgers, Korean fried chicken to Italian.  The three full-size restaurants are Japanese, Italian and a steak house.  They also serve alcohol so you can really enjoy a night out!
We will definitely be promoting Le Cathcart to all our EC Montreal students and will be including an outing here to our Gastronomy students as part of their culinary adventure in Montreal!
Le Cathcart opens its doors for the first time today, January 23, 2020, and their hours of operation are from 7 a.m. to 11 p.m. every day of the week.
Join our English classes in Montreal and devour all the flavors and savors of our food lover's paradise!
Comments
comments