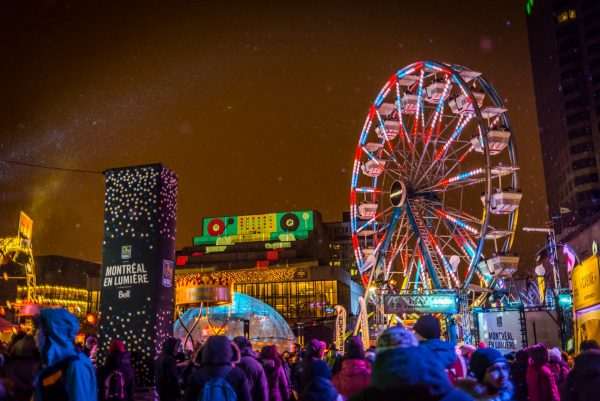 Montreal has three very popular winter festivals; La Fete des Neiges, Igloofest and Montreal en Lumiere which translates to Montreal's Festival of Lights.  The festival of lights is one of my personal favorites as it combines so many different attractions and is intended to stimulate all your senses, including taste!  The festival is back from February 20, 2020 to March 1, 2020 at the Quartier des Spectacles located right outside of Place des Arts.  The festival includes carnival rides, sporting activities and culinary experiences.  The event is packed with everything you need to tolerate the last stretch of the difficult winter season.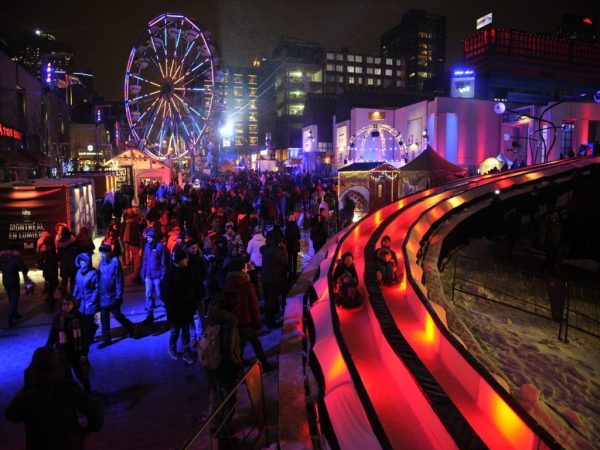 The festival of lights ends with the annual nuit blanche event which runs all night long.  Nuit blanche in French translated to English is white night.  In French to have a white night means you didn't sleep, you were up all night long!
One of the features of the festival of lights is the gastronomy night and culinary tours.  This event is perfect for all the food lovers in the city.  Visitors can join the new food-themed walks where you can explore different kids of cuisine.
You can ride the colourful Ferris wheel.  It is the most popular feature of the festival and it is absolutely free!  When you reach the top of the wheel you can have the most wonderful views of the city!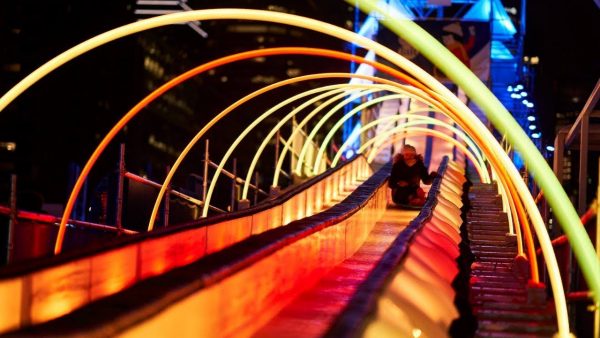 The festival will include a circus show by the Dynamo acrobats.  The performance is incredible and again, free!
There will be a marshmallow roasting station.  It is intended to give the visitors a break from the exciting festivities.  You can take a moment to enjoy a sweet treat while you take in all the festivities around you!
There will be a variety of food and drink vendors on site.  You can enjoy a glass of wine, a taste of different Quebec cheeses as well as local produce like maple syrup products.
There will be live music playing to entertain all the festival goers as well as a giant neon slide measuring 110 meters to delight.  The neon slide has multi-coloured lights and free to enjoy if you dare!
There will be other types of performances to enjoy like divers and other extreme sport enthusiasts!
We will definitely be promoting the Festival of Lights to all our EC Montreal students and will ensure all our new students will get a taste of this beautiful festival during the Sunday experience between February 23 and March 1.
Winter is definitely the most difficult season to endure in Montreal, however, there are plenty of ways to celebrate the season as well!
Join us to learn English and French in Montreal!
Comments
comments