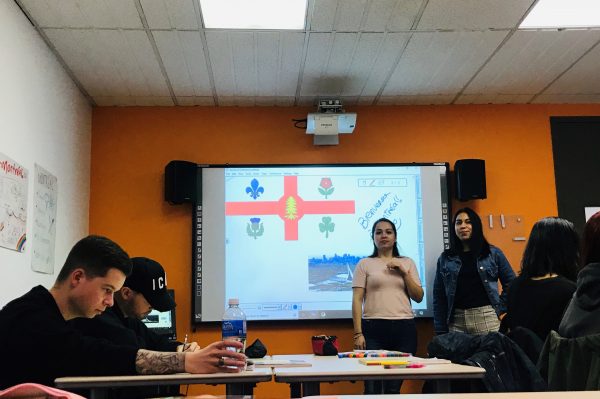 This week, Sharhzad's French elementary class worked on a very special group project. The activity had them working on the 4 language skills; reading, listening, speaking and writing. The project also helped them to work as a team using project-based learning. Project-based learning is becoming more and more popular and studies find that it is a more effective way of learning. Project-based learning can be best described as an instructional methodology that encourages students to learn and apply knowledge and skills through an engaging experience. In the case of this French elementary class, the engagement came from working on a presentation in small groups and delivering it to the rest of the class.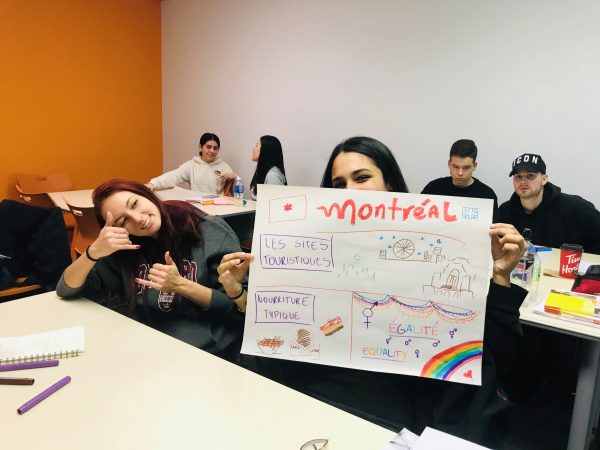 The project began with a reading exercise. The students had to read a passage from a book and the subject was on Montreal's four seasons. They then did a brainstorming activity on what they already knew about the city of Montreal. This step was followed by an oral comprehension activity on the same subject of Montreal. They then had to work in small groups on a presentation recapping everything they have learned and remembered about Montreal. They created posters to better illustrate their findings. The presentations were delivered in groups to the rest of the class, giving them a chance to practice their speaking skills.
The students gave stellar presentations on Montreal that would convince anyone to choose Montreal as their travel and study destination!  A huge well-done to our students and to their teacher, Sharhzad for this excellent project and such successful results! We are so very proud of our students' achievements and new-found confidence!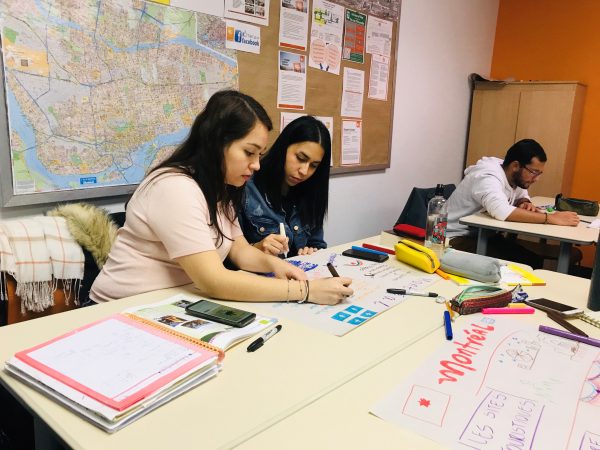 We are always so impressed at how quickly our French students progress and how they are able to produce the language in such a short amount of time.
Join our French language lessons in Montreal this winter and you too can deliver a stellar presentation in French!
Comments
comments