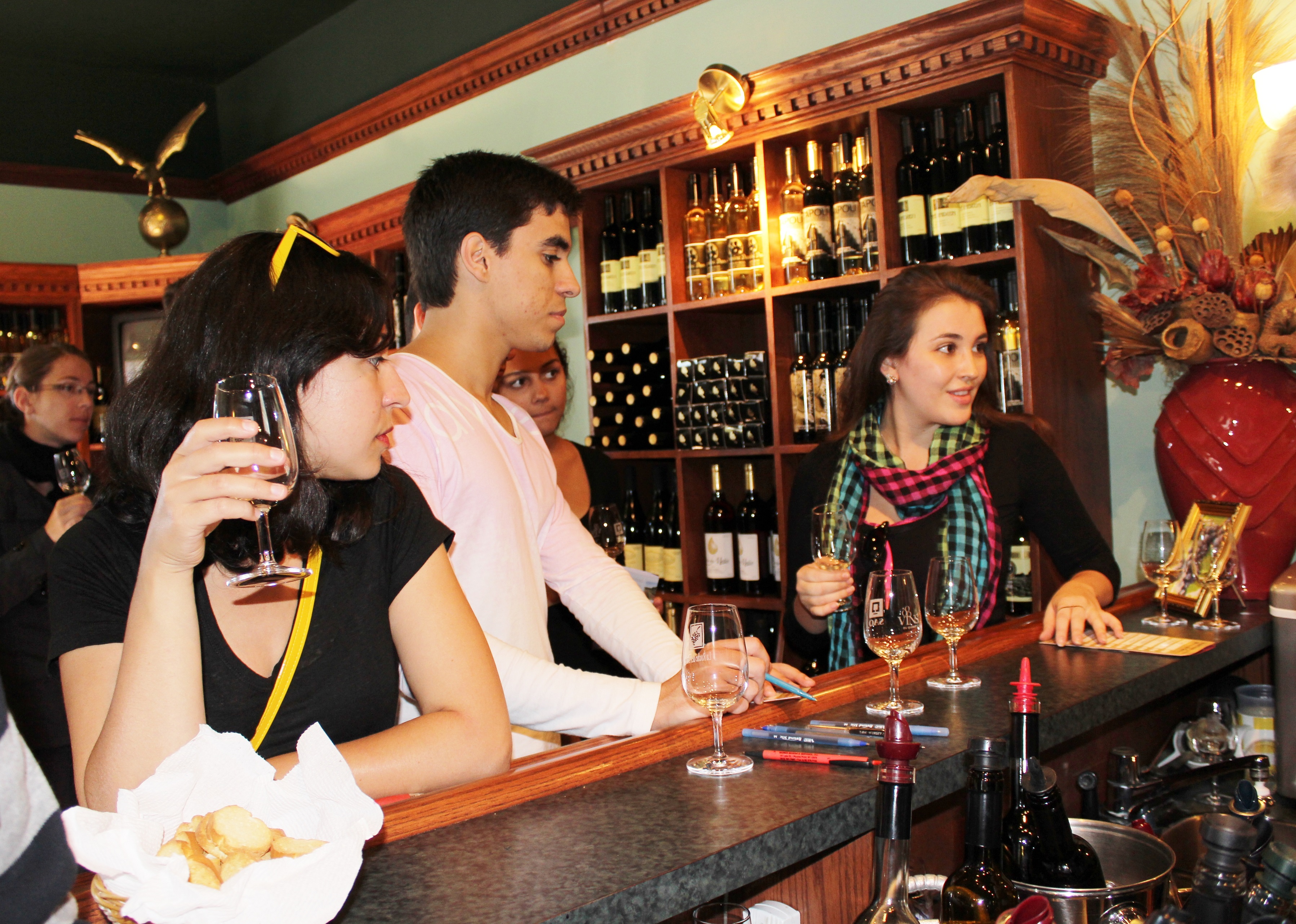 Did you know that the province of Quebec is one of the largest producers of cider?  Have you ever tried cider?  Did you know that cider comes from apples?  Quebec has many apple farms, thousands of them and with the apples that are not pretty enough to sell in markets, they turn them into apple juice, apple sauce and apple cider which is a fermented apple juice.  It comes in different forms; flat, dry, sweet or sparkling and even in non-alcoholic varieties.
As the province produces a lot of cider, it has become a very popular beverage among the Quebecois.  And of course, like anything else that is widely consumed here, we turn it into a festival and it is celebrated!  The Mondial des Cidres will be taking place from Friday, February 28 to Sunday, March 1.  It will be part of Montreal's Festival of Lights which is the city's annual celebration of culture and gastronomy.  The Mondial des Cidres will be right outside the Complexe Desjardins in front of the Quartier des Spectacles.
The festival will include tastings, workshops and culinary experiences.  Visitors can discover the diversity of flavours in the different ciders at the different sampling stations.  They will even share a variety of pairing options.  What goes well with cider?  Cheese does!  There will be a selection of Quebec cheeses on display as well as delicious bites of grilled cheese sandwiches.
From 6 to 9 p.m. on Friday evening, an elegant event called "Chic, le Cidre" will take place with different ciders, tapas and live jazz music.  On Saturday from 9 p.m. to midnight, you can check out all the festiviites during the Nuit Blanche and enjoy the music of DJ Abeille.
The price of a festival pass starts at only $20.00.  The festival will take place at the Grande Place in the Complexe Desjardins, located at 150 Saint-Catherine St. West.  You can take the metro to Place des Arts which is on the Green line only three stops away from EC Montreal.
What a fabulous way to spend the end of the month and the extra day we get in February because it's a leap year!  We need to do something special on this extra day we get this year!  We will definitely be promoting this event to our EC Montreal students!
Join us in fabulous Montreal for our French or English classes with EC!
Comments
comments