We are thrilled to share an EC Montreal success story with you.  Camilla Seccon was a student at EC Montreal in the fall of 2018.  She studied in our General English programme which consists of 20 Lessons of instruction per week.  While she was an EC Montreal student she took advantage of our University Pathway counselling.  She received guidance and assistance in applying to the college of her choice.  She recently graduated from Niagara College's Baking and Pastry Program.  She is entering the work force skilled, confident and prepared.  We are so happy for her success and feel honoured to have been a part of her journey.
Here is Camilla's EC Story: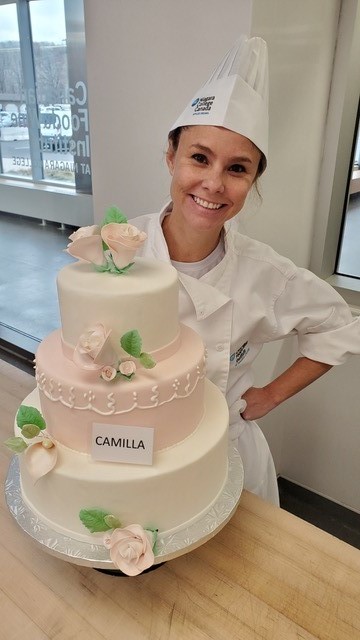 My name is Camilla and I am from Brazil. After a few years working hard in the corporate world I decided it was time to give life a change. After planning my new career, the natural step was to study abroad. My goal was to take a Diploma at Niagara College, Ontario.  My English skills needed some work and I chose to study at EC Montreal and also applied to the EC Pathway Program.
My time in Montreal was the best. My two teachers at the Advanced Level were better than I expected and my English improved a lot!  EC helped me achieve my goals.
After Montreal, I got accepted into Niagara College and last December I finished my Baking & Pastry program at Niagara College. The facilities were amazing and the Kitchen labs were exactly like the ones we find in the real world. I am proud to enter the work force! I am confident I had a high quality education and that the path I chose for my new life could not be better.
Thank you EC for all the support!
Learn English abroad with EC and start writing your story!
Comments
comments