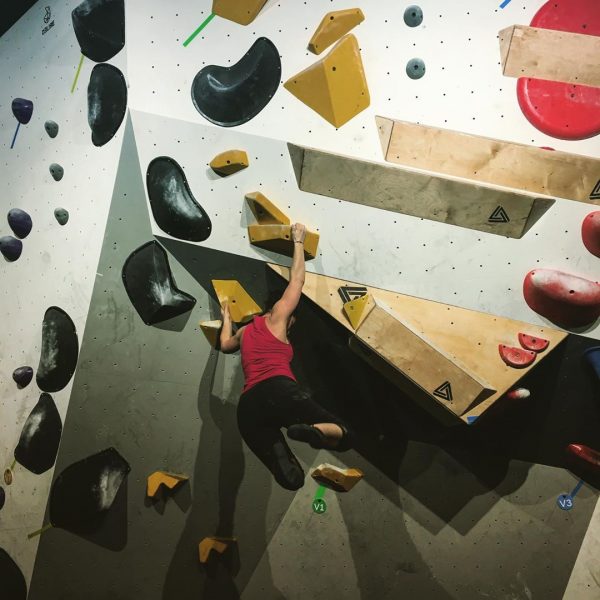 At EC Montreal we are always looking into new spots our students can enjoy during their stay. Our students often come to see us to ask for suggestions on what they can do after class or on the weekend with their friends. Although EC Montreal organizes outings and weekend excursions every week, they want to make the most of their language adventure in Montreal!
We are always very excited when a new restaurant or tourist attraction opens so we can check it out and share it with our students.  This week we learned that there is a new indoor rock-climbing gym that has opened up in downtown Montreal! It is called Café Bloc. It is an eco-friendly gym for climbing. The space is dedicated to a spirit of community that unites. They have created a space that includes more than just one service. You can combine a night out of drinking with rock climbing. You can have a coffee while you study and check out the climbing walls or even enjoy their relaxed space that includes a dry sauna.  The space is over four thousand square feet of climbing walls. Unlike other wall climbing places, there are no ropes or harnesses. There is a thick carpet to break your fall if you need it. The walls are made for all different skill levels, so even if you are beginner, you can enjoy it! If you are an expert, there are walls for you too!
Café Bloc is located very close to the Saint Laurent metro station. They rent out climbing shoes and towels for the sauna as well.  The café also has a healthy food menu as well as locally crafted beer and a wide variety of coffee choices to enjoy.  We look forward to including a visit to the Café Bloc on one of our upcoming calendars of events for students.
We look forward to welcoming you on your language adventure as you learn English in Montreal!
Comments
comments