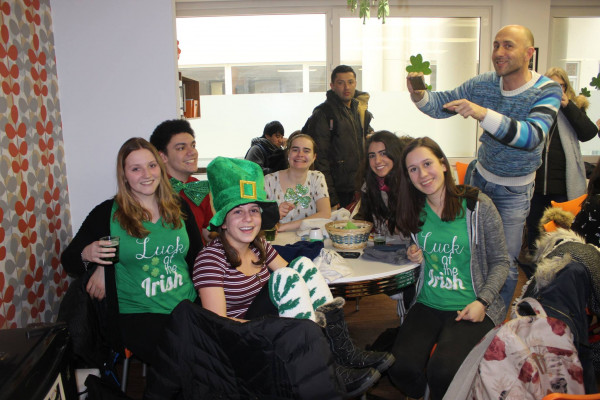 On Sunday, March 22, EC Montreal students will participate in the annual St. Patrick's Day parade.  This parade is a much-anticipated event in Montreal!  The Irish community represents a large percentage of Montreal's population and this parade is serious business.  Montreal's parade is the second largest in North America after Boston.
The parade takes place at noon on Ste-Catherine Street.  It will start at Fort Street, which is just a few blocks away from the EC Montreal school.  The parade will travel down Ste-Catherine Street until Metcalfe street.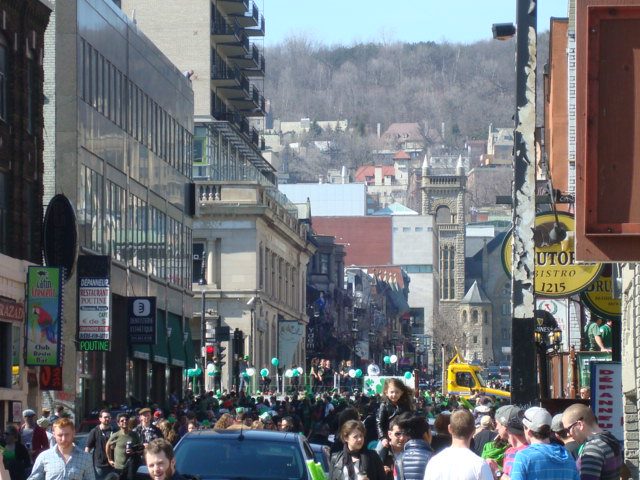 EC Montreal will be starting our St. Patrick's day festivities earlier in the week.  We will have a Happy Hour event at an Irish pub on Tuesday, March 17, the official St. Patrick's day and we will have an Irish for the day event on Wednesday, March 18 at 12:30 p.m. in the student lounge.  This is part of our weekly complimentary activities.  We will serve green beer and festive hot dogs.  We will have some fun shamrock decorations on display as well.  We will ask our staff and students to wear green!  We will end the week on Sunday with the parade on Saint Catherine street!   The parade will have floats from different associations and radio stations as well as pipers, dancers and other entertainers.  The mayor will be there and so will the Irish delegates and court.
If you are looking for something to do in Montreal that weekend, the St. Patrick's Day parade is an annual tradition that cannot be missed!  What festive week we look forward to at EC Montreal!
You may hear people say that it is the only day of the year that you can drink alcohol in public but that is not true!  You can get fined if you are caught drinking on the street.  There are a lot of Irish, Scottish and English pubs downtown Montreal where you can purchase a true Irish Guinness or a festive green beer!  There is a lot of drinking on this day, so please, be careful, be safe and don't overdo it!
Take our Montreal English lessons and join in on the fun in the city!
Comments
comments