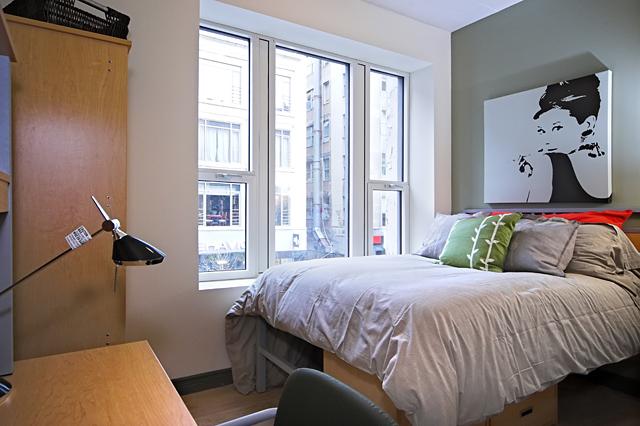 Are you planning to study English or French in Montreal?  Are you trying to decide what type of accommodation you should book?  We have the perfect recommendation for you!  We strongly recommend that you book your residence accommodation at La Marq with EC!  EC Montreal leases two apartments from La Marq so you will only be placed with other EC Montreal students.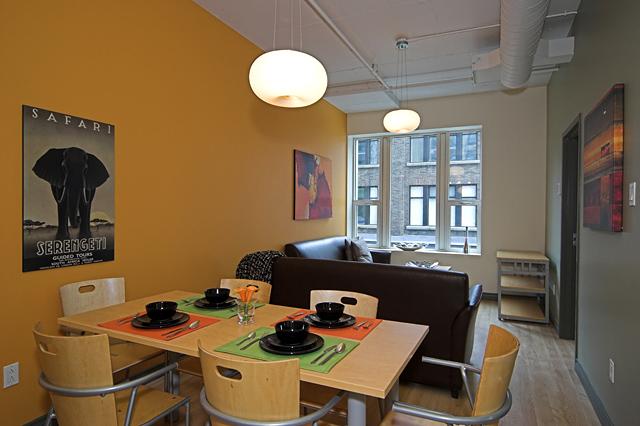 We have made a list of five excellent reasons why La Marq should be your first accommodation choice!
You can walk to school:  The La Marq residence is located only 10 minutes away from EC Montreal, walking distance.  You can walk to and from school every day.  The location cannot be any better.  It is in the core of downtown Montreal and a few steps away from Montreal's entertainment district.
Free evening activities:  All students who are registered to stay at La Marq have free evening activities.  The residence organizes movie night, pizza night and yoga night every week!  In addition, the residence occasionally hosts parties, get-togethers and community events.
Contact with native English speakers:  One of the most important selling features at La Marq is the student population.  95% of the other residents at La Marq are university students.  EC Montreal students will have many wonderful opportunities to interact with native English speaking university students.  This will really add to their English immersion experience and give them a lot of practice!
Free fitness facilities:  La Marq offers free fitness rooms.  They have a cardio room with a variety of machines as well as a body building room with many different weights, exercise balls and other gear to get a complete workout!  The residence also has a games room with pool and ping-pong tables as well as video game consoles and a theater room.
Private bedrooms and shared common areas:  You have the best of both worlds when you stay at La Marq.  You will have the privacy of your own bedroom within a shared apartment.  You will be part of a wonderful EC community sharing common areas such as the kitchen, dining room and living room.  When you want some alone time you can go to your bedroom that is equipped with a desk to do your homework and when you are feeling a little more social, you can cook a meal together, watch television together, play board games or simply chat.  The residence is also equipped with study rooms on the main floor.  If you need to prepare for a presentation or test, you can head downstairs and use one of their many private study rooms.  They even have a music room that is completely sound proof if you need to practice a musical instrument.
What are you waiting for?  Book your English or French lessons in Montreal today and request a room at the La Marq student residence!
Comments
comments