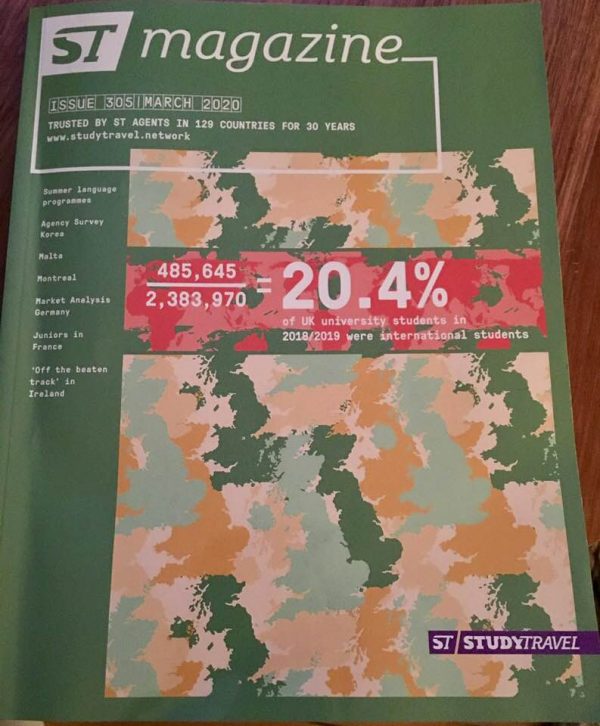 During these uncertain times in the travel industry, it is important to focus on all things positive and look for small things to celebrate!  Although the threat of being infected with the covid-19 virus in Canada, particularly in Quebec, is still described as very low, people are still worried and feeling a little stressed.  EC Montreal is still running its classes and trying to keep our students as happy and engaged as possible.  We overheard some students speaking in the school on their mobiles the other day describing EC Montreal as a very happy place!  They feel welcomed and love our orange walls.  It really warmed our hearts to hear this.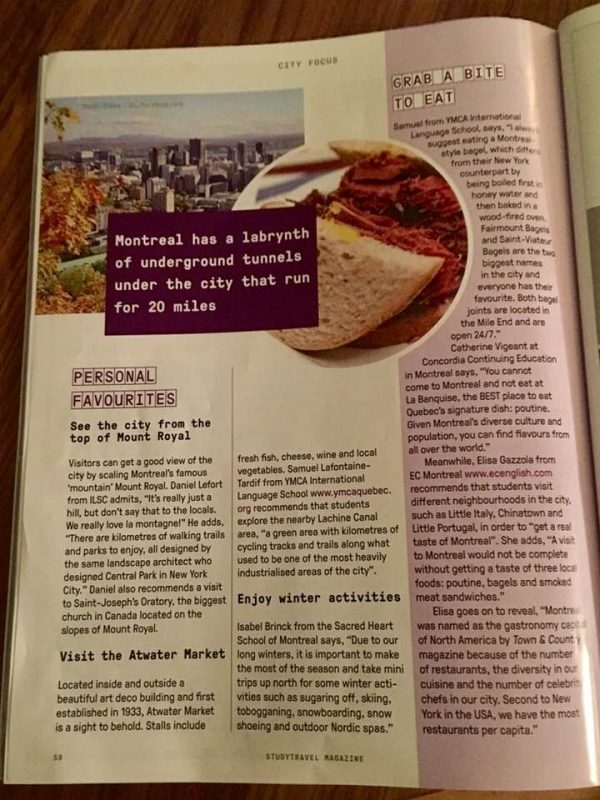 Another thing that happened this week that lifted our spirits was seeing that EC Montreal was mentioned in the latest issue of the Study Travel magazine.  Our center director Elisa submitted a description of Montreal's food scene in a city focus article they were publishing.  The focus was on Montreal.  The article describes Montreal's wonderful festivals, tourist attractions, the impressive underground city and of course, its fabulous food scene!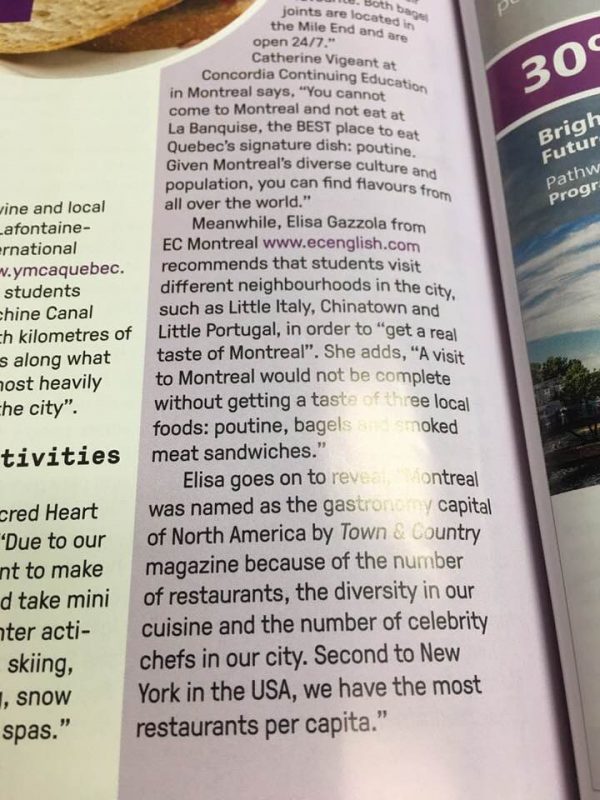 Elisa's two-paragraph blurb reads the following:
Elisa Gazzola from EC Montreal recommends that students visit different neighborhoods in the city such as Little Italy, Chinatown and Little Portugal in order to "get a real taste of Montreal".  She adds "A visit to Montreal would not be complete without getting a taste of three local foods: poutine, bagels and smoked meat sandwiches".  Elisa goes on to reveal "Montreal was named as the gastronomy capital of North America by Town & Country magazine because of the number of restaurants, the diversity in our cuisine and the number of celebrity chefs in our city.  Second to New York in the USA, we have the most restaurants per capita".
We are so proud to have been mentioned in this beautiful article about magical and delicious Montreal!  Join our English lessons in Montreal soon!
Comments
comments