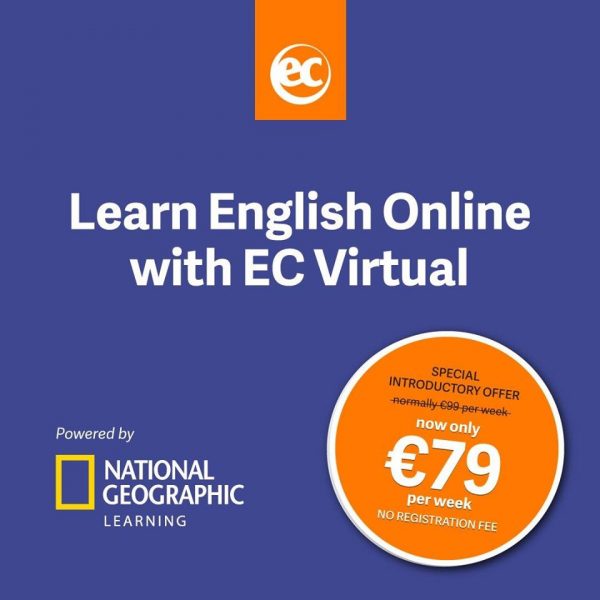 I am so happy and proud to work for such a forward thinking organization like EC!  Even during these difficult times, we are committed to providing a very important service to our students and clients around the globe!  We can't get to our classrooms right now, so we have come up with a wonderful solution.  it is called EC Virtual!  It is an online learning platform and will be available on six different time zones!  If you want to study English, French or both, EC is here for you!  Now that most of us are social distancing at home, why not use this time to improve your skills.  A lot of people are taking advantage of this time to become healthier, to improve their lives in different areas.  If you have always wanted to learn a language but have not had the time or the money to travel, this is the programme for you!  You will be placed in the level that is most suitable for you and you will learn in a group setting too!  A lot of us are feeling a little lonely and isolated these days so it will be very healing and therapeutic to see other smiling faces working on their language skills too!
Our online learning platform is available on Microsoft Teams, giving students access to the Microsoft suite free of charge as well as continued access to all EC Online material. Our focus is on better learning outcomes through our experienced teachers who are all qualified English speakers as well as through a combination of:
i) virtual learning
ii) online collaboration with other students
iii) self-study
What's more? Our online curriculum has been developed in collaboration with our key academic partner, National Geographic Learning, and their eBooks will be available to all our students.
We're proud to launch #ECVirtual to students all around the world, 24 hours a day!  The virtual lessons are being offered at a special introductory price of 79 eruos for the first two weeks.  This is approximately $120 CAD.
Contact us to Learn English or French 24 hours a day https://hubs.ly/H0nVPGW0

Comments
comments