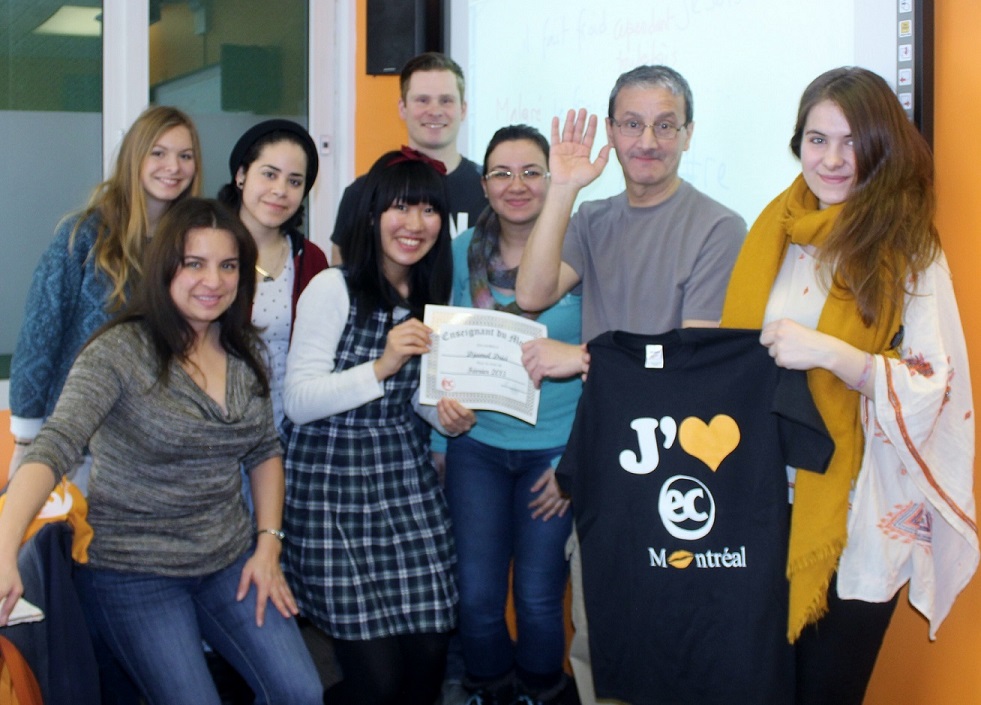 We get this question asked quite a bit. English is the obvious language to learn. It is spoken worldwide. It is the international language of business. It is the common language spoken among tourists all over the world. EC Montreal teaches English as a foreign language and has helped thousands of students accomplish their language goals!!
But, why would someone need to learn French?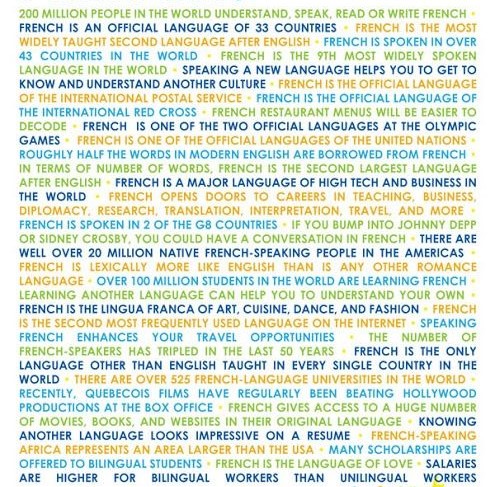 EC Montreal proudly teaches French too! It is Canada's second official language. More and more students were seen signing up for French classes or those who had registered in our English programmes later decided to add a French classes to their programme as well. We have been polling our students to find out more about why they are learning French. Here are some of the most common replies:
– I've always wanted to learn French. It is such a beautiful language.
– I already speak English and Spanish and now with French, I feel I can travel anywhere in the world.
– French is the international language of diplomacy.
– There are over 300 million people in the world who speak French.
– I want to immigrate to Quebec and want to get a good job.
– I am from Switzerland and need French for my job.
– My company has an office in Paris. I preferred to come to Montreal because I never visited North America.
– I want to surprise my wife with a trip to Paris for our anniversary. I want to impress her.
– I just moved to Montreal and need to learn the language.
– I need French for my work and preferred to come to Montreal than to go to France.
– I am studying to be a chef and need to learn French.
– English is not enough. Learning 2 additional languages will help me with my career.
– I learn French at school in Peru, but don't have a chance to practice. Being in Montreal, I can really practice and improve my French. My grandparents were originally from France and I want to honor them by learning the language.
Second to English, French is the most learned language in the world.  It is the language of diplomacy and the official language at the Olympics.  Now that the Olympics have been postponed by one year because of the covid-19 pandemic, you have one year to get  your French skills ready in time for the 2021 Olympic games in Japan!
You can sign up for our French EC virtual classes and starting learning what is still known as the language of love!  Get started with EC virtual!
Comments
comments