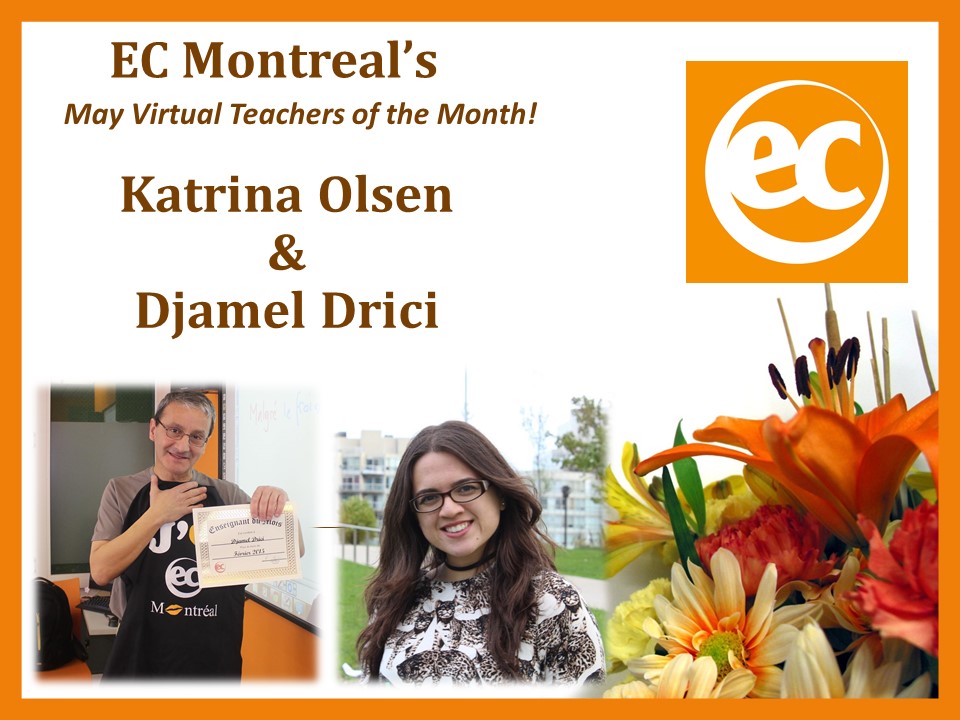 Every month, EC Montreal students have a chance to vote for their favourite teacher.  We started this teacher of the month campaign back in 2014 and have been consistently naming our teachers of the month.  This has been one of the best initiatives we have brought forward at EC Montreal.  We love surprising our teachers and showing them how much they are appreciated.  The best part is that the winners are determined entirely by our students.  We ask them to cast their vote for their favourite teacher.
Usually, with at our onsite school campus, we get the help of our team of student ambassadors to distribute the ballots to all the students.  They then bring these ballots back to the office so we can count the votes and compile all the wonderful comments our students write about their favourite teacher.  We take the time to type up all the comments and display them in the teacher's lounge so they see how much their work in the classroom is valued.  Every single EC Montreal teacher gets votes.  Sometimes it is such a close call that we have to verify the comments to declare a winner.
Now that we are teaching online we have created a voting poll on Facebook.  We ask one simple question, who was your favourite teacher this past May.  We took a look at the results early this morning and we are thrilled to announce that the winning teachers are Katrina Olsen for our English programme and Djamel Drici for French!  Congratulations to both teachers for your incredible passion for teaching and your dedication to your students.  These are very difficult and stressful times and it is not easy to keep students focused and motivated online, given so many students are distracted with what is happening around them.
Both Katrina and Djamel have demonstrated that you can still learn a language virtually and you can still achieve your language learning goals.
Join our English or French online lessons and be part of these wonderful virtual classes lead by our fabulous team of teachers!

Comments
comments