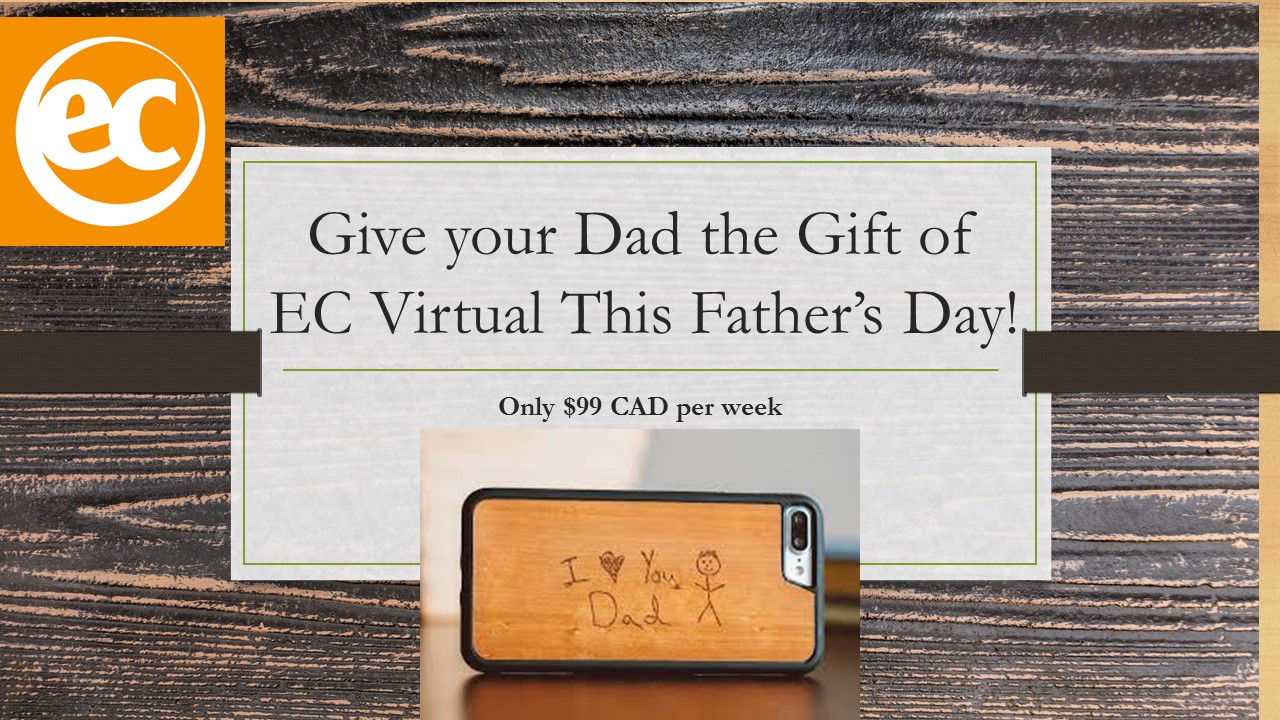 Father's Day is coming up in a few weeks and we have the perfect gift for you to give your dads!  it is the gift of EC Virtual!  Now that we are in isolation and practicing social distancing, what most of us are craving more than anything is connecting with other people and companionship.
EC offers online lessons in English and French and we even have a bilingual option to offer.  We have the convenience of offering six different time zones and all you need to follow along is your own devise and thirst for knowledge.  Our platform is Microsoft Teams and when you register with EC Virtual, you get a subscription to Microsoft Suite for one entire year!  In addition, if you register for the English programme, you also have access to EC online where you can track your progress and get a huge directory of language exercises and assignments at your fingertips.
If your dad has always wanted to travel to France or French Canada,  you can give him this gift of language so when he does travel, when the time is right, he will have a great base of language to begin his adventure!  You can also do the course together!  Are you physically apart and missing your dad?  You can do this together and motivate and encourage each other.  You can couple this with a future trip to Montreal, where you can further develop your skills in our magical city!
You can purchase a gift voucher for your dad on this link: https://www.ecenglish.com/en/learn-english-online/voucher
Be different this Father's Day; your dad has enough ties and hammers!  Buy something special!  Buy him EC Virtual!

Comments
comments