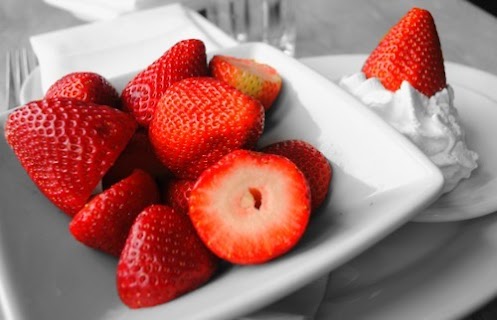 Every week, EC Montreal is introducing you to new recipes.  Food is something we celebrate in Montreal and our EC Montreal students get a weekly taste of Montreal through our complimentary activities.  We introduce our students to local flavors from nearby farms or to some popular Montreal dishes like poutine, smoked meat and our famous bagels!
It is strawberry season in the province of Quebec!  You can go to a local farm and pick your own berries or you can head over to market and buy yourself a basket of Quebec berries.  Quebec strawberries are typically smaller, darker and sweeter!
You can eat your strawberries right out of their basket and they are delicious enough to enjoy as a dessert.  If you want to give baking a shot, I have a very easy recipe you can try.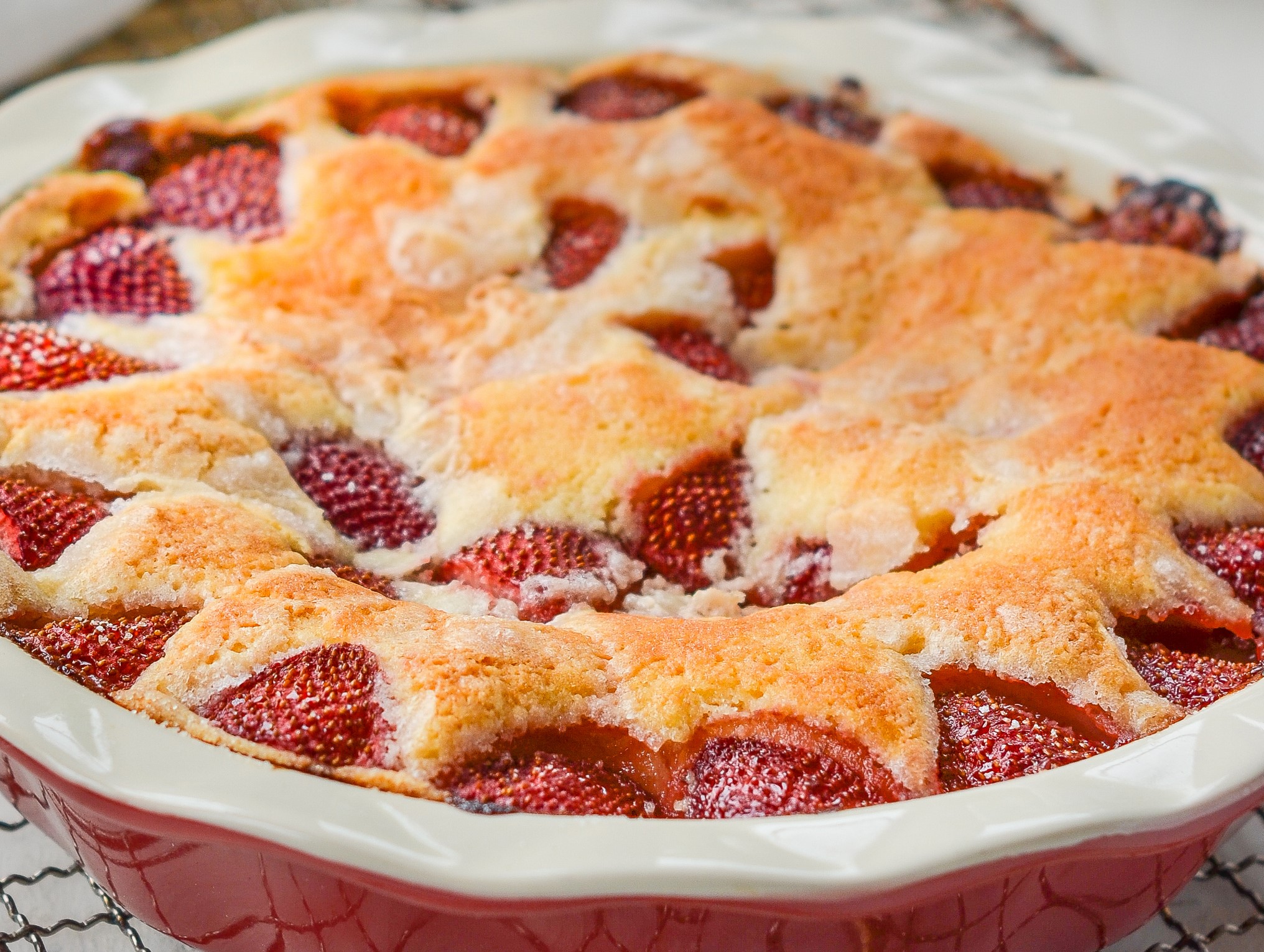 For my version of Strawberry Cake, you will need the following ingredients.
1 and 1/2 cups of flour
1 teaspoon of baking powder
6 tablespoons of salted butter
1 cup of brown sugar
1 egg
1 teaspoon of vanilla extract
1/2 cup of heavy cream
1 container of fresh strawberries, halved
powdered sugar or whipped cream to garnish
Preheat your oven to 350 degrees.  Softened you butter and place in a mixing bowl with your sugar, egg and vanilla extract.  If you don't have an electric mixer, it's ok, use a fork and work out your arm muscles.  Beat together until creamy and smooth.  Add your cream and mix further.  In another bowl, mix together your dry ingredients; flour and baking powder.  Combine your wet and dry ingredients and mix well until you can no longer see any flour.  Grease a baking dish and pour your mixture into it.  Arrange your strawberries on top of your cake batter.  Bake for 10 minutes at 350 degrees and then lower the heat to 325 degrees.  When the cake becomes a light, golden brown, it is ready.  If you want to be sure, put a toothpick in the cake and if it comes out clean, you can be sure it is ready.  Cool the cake before adding the powdered sugar or whipped cream.  I hope you will give this summer dessert a try!  It is easy to make and wonderfully delicious!
We will be posting this recipe on Microsoft Teams where you can access your English or French online lessons with EC Virtual.

Comments
comments