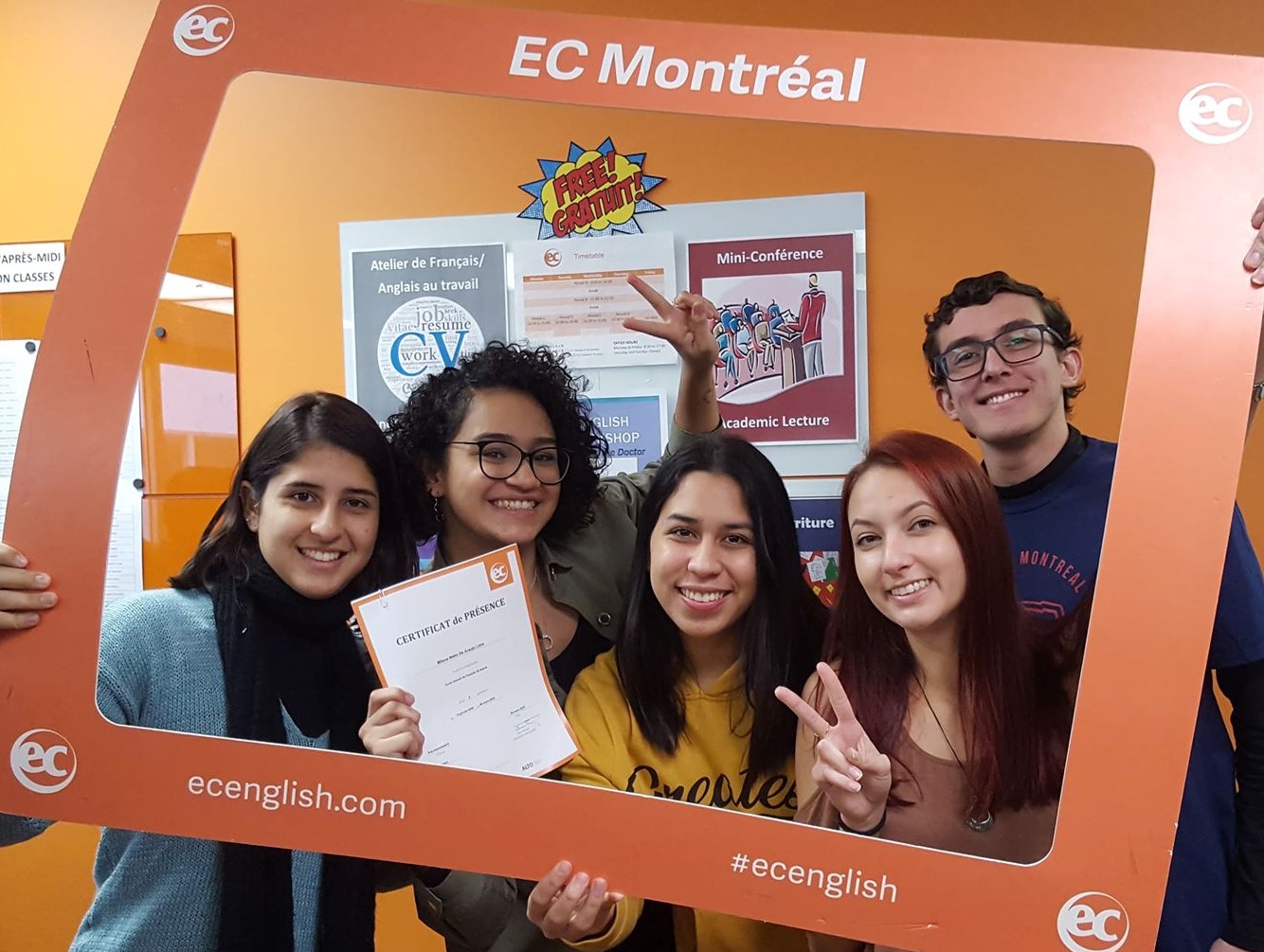 EC Montreal has announced a return to school date.  We are so excited to welcome our students back on August 31, 2020.  We have been working from home since mid-March and have missed our students and work colleagues so much.  Although we are returning to our onsite classes soon, the concerns over the covid-19 virus have not gone away.  We still need to be extremely careful and do everything we can to keep our students and our staff safe.  This means that things will be very different, at first, when we return to our school.  The first difference is that we are going back to a blended learning concept.  This means that part of the week will be spent in class at the school and the other part will remain online.  This is to ensure we are limited the physical time spent at school.  This is important as it reduces the risk of spreading the virus significantly.  Another important change is we will not be offering any social gatherings.  Again, this is to help reduce the risk of spreading the virus.  It is a known fact that the virus spreads more quickly in large gatherings.  EC Montreal will still be offering students a suggested list of activities they can do in the city that are safe and affordable.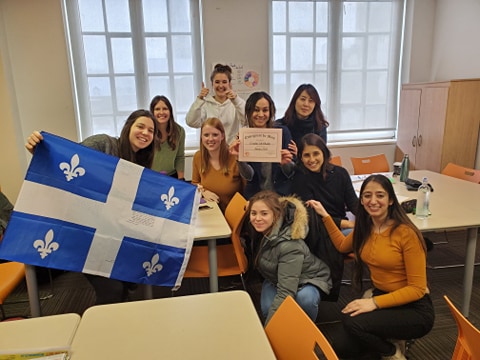 EC Montreal offers English, French and Bilingual options and all these three programmes will consist of a blended learning concept.  We have been working hard to promote our French programme and a lot of students who are interested in learning French have asked us the question how do we learn French at EC Montreal?  Is the concept the same as our English programme.  Well, the answer is that it is the same as learning any other language.  The key is to full immerse yourself in the language and to make an effort!  Learning through speaking is called the communicative approach.  It is also described as the 3 Ps.  We Present information to our students, students then have the opportunity to Practice the new information and finally they are evaluated best on how well they can Produce the language.  All this practice is key in learning a new language.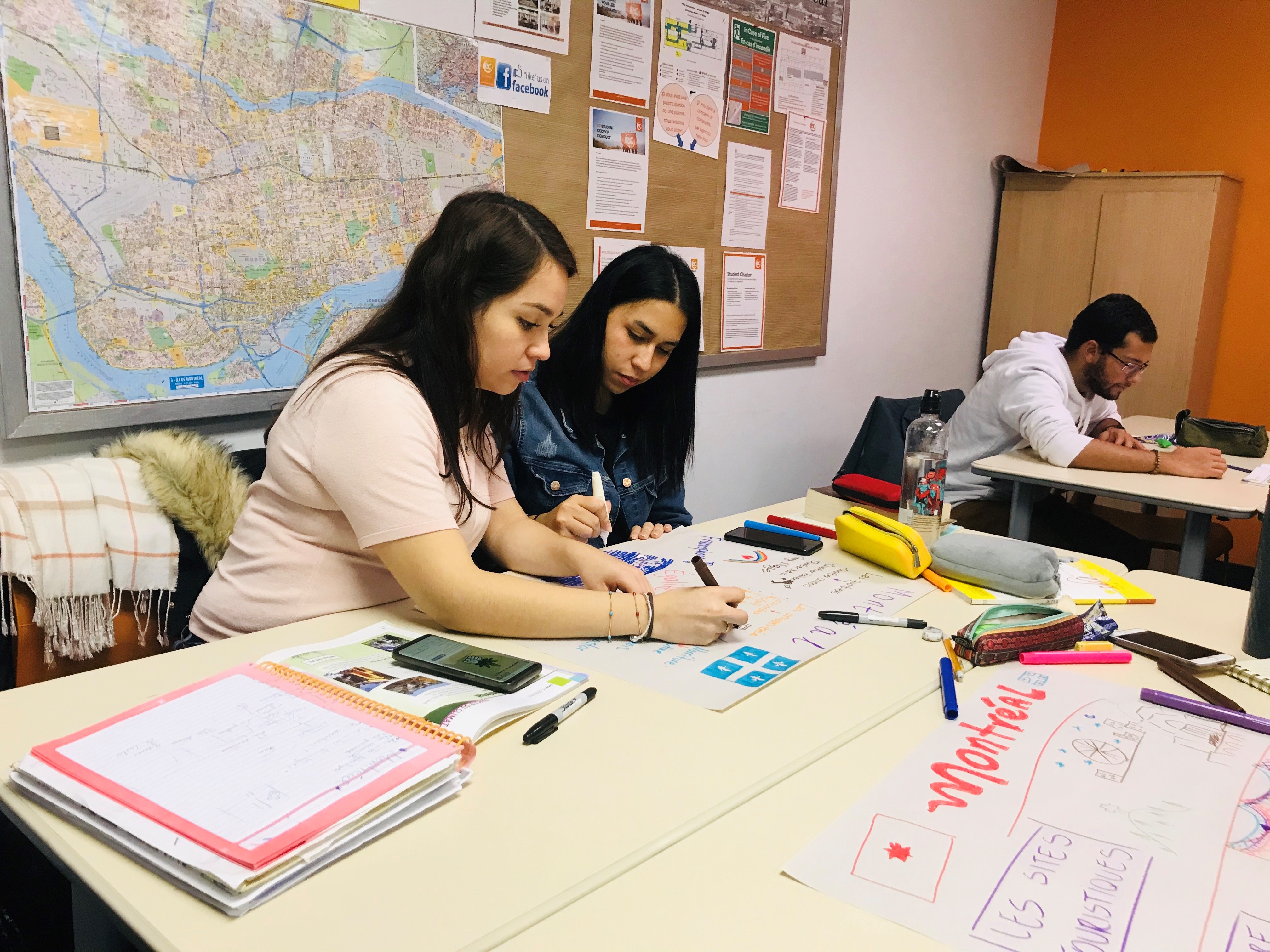 Our advice to our students is to speak French as much as possible. The more you practice and the more exposure you have to French, the faster your ability and confidence will improve. We encourage our students to watch French movies, French TV shows and to force themselves to approach people in French.  When they come to the office to ask questions; it is sometimes more natural to ask in English, but making the effort to use French will be vital in getting this much-needed practice.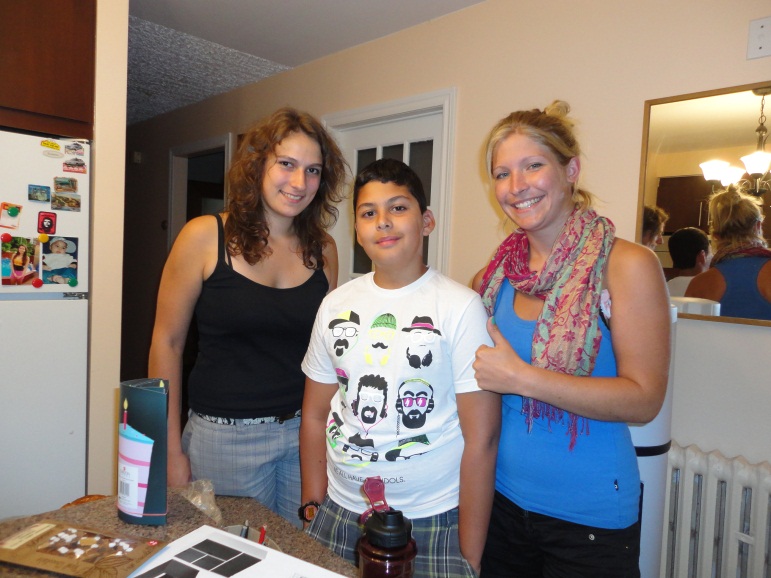 We also recommend that students book a French Homestay a their accommodation.  This everyday practice with their homestay hosts will ensure they are full immersed in the French language.  The families will also introduce them to French television shows or French speaking events taking place in their neighborhood.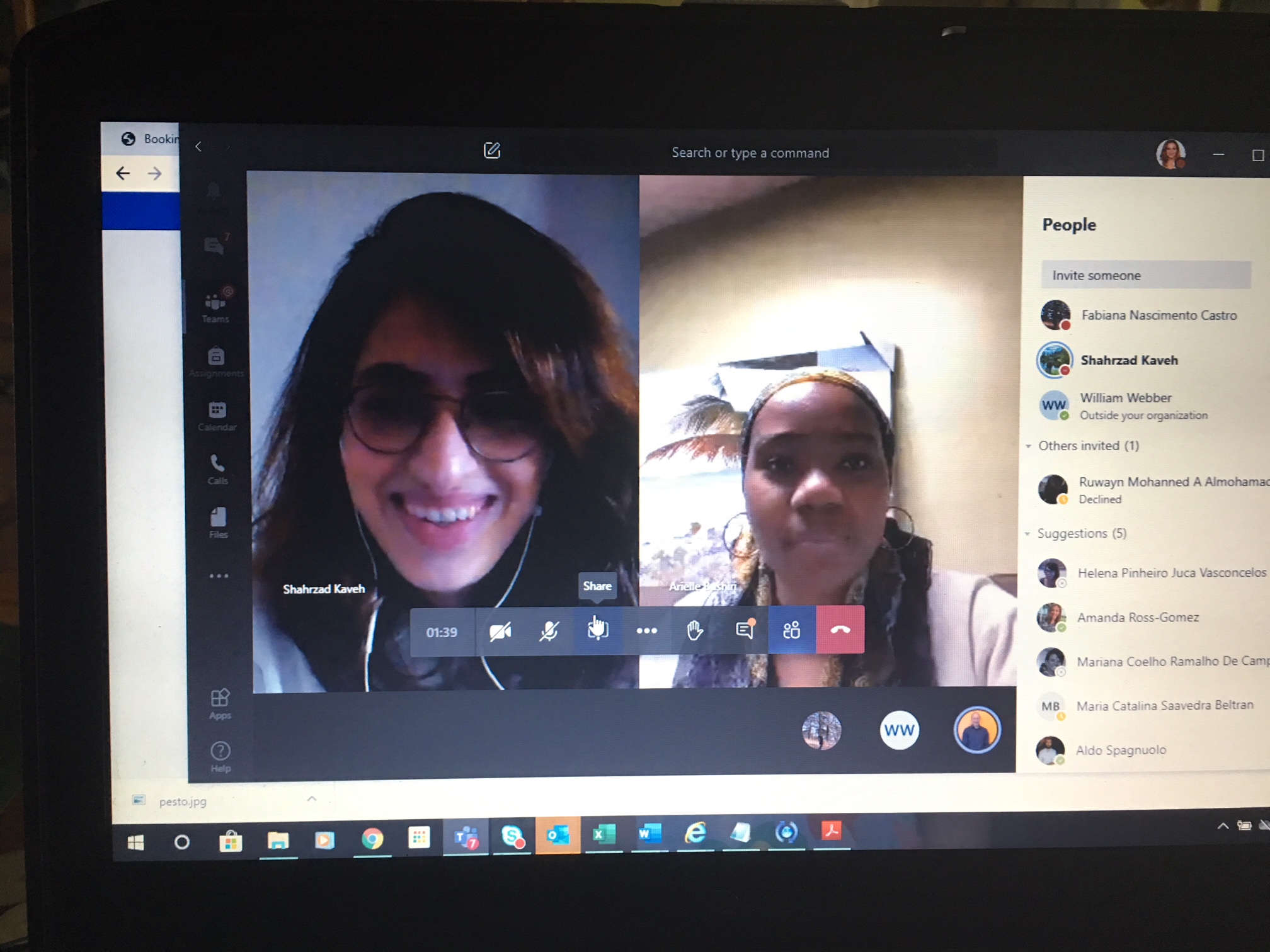 Doing homework that is assigned to them by their teachers will also contribute to their improvement.  There are also so many online language exercises and apps that can help students during their downtime.
We encourage you to get a head start with French online classes on EC Virtual.

Comments
comments