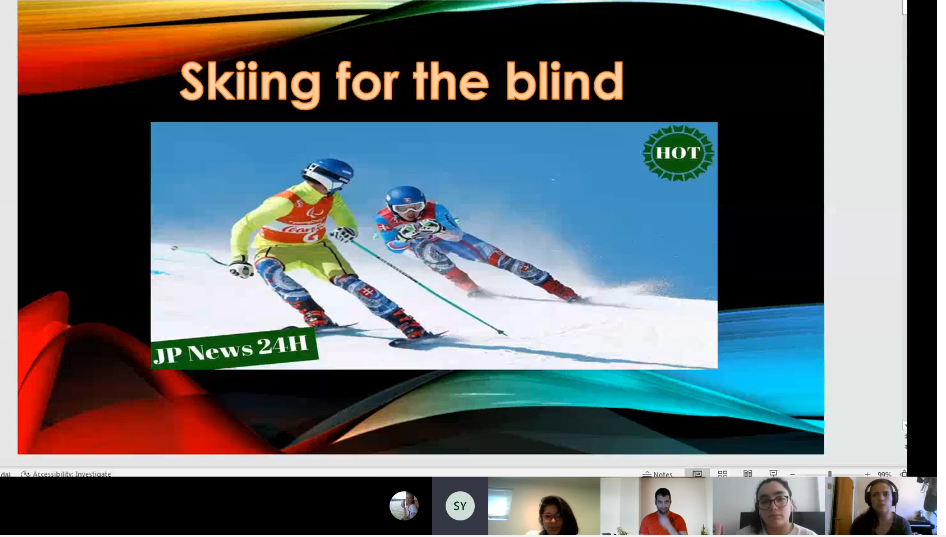 Mijung Kim is a lovely woman from Korea who has been participating in EC Montreal's Academic Year Intensive programme since January.  Mijung began in our elementary class and has already progressed to our pre-intermediate level.  This is a very impressive feat for Mijung as she has a disability.  Mijung is legally blind.  Despite this enormous obstacle, Mijung is determined to learn English.  We are in complete awe of her bravery and determination.
Throughout the pandemic, Mijung has been studying online.  This was an even bigger challenge for Mijung as she has been lacking that physical contact in the classroom that she relies on given her disability.  She did not let this bigger challenge stop her.  We suggested that she transfer her studies to private lessons so she can learn one-on-one with our English instructor at her own pace.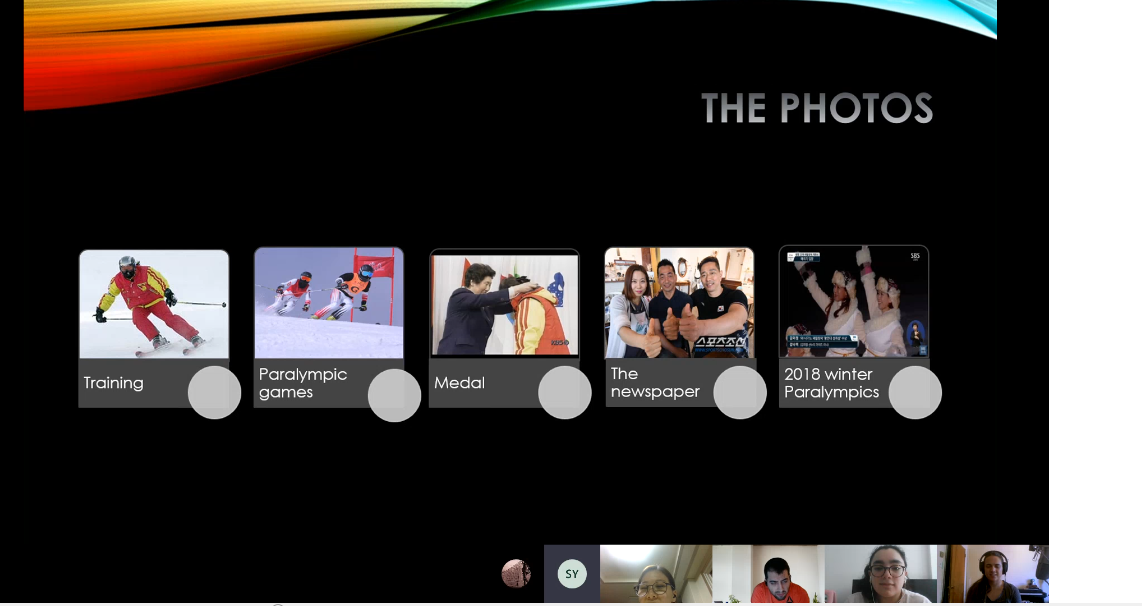 This week, Mijung did something incredible!  She presented to several of our English virtual classes on a theme she is very passionate about.  She is a competitor in the Paralympic games in the skiing category.  Mjung gave a wonderful presentation on Paralympic classification for blind sport. She explained the way she was trained and all the obstacles she had tackle to achieve her goal. Throughout the presentation, she talked about how hope, courage and hard work can help one reach their desired goals no matter what comes your way. Her EC family respects her great efforts and achievements and is proud of such a likeable and inspiring character.
We have been blown away by her many achievements and success at EC Montreal!  There is one fitting word to describe Mijung and that is warrior!
You can meet incredible students like Mijung by taking part in EC virtual online English or French lessons!

Comments
comments