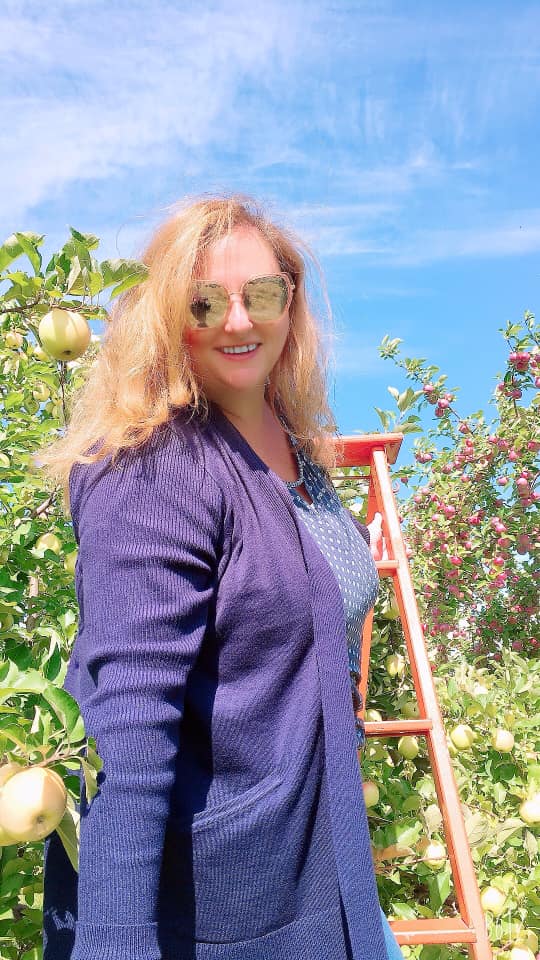 It is apple season in the province of Quebec!  It is getting close to harvest time and one of the things we love doing in Quebec is visiting an apple orchard to pick fruit fright off the trees!  It is a lovely way to spend the day on a sunny and warm afternoon in September.  You can reach the countryside very easily as it is only about thirty to forty minutes away from the city center.  On the way up to the orchards, you can see such a beautiful landscape with the Laurentian mountains in the background, the greenest hillside views as well as local farms and farm animals.  You can make the day of it and visit several orchards, vineyards and fruit stands along the way.
If you are twenty-five years of age and hold an international drivers license, you can rent a car with your friends.  It is the easiest way to visit the countryside.  Because of the covid-19 situation, many of the local tour operators have suspended their trips.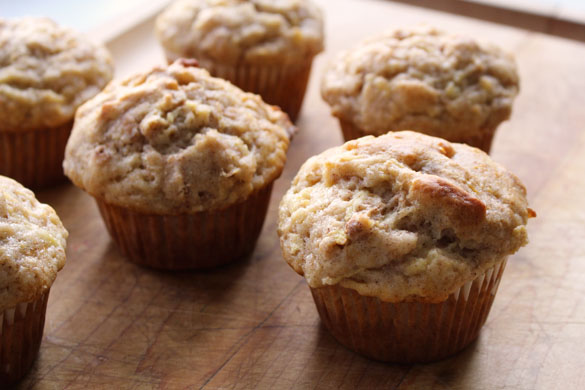 I had the pleasure of visiting an apple farm last weekend and brought back a fifteen pound bag of apples.  I gave away some of the apples to friends and neighbours and began baking with them.  I came up with a new recipe this week that I am really happy to share with all of you.  I made apple cinnamon muffins and they turned out great!  They are not too sweet and the perfect thing to grab on a busy morning for breakfast.  For this recipe you will need the following ingredients:
2 cups of diced apples
1/2 cup of sugar
2 cups of flour and 1 tablespoon to toss with the diced apples
1/3 cup of brown sugar
1 tablespoon of baking powder
1/2 teaspoon of cinnamon
1/2 cup of milk
1/2 of butter
2 teaspoons of pure vanilla extract
2 eggs
Preheat the oven to 375 degrees.  Lightly grease your muffin tin or use paper cupcake cups.  Soften the butter and add the sugar, vanilla and eggs.  In a separate bowl, toss the apples in the brown sugar and a little bit of flour.
Add the 2 cups of flour and baking powder to the butter mixture slowly alternating between adding the flour and milk.  Add the cinnamon and mix well.  Add the apples and mix them in well into the batter.
Add the batter to the muffin tin and bake for approximately 20 minutes or until lightly browned.  You can test if it is baked through by sticking a toothpick into the muffin.  If it comes out clean, the muffins are ready.
We hope you will give this recipe a try!  I will be back with a new apple recipe next week as the entire month of September is dedicated to apple season in Quebec!  As usual, we will be posting this recipe on Microsoft Teams where you can access your Online English Courses or Online French Courses.

Comments
comments