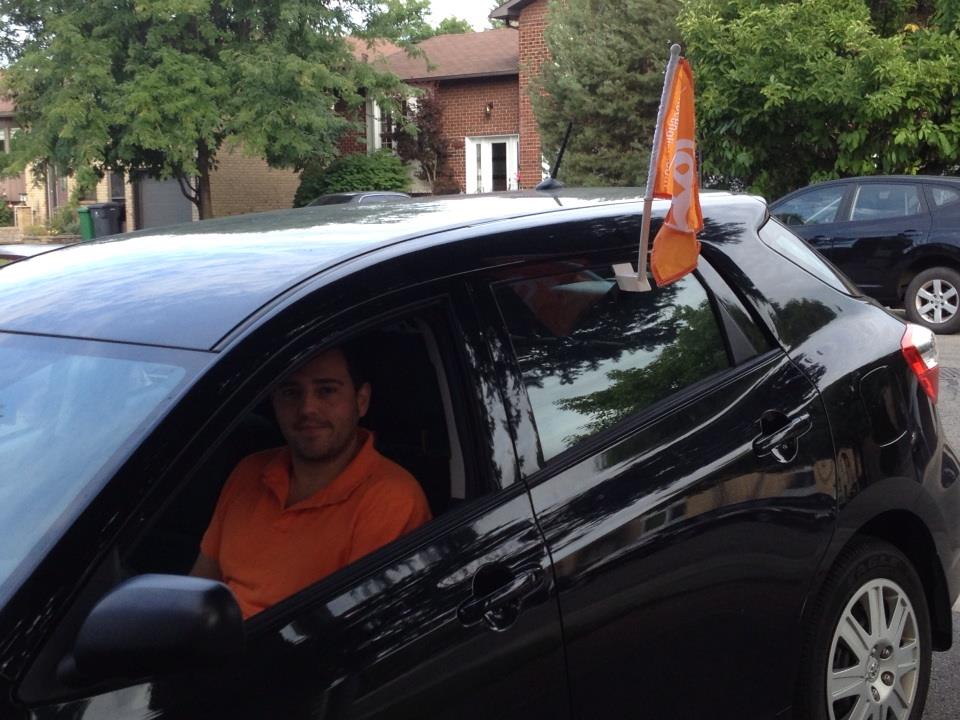 EC Montreal has started to welcome new students from abroad.  For now, students holding a study permit and have a quarantine plan in place, are considered essential travelers.  EC Montreal welcomed three new students into our city this week; two are from Colombia and one is from Japan.  All three students are currently undergoing the mandatory fourteen day quarantine.  When their quarantine period is over, they can start their lessons at EC Montreal.
Two of these students purchased EC Montreal's airport reception service.  EC Montreal has put measures in place to keep the airport reception drivers and students safe.  The vehicle has a plexiglass separating the driver from the students.  In addition, the driver wears a mask and a face shield.  The driver also has disinfectant spray, so the student can sanitize their hands upon arrival and spray the seat before entering the car.  The driver also has a package of disposable masks, in case the students wants a fresh mask to wear after a long flight.
At the moment, greeters are not permitted to enter the airport.  The student must call the driver when they arrive so the driver can meet the student at the airport exit with the car.  The driver has an EC car flag installed on the window so students can easily identify the EC Montreal airport reception greeter.
The greeter takes the time to speak to the student while they are driving to their homestay host and introduces the student to the hosts.  They also assist the students with their luggage and answers any questions they may have about Montreal or EC.
While in quarantine, EC Montreal staff checks in with the students to see if they are doing well.  Students in quarantine can take their virtual English or French lessons so they can get a head start on their learning and feel connected to the EC Montreal community.  During the last few days of quarantine, EC Montreal invites the students to a virtual orientation session so we can go over all the safety measures and new procedures at the center.
You can start making your travel plans to Montreal and begin your lessons at EC Montreal!  Once you register, you may qualify for airline promo codes that will give you discounts on your airfare.  Remember that you need a study permit to be considered an essential traveler.  The first step is sending in your EC enrollment form.
We look forward to welcoming you to EC Montreal soon!
Safe travels to magical Montreal!

Comments
comments