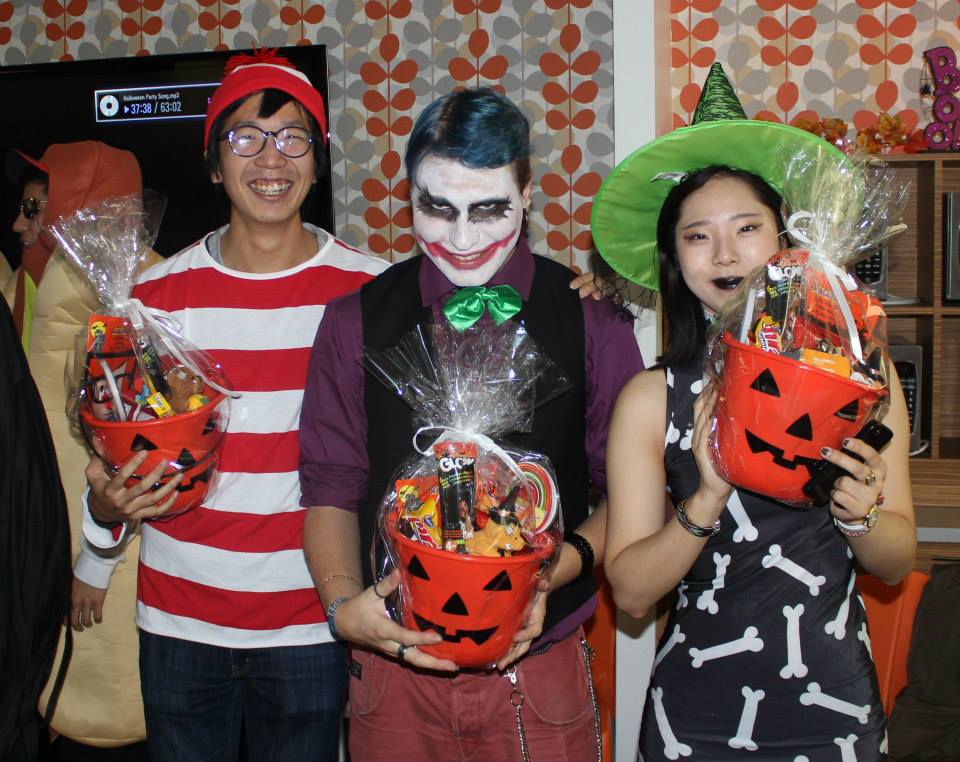 This week's Throwback Thursday makes me really happy to share!  They are memories of EC Montreal's annual Halloween celebrations that always included a party in the student lounge, a costume fashion show competition as well as the classroom challenge!
The EC Montreal team always dressed in a matching theme.  Last year we celebrated the Day of the Dead by dressing up as Catrinas.  Our costumes were so colourful and fun.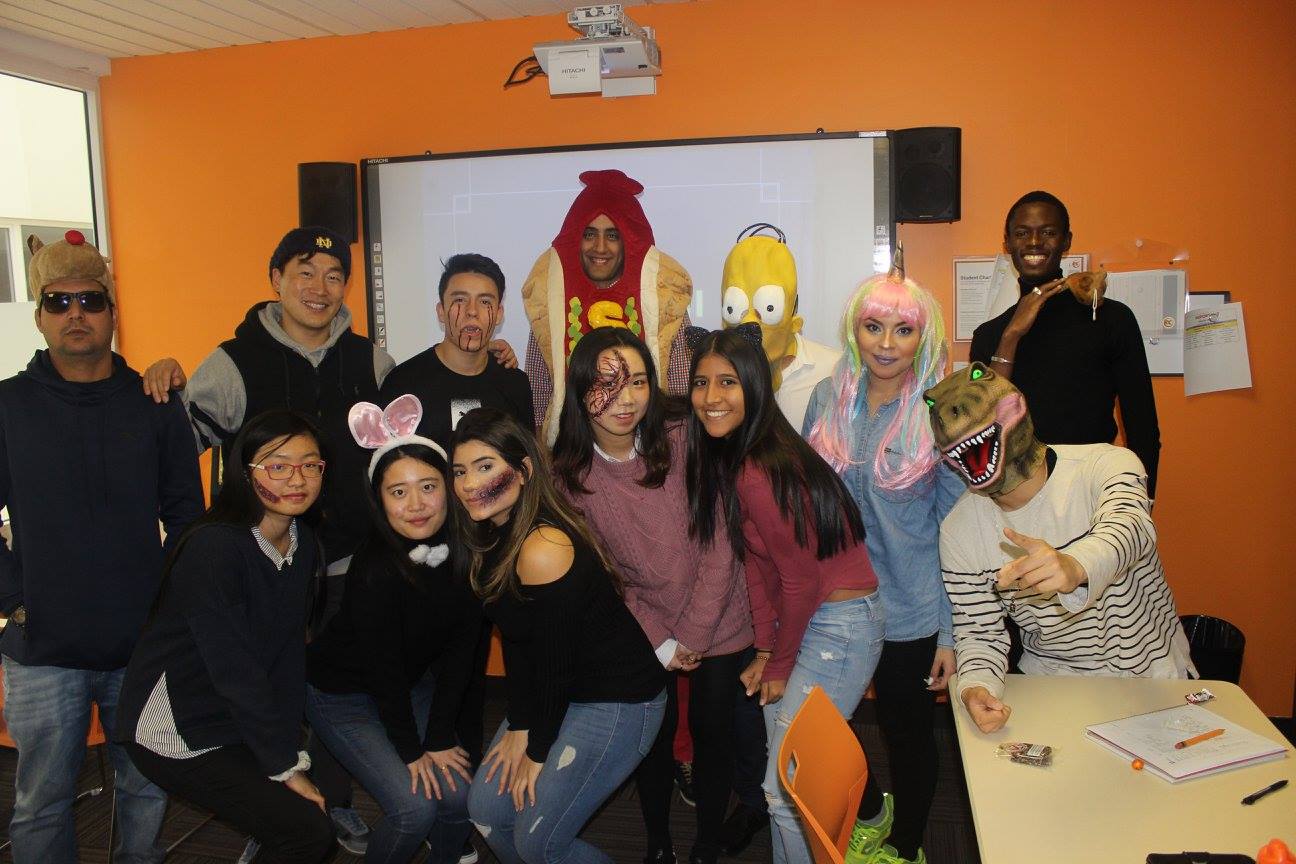 We would always begin the day by going to every classroom and distributing Halloween treats to all the students and teachers.  We would then judge the classroom challenge and count the number of students dressed up.  The class that had the most students in disguise would win a pizza lunch prize.  The runner up would win a box of Tim Hortons donuts to enjoy.  Sometimes the results were so tight that we had to choose the class that had the most elaborate costumes or the class that dressed in a theme.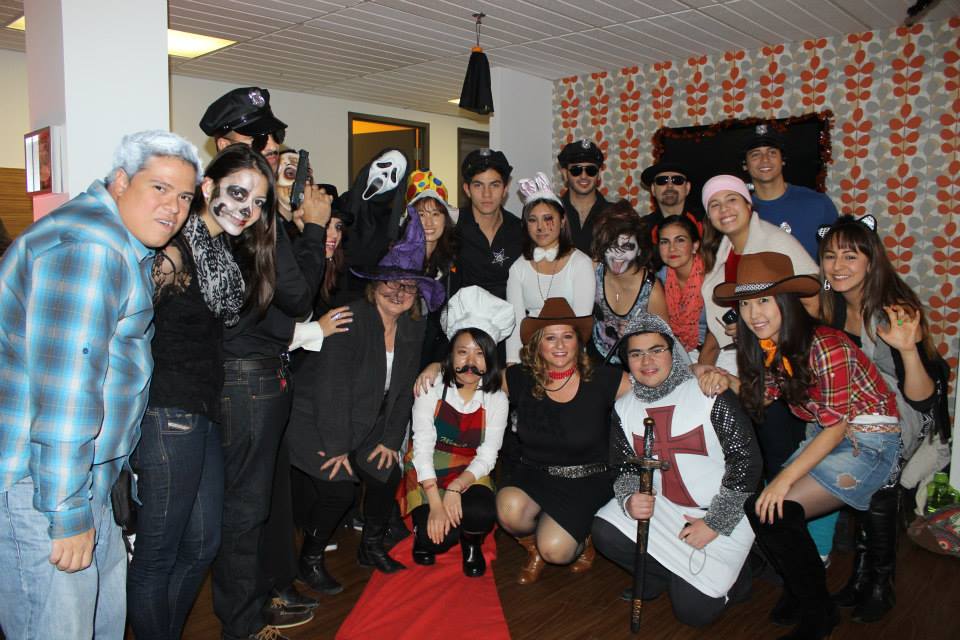 At the lunch break, we would decorate the student lounge and celebrate with a Halloween party.  We would have party food on every table in the lounge and would play dance music.
The most exciting event of the day was the Halloween fashion show catwalk.  Everyone who was dressed up would have a chance to walk the red carpet in the student lounge.  By applause, we would announce the winners for most creative, funniest and scariest costumes.  We also had a teacher category and the would award the best teacher costume.
It was always a day filled with so much fun and laughter.  We will miss these activities this year, however, we will still encourage our students and teachers to dress up in costume.  We could all use a little joy and happiness right now.  EC will give out a Halloween treat to anyone who made the effort to dress up!
Happy Halloween from all of us at EC Montreal!

Comments
comments