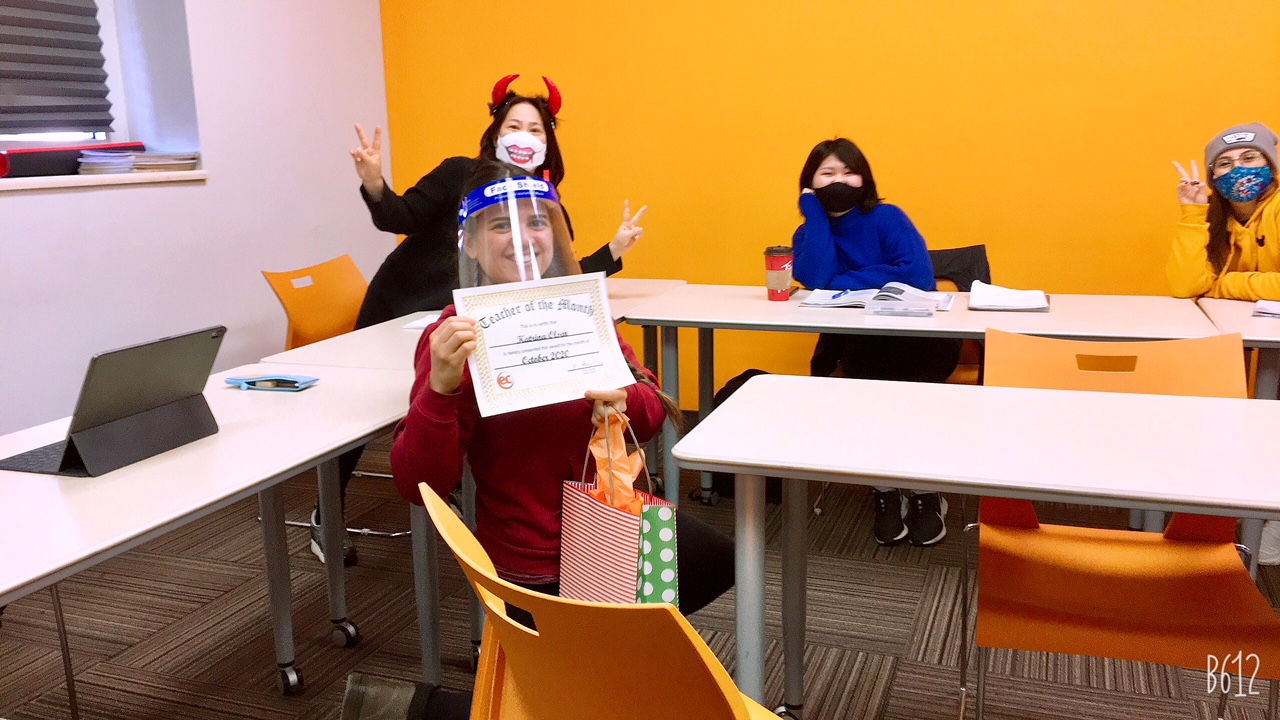 Today was an exciting day at EC Montreal! Not only did we celebrate Halloween, but we also announced our October teachers of the month! Every month, we ask our students to take the time to vote for their favorite EC Montreal teacher. At the end of the month we surprise the winning teachers in class. This month Katrina won as the favorite English teacher and Fatiha won for French!
We went to their classrooms and surprised them with a Teacher of the Month certificate and gift. The students cheered for the winning teachers and posed for pictures!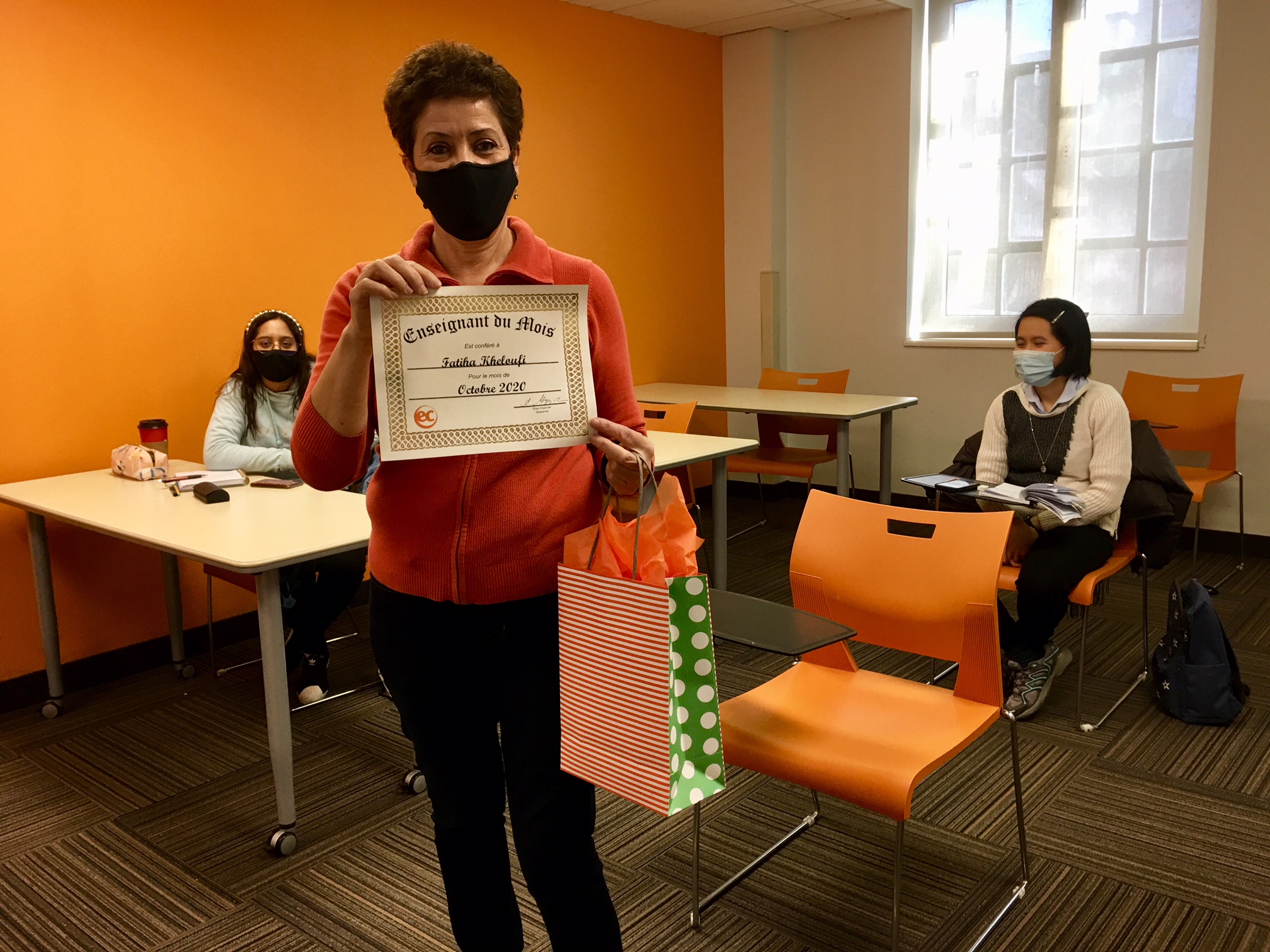 Every single EC Montreal teacher received votes and our students took the time to write the loveliest comments about their teacher. We are so proud of our entire team of teachers! They have truly been our heroes throughout this pandemic. They transitioned to online teaching and then to a blended learning format seamlessly. Despite what is happening outside of the classroom, our teachers have brough so much joy and laughter to the student experience in the classroom.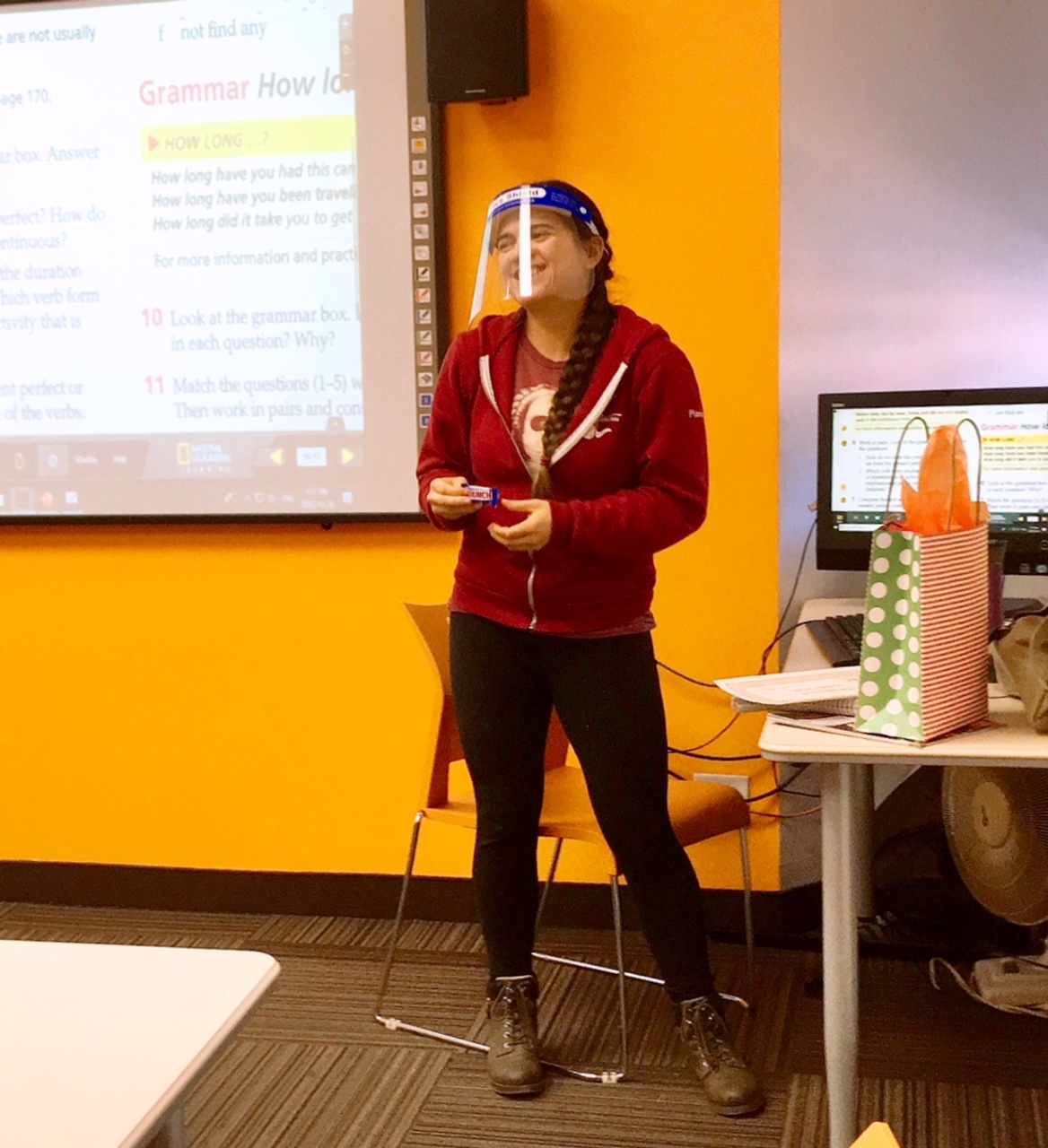 Today is Halloween and even though we are not permitted to have any social gatherings with our students, they still came to school in costume today and they celebrated at their desks in the classroom. We were so touched by this beautiful school spirit and enthusiasm and we know that this is all thanks to the tone set by our incredible team of teachers!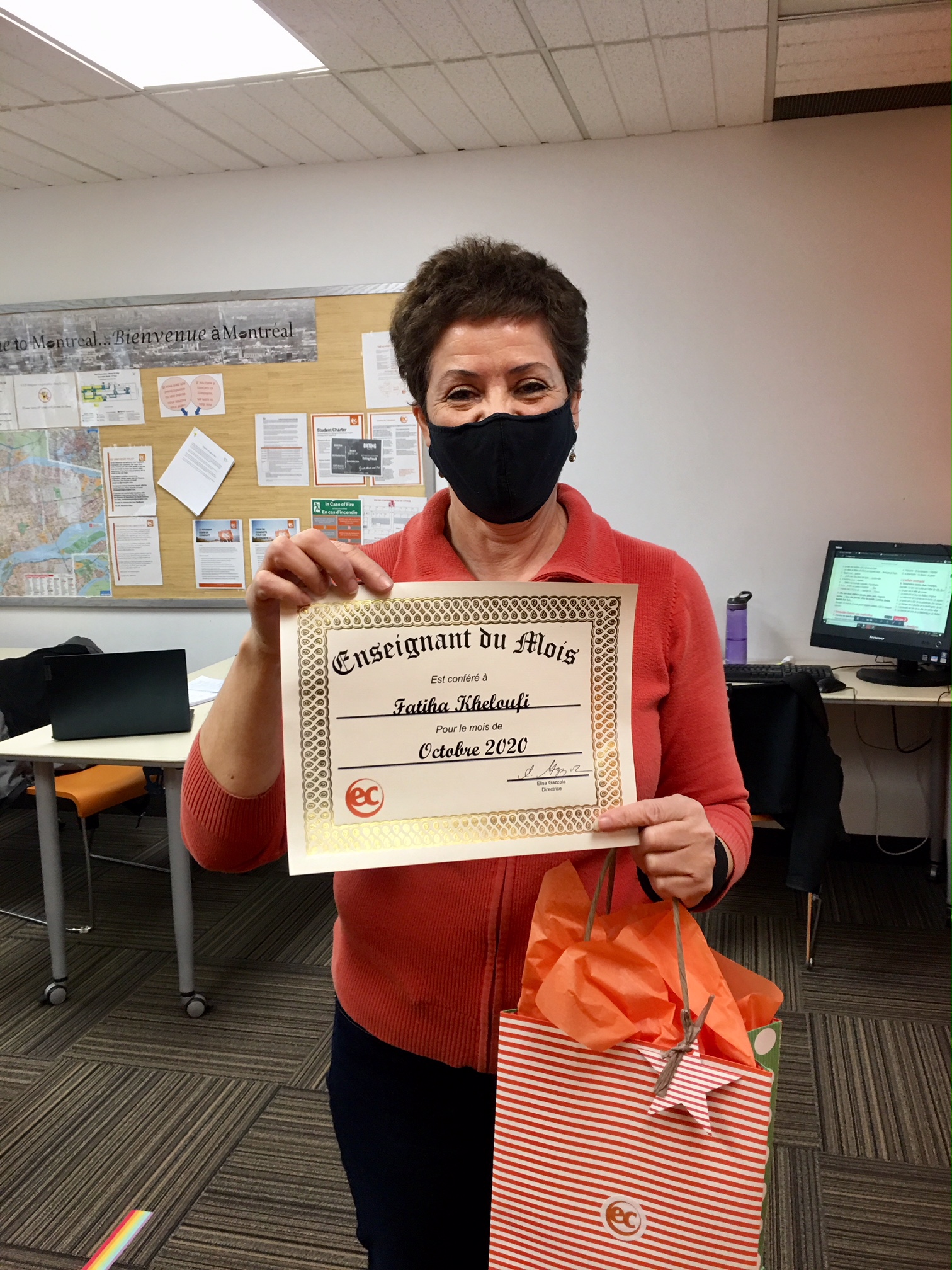 Congratulations to Katrina and Fatiha! Thank you for your passion and dedication to EC Montreal and your students!
Some of our students took the time to write comments on our Facebook poll. We are delighted to share them with you:
I learn very much!!!
He's only the best!
She is a nice teacher
She's best teacher ever 💕
She is so kind and she explains to us an easy way to understand.
She is amazing! Excellent teacher and person!
She is very professional, positive and an attentive teacher.
Join our English or French lessons in Montreal and enjoy learning with EC!  You can also get a head start on your learning with our virtual English or French lessons.  Not only will  you get a head start on your language learning, but you will also get a taste of the destination as you will be in class with students who are already here in Montreal!

Comments
comments