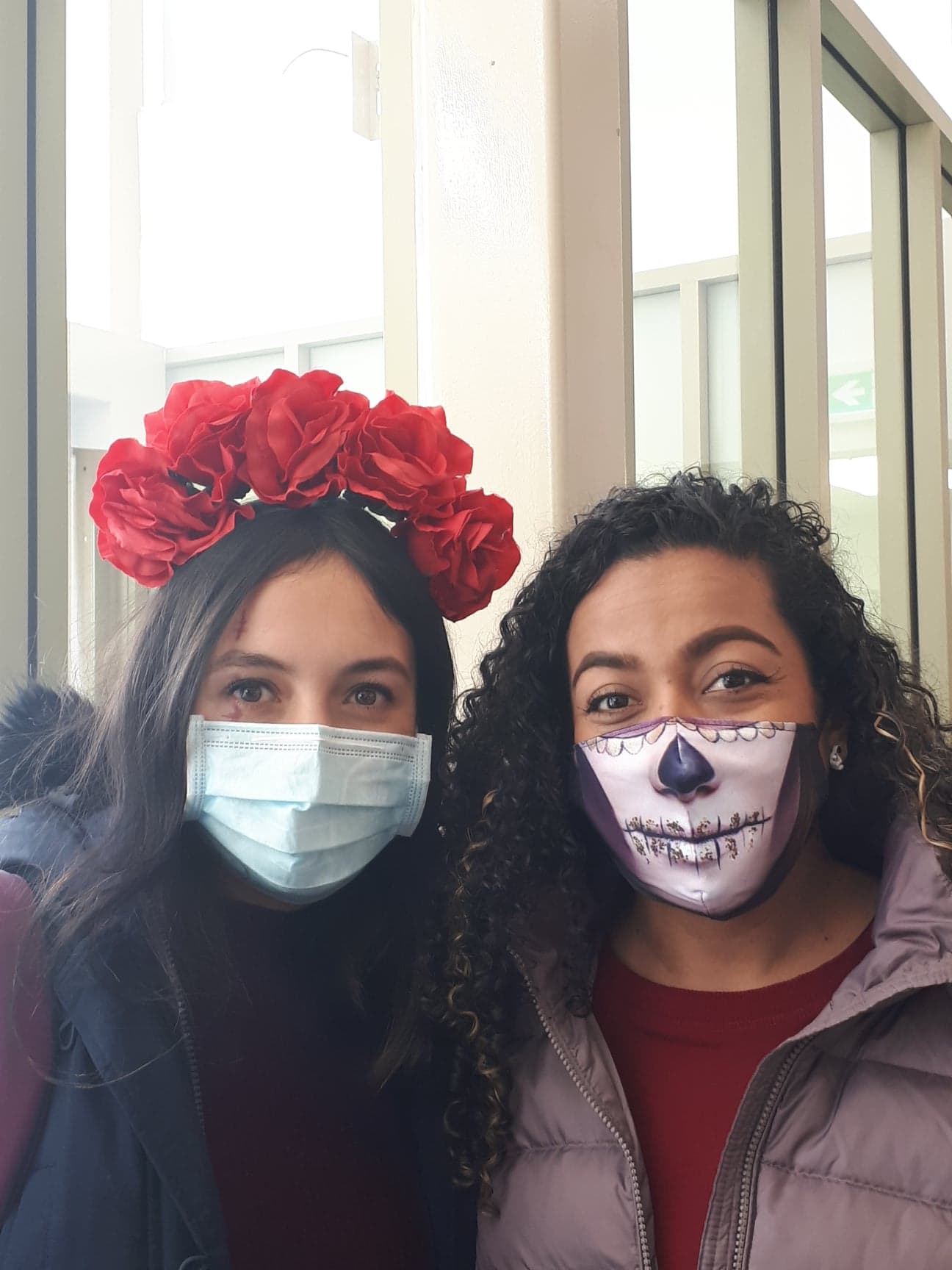 Halloween has always been a very big deal at EC Montreal! The entire month of October used to be filled with many activities meant to build anticipation for the main event; Halloween. The day would be filled with treats, parties, costume competitions and fashion show catwalk. Almost the entire student population would come to school wearing a costume and it would be terribly difficult to judge the best ones as there were so many creative ones!  Bars and night clubs around the city would also host fun Halloween parties for our students to enjoy!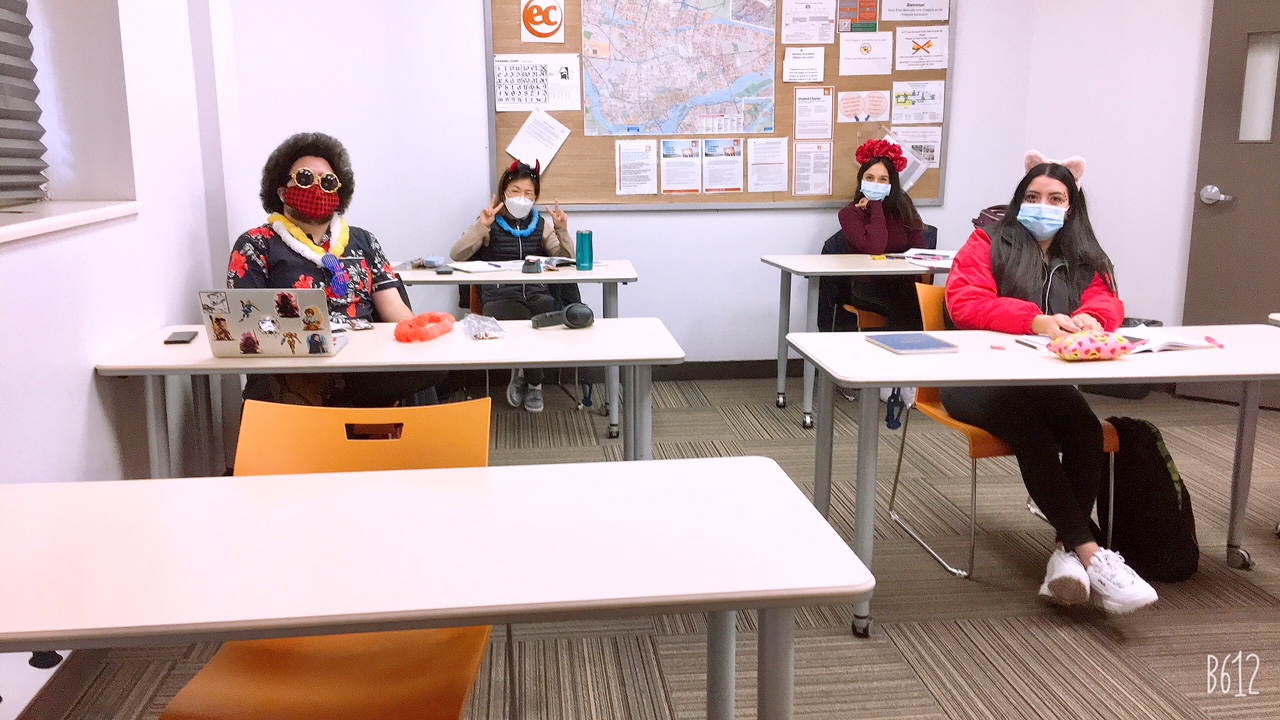 This year; Halloween was celebrated a little differently than previous years. We are still in the thick of the pandemic and there are many restrictions in place. Until further notice there are no social gatherings permitted.  As we are also still in the red zone; bars, restaurants and night clubs are closed.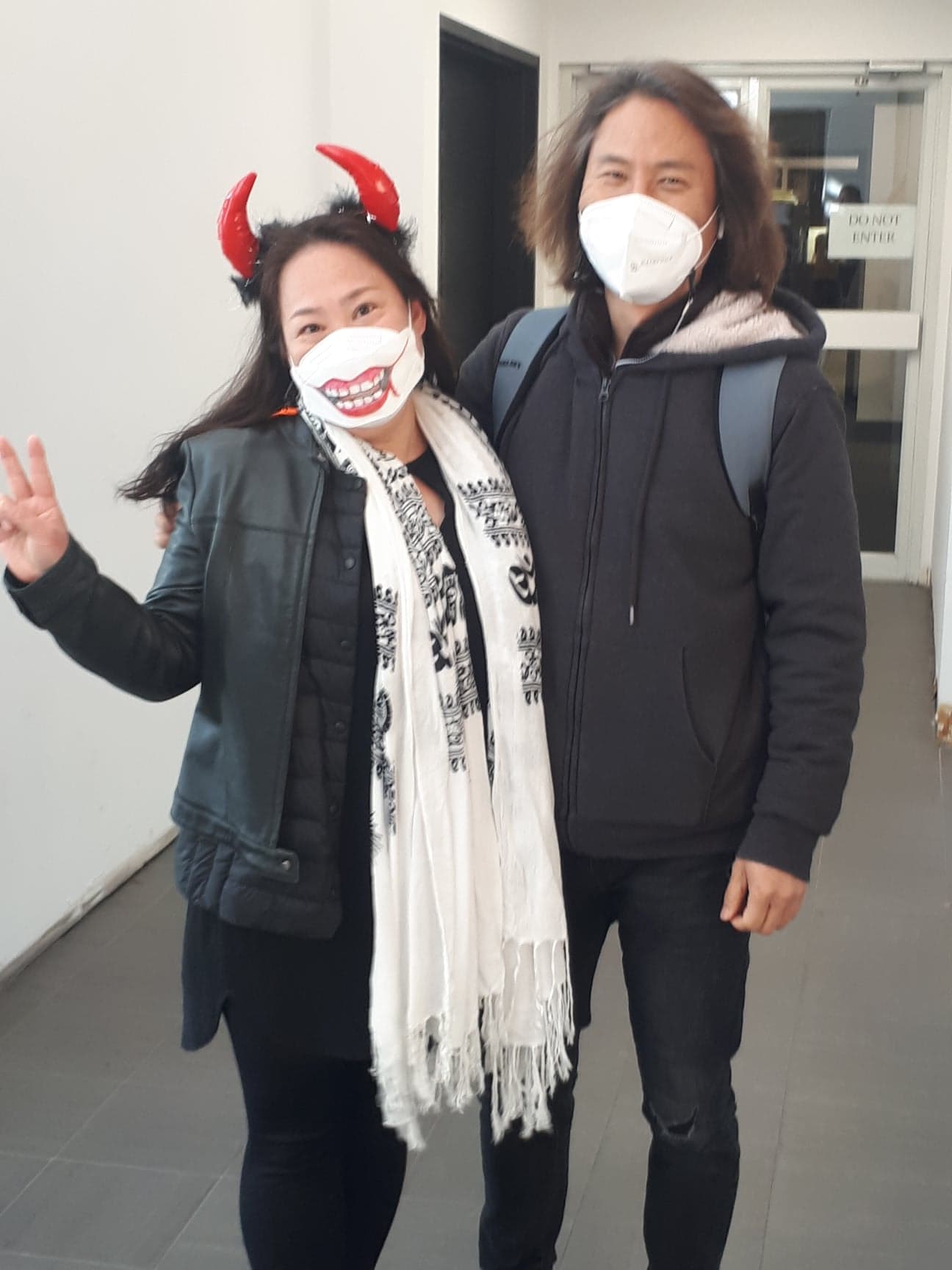 We were blown away this morning to see that so many of our students came to school wearing a Halloween costume! It made us so happy to see them filled with the Halloween spirit! We went around to all the classrooms distributing Halloween treats. They were so enthusiastic about celebrating from their desk!
This enthusiasm and school spirit are a true testament to our team of teachers and school staff. They have managed to create a sense of family and community, despite our social distancing measures.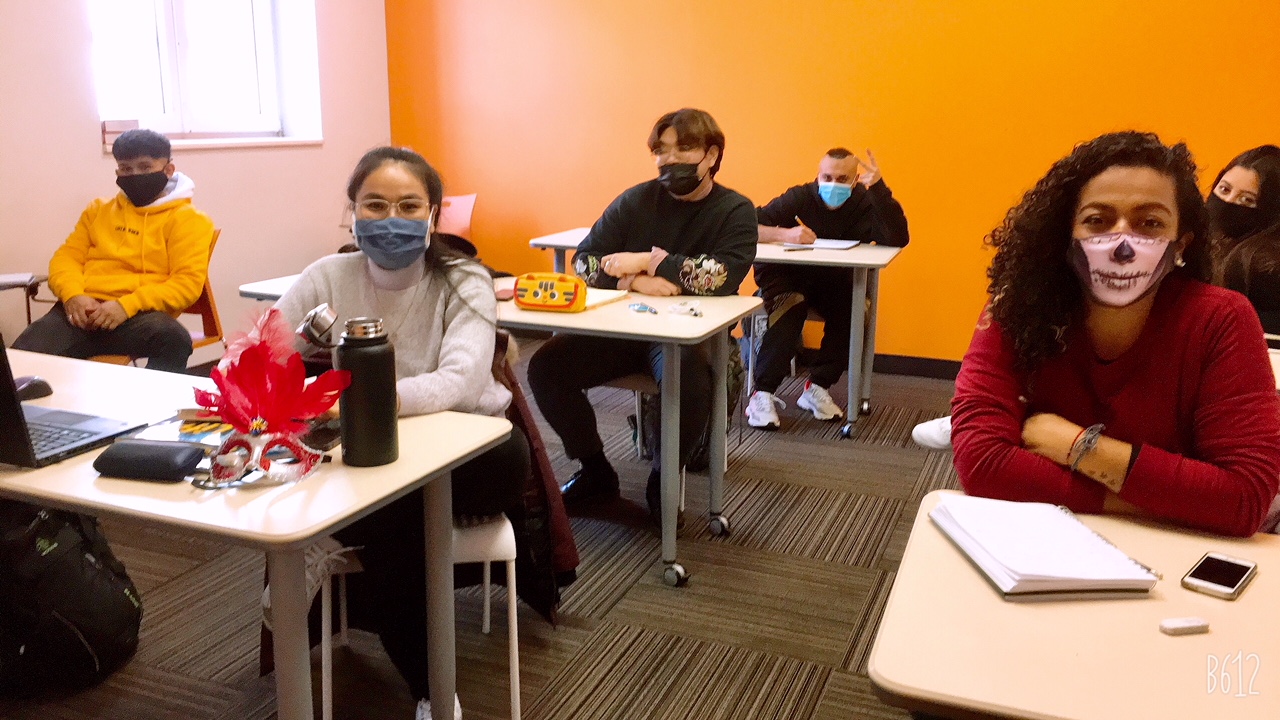 Happy Halloween from our EC Montreal family! You can sign up and be part of our EC family! The borders are now open to International students holding study permits. You can also begin your language adventure from the comfort of your own home through our virtual English and French lessons.
EC Montreal has found a way for us to stay connected and still remain physically distant on EC Virtual.  Through our Online English Courses or our Online French Courses, you can make new friendships and form new bonds.

Comments
comments