Last week the Intermediate II class wrote letters to the Editor concerning three very interesting events: No Car Day, Buy Nothing Day, and TV Turn Off Week. Here are three phenomenal responses: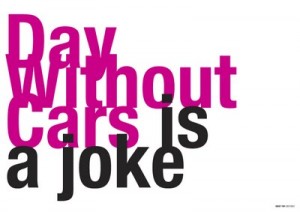 Dear Editor,
No Car Day is a horrendous idea for NY City. For one thing, NY is too vast to walk. Can you imagine that a man who wears a nice suit riding a tiny bicycle and sipping a Starbucks coffee? Or can you believe a woman who wears a gorgeous suit riding a scooter? And, they would probably say, "We are enjoying No Car Day?" I don't think so!
I know we have the Metro, but will you like the dirty, boiling air and can you enjoy being stuck at every stop? How about sticky bars and the smell of people's sweat? It's terrifying! In addition, think about the smell of urine, the bus seats and noise. Also, they are stopping too often. I think they are less fast than my tiny dog. And maybe, it will take me forever to go home.
Don't mention the air pollution. It has been bad forever. And I don't have any responsibility!
Instead you should consider people's stress rates from the No Car Day. I hope this event never ever happens, even though it's just for one day.
-Paris Hilton
(written by Su jung Choi)
—–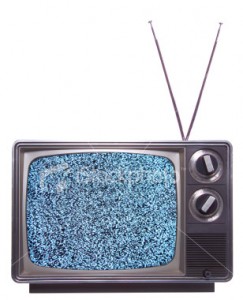 Dear Editor,
I can't see how a person can be uninterested in an advertisement like TV Turn Off Week.
First of all, I believe it's a good way to get children out from in front of the television and outside exercising. It's also positive for families to spend more quality time with each other in a healthy way.
It's terrifying to think about the future with all of the violence on television and in videogames.
In addition, we should promote TV Turn Off Week because it's harmful to your eyesight.
So, finally, let's go people, turn off your television!
– Emanuele de Santis

————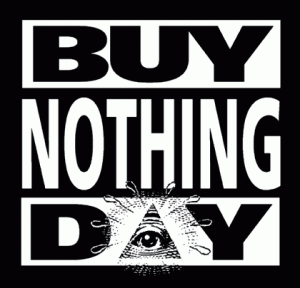 Dear Editor,
To doubt everything or to believe everything are two equally convenient solutions; both dispense with the need for though.
Buy Nothing Day is a simple way (and at the same time, a strong weapon) to use our brain, once a year or once a month.
To connect our pocket with our thought we need only to take time: a sort of fast, not for our stomach, but for our brain.
It's not only a simple way to save money, it's a path out of the "shopping jungle," to consider better what we need and what we don't.
Last but not least, if you know that a brand uses illegal or irregular ways to produce its goods (no respect for human rights, use of child labor, profiting from poor foreign countries, for instance), Buy Nothing Day could become Buy Nothing Forever.
Kalle Lasn (the Buy Nothing Day creator) and others have interesting ideas. Let them have more say. Let them use a special key to open our mind.
-Fabrizio Zuccarini

Comments
comments